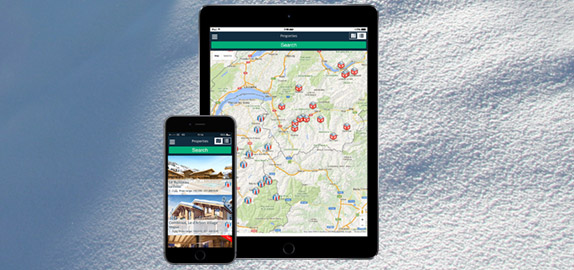 While ski technology is progressing at a hare's pace with the invention of AR ski goggles and more high tech safety gear than you can shake a stick at, the world of ski property has always been more old school than most. The Ski Property App is, therefore, a bit of a game changer.
The app is designed to make searching for your Alpine property as easy as possible. It's got easy to use search functions that allow users to specify exactly what they're looking for, while all the images are high resolution and detailed brochures are available. Users can save their favourite properties and come back to them later, and request more information at the tap of a button.
It's all designed to make searching for ski property as easy as possible, and it's a good way to get a comprehensive overview of chalets and apartments for sale across France, Austria and Switzerland. As the only property search app on the market to specialise in Alpine property, this app is the first of its kind. Why not give it a try (…it's free!)?