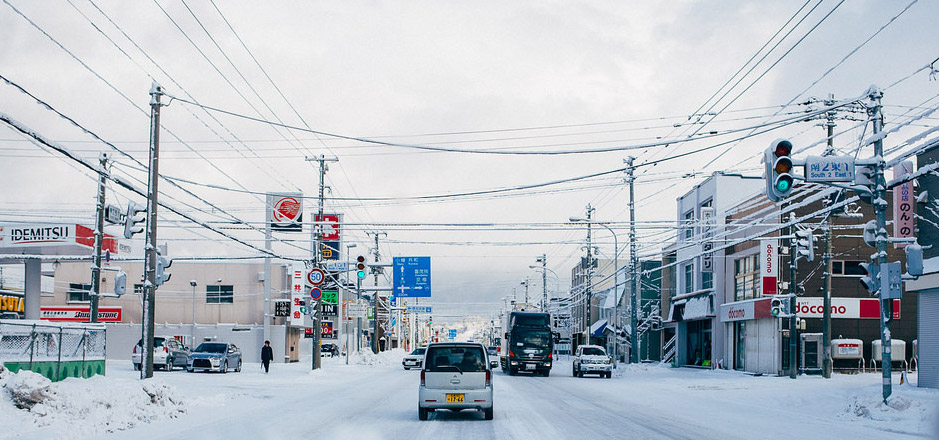 Long considered snow sport's hidden gem, Niseko is finally beginning to get the attention it deserves for its unbelievable snow record and enormous powder fields. Located on Japan's Northern-most island, Hokkaido, the only problem Niseko has had is the difficulty in getting there. Train lovers will be delighted, therefore, at the arrival of Japanese Shinkansen (bullet train) routes up to Hakodate.
The journey from Tokyo up to Niseko previously involved either getting the bullet train up to Aomori and hopping on a local train for another three hours, or getting another plane up to New Chitose Airport and heading across to Niseko from there. The new trains will reduce the trip up to Niseko to just 4 hours, with another two and a half by local trains from Hakodate to Kutchan.
The Shinkansen route will be extended over the next ten years, running all the way up to Sapporo by 2030. The line up to Kutchan, the closest station to Niseko, may well be finished as early as 2024 however. This will provide a high speed route to Japan's most famous ski resort that cuts the journey in half, making travelling across Japan as fast and easy as possible.
While the route by air will still be the fastest way to travel, this is an opportunity for train lovers, and anyone looking for a scenic alternative to flying, to enjoy an efficient way to get to the ski resort. When the full route is finished, it will take visitors through some of Japan's most attractive cities and breath-taking scenery, including views of Mount Fuji towards the Southern-most part of the train line.
In recent years, Niseko has gone from a cult favourite amongst powder skiers from New Zealand and Australia to an increasingly luxurious resort that offers some of the best skiing in the world, and a uniquely different experience from Alpine skiing.