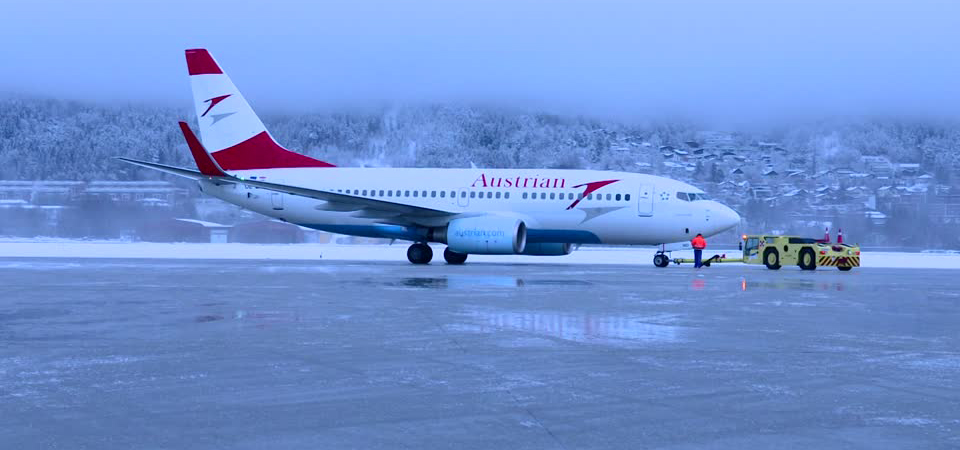 Innsbruck Airport has a reputation for being one of the trickiest airports to land at in the world. It is listed as a Category C; the third and most challenging of the three possible airport landing classifications. Most airports sit in either Category A (no special procedures necessary) or Category B (slightly out of the ordinary), so it's safe to say that Innsbruck is somewhat out of the ordinary.
As a Category C, Innsbruck is listed as "posing certain problems for the approach and/or landing and/or take-off". It is also subject to a rather high number of diversions.
A revolutionary new navigation system introduced by Thomas Cook Airlines looks set to change that, improving your chances of getting to Innsbruck successfully. After all, one of the chief problems with flying to Innsbruck at present is the danger that you'll actually end up in Munich or Verona, looking at an unexpectedly hefty transfer time.
This new technology will have a huge impact on all of that. The GPS based system will mean planes make curved approaches automatically, avoiding 90% of necessary diversions. In Innsbruck specifically, the cloud base that causes the most problems sits at around 500ft, and Thomas Cook will able to get below that to land safely in poor weather.
The "Required Navigation Performance – Autorisation Required" system (RNP-AR for short), will mean that flights can carry on as normal when cloud cover is as low as 105m. The system is perfect for airports like Innsbruck, Chambery and Sion, where you need a very high level of navigational accuracy.
Handily, the new system not only improves navigational accuracy, but the fuel efficiency of the airline too. In short, this new technology will help pilots to make the always perilous descent past mountains, dealing with high winds that regularly require tight turns when wind direction isn't favourable, and it'll help the environment while it's at it.
Sounds like a winning formula to us.