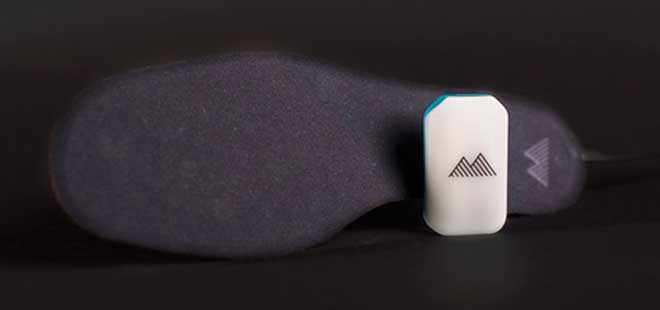 Lately, you'd be forgiven for feeling like practically everything is going digital. Alexa manages your home, Siri your phone, and computers are getting cleverer all the time. Through all of that though, digital ski lessons might've seemed like a bridge too far. How could an electronic device replace the value of real humans offering real feedback?
That's where Carv comes in.
Designed by a group of Imperial College alumni, Carv is a smart monitor that uses a motion detector to track speed, line and g-force. It transmits data in real time, and gives advice using the data it collects. All you have to do is put two inserts into your boots, clip the trackers on top, and go.
After that, it's a simple process of deciding whether you want real time updates in your headphones, or to get your data at the end of the run. Whether you're a beginner, an expert or somewhere in between, having accurate and sophisticated data like that is a useful tool. And while beginners might benefit from a personal touch, there are a number of intermediate skiers who would be able to use the tutorials to continue improving after ski lessons lose their shine.
The device has 48 pressure sensors per foot, with an accelerometer, gyroscope and magnetometer (we're not entirely sure what that last thing is for, but it's probably important), plus your smart phone sensors will be used to create a whole body performance analysis.
Whether you go for the live coaching, where the device will give you feedback on your skiing as you head down the run, or you just use the data to work out where you're going wrong yourself, this device is ushering in an entirely new form of ski improvement.
Carv is set to cost £236, which isn't bad considering the average price of lessons in resorts like
Meribel
often cost well over £100 when all is said and done. Thankfully, it doesn't look like this'll be a replacement for real ski lessons, but it'll certainly give you areas to work on while you're on the slopes. We can't wait to see Carv in action!