Sell your ski property with us
Overview:
Investors in Property have specialised in the sale of chalets and apartments in the Alps since 1986. As we only sell ski property we have built up a reputation as market leaders in this field.
We are happy to work with private vendors, developers, hotel owners and local agencies, and we have a successful history selling properties in resorts across the Alps.
If you have a property or project to sell then we are always happy to discuss and can provide guidance on the sales process, current market conditions and best marketing strategy.
What we do:
Investors in Property have a proactive approach to sales and marketing, working all year round to match potential buyers with properties that suit their requirements.
Central to our sales & marketing efforts is our website -
www.investorsinproperty.com
– which has a huge amount of detailed information on ski resorts, guidance for buyers and other specialist content. Our website ranks well on Google and other search engines internationally and we have built up a substantial portfolio of premium Alpine properties for sale. The website is tidy, easy to use and visitors to our site can easily search our range of properties to find objects that meet their requirements.
Over many years we have built up an extensive database of potential buyers who have registered with us and with whom we are in regular contact with through bespoke property updates, newsletters and direct emails and phone calls. Our marketing team produce high quality property listings and brochures for every property/project we market. However, we also work hard to create regular, high-quality content – whether videos, articles or collaboration with press – to promote resorts/villages in general as well as specific properties.
Our dedicated sales team work around the clock to follow up with clients who contact us and we pride ourselves on understanding the needs of our clients and suggesting resorts and properties that are a good fit for them. A lot of our clients are interested in purchasing a ski property but are not set on any one particular resort. So part of the value we provide our clients is to meet them, understand their requirements and recommend resorts and properties accordingly. The result of this highly personal approach is that we can provide motivated, carefully vetted buyers to our vendors in the Alps.
Rather than wait for potential buyers to come to us, as so many of the local agents do, we hold regular events in resorts across the Alps to attract potential buyers to come and see the area and get a feel for what's on the market. We hold regular meetings with interested buyers in cities across Europe as well as the UAE, Hong Kong & Singapore, fostering their interest and encouraging them to come and visit properties. Whilst we are based in London, we have members of our team on the ground in resorts across the Alps on an extremely regular basis for client viewings, property valuations and to stay up to date with the latest news.
We have worked with Alpine property developers for many years and have been involved in a number of projects directly. So we have a wealth of experience in working with developers and architects to optimise prices, floorplans and project launch strategies. Similarly, we have played a central role in the sale of a number of hotels both through highly visible marketing campaigns and off-market sales to carefully vetted buyers.
Why sell with us:
Investors in Property specialise in selling ski properties in the Alps. That means we have a deep knowledge of resorts and the nature of local markets and we can, as a result, provide detailed analysis of the market conditions, make sensible suggestions on pricing and advise on how best to launch your project.
We have a substantial, international database of interested buyers who – like us – are focussed solely on ski property in the Alps. Many of these clients are determined to buy a ski property in the Alps but have not yet settled on a resort. A large part of what we do, through direct conversations with our sales team, meetings, events and carefully curated marketing material, is help these clients to find the resort and property that best meets their needs.
As a result of this, and our global reach, we at Investors in Property are confident that we can bring you a large number of vetted, high-quality prospects that you would not otherwise reach.
We work proactively to market properties 365 days a year and regularly travel across the globe to meet clients, host events and accompany property viewings. Investors in Property do not wait for buyers to come to us, we go and find them.
Our terms:
Investors in Property do not charge any up-front fees. As a vendor, you would only pay us a sales commission in the event of a successful sale.
Unlike many other companies we do not charge vendors to create listings, brochures or adverts. We are also happy to make property valuations free of charge in exchange for a sales mandate to sell the property in question.
Given that we invest our own time and money to promote the properties and developments we market, we only accept projects that we believe we can sell.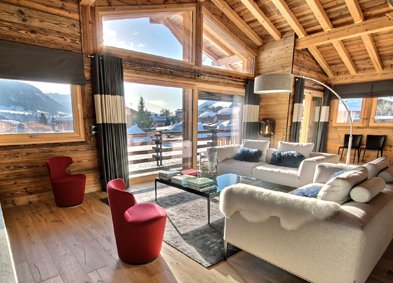 +44 0208 905 5511
Ski property specialists since 1986
Sign Up for Latest Updates
Stay up to date with new properties available across the Alps.
You will receive the latest property updates as we receive them, usually about once a fortnight, and you can unsubscribe at any time. See our privacy policy for more details on how we protect your information.