The Daily Telegraph: Ski in winter and swim in summer: where to live on Europe's loveliest lakes
27 Sep, 2018
by Investors In Property
In a recent article in The Daily Telegraph, Liz Rowlinson investigates the dual season potential of buying a lakeside property in the Alps.
The piece, which can be read in full
on the Telegraph website
, lays out some of the merits of a lakeside property in the Alps. For one, you can enjoy both the
"vibrant summer scene"
and the
"après-ski culture between December and April"
in a resort like
Zell am See
in Austria. Just an hour's drive from Salzburg, Zell am See is a great example of resort that has an entirely different appeal in winter and summer with similar tourism figures in summer as in winter.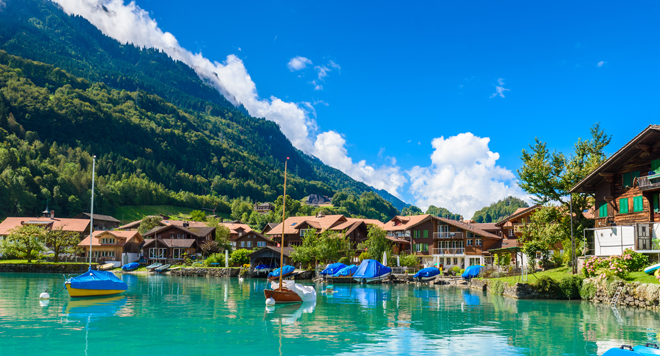 Buying a property near the calm waters and dramatic peaks won't just provide you with a captivating summer and winter holiday destination though. There are strong rental markets for properties around the lakes of the Alps from January to December and as a result properties in resorts like
Zell am See
,
Interlaken
and
Annecy
can make superb investments.
Perhaps the most exciting lakeside development in the Alps right now is the
Florens Resort
on
Lake Brienz
. Just north-east of Interlaken on the northern edge of Lake Brienz, work on this project is well underway.
Liz writes:
"The Florens resort is on the site of an old fireworks factory, alongside a startlingly aquamarine lake surrounded by villages of chocolate-box chalets brimming with geraniums. Properties start from 335,000 francs (£264,000) for a one-bedroom apartment, rising to 681,300 francs (£536,000) for two bedrooms."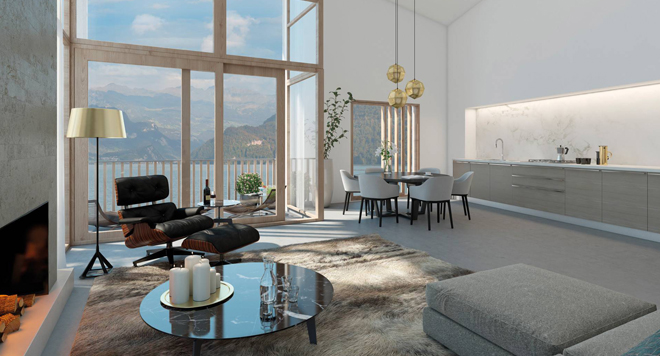 Investors in Property's Managing Director, Simon Malster, was also quoted in the article. For Simon, the key attraction of this project is the flexible usage:
"You can either use them as a second home, rental property, or as a primary home".
With a private harbour, rooftop bar, on-site spa and several restaurants, apartments in the Florens Resort & Suites will have superb facilities and ski resorts are just 45 minutes away.
Comprised of nineteen apartment buildings (each with a unique style), construction of this new lakeside resort is underway and interested buyers are welcome to visit the site to get a feel for the project.