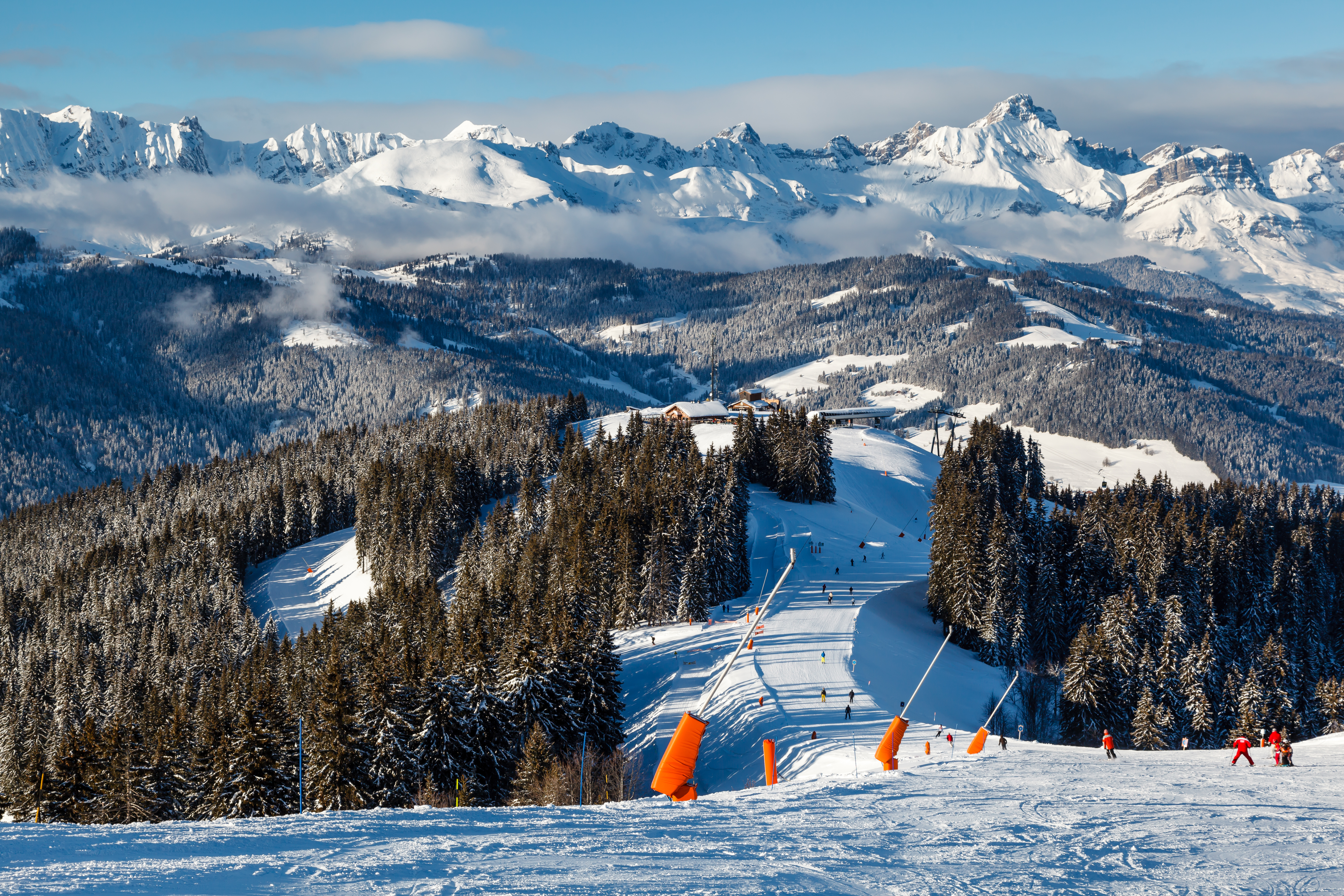 Investing in a ski chalet or apartment in the Alps is a big decision. It is a complex one too as there lots of different variables to consider. Before you even focus on a selection of properties, you have to decide on what kind of resort you would like to buy in.

For some people this is easy. They may have spent their entire lives skiing in a favourite resort and would only ever consider buying a place there. But for others things aren't so clear cut.

So the first step on the journey to owning a ski property in the Alps is to figure out which village or resort is the best fit for you. In this article we analyse some of the key factors you should consider when narrowing down your choice of resort.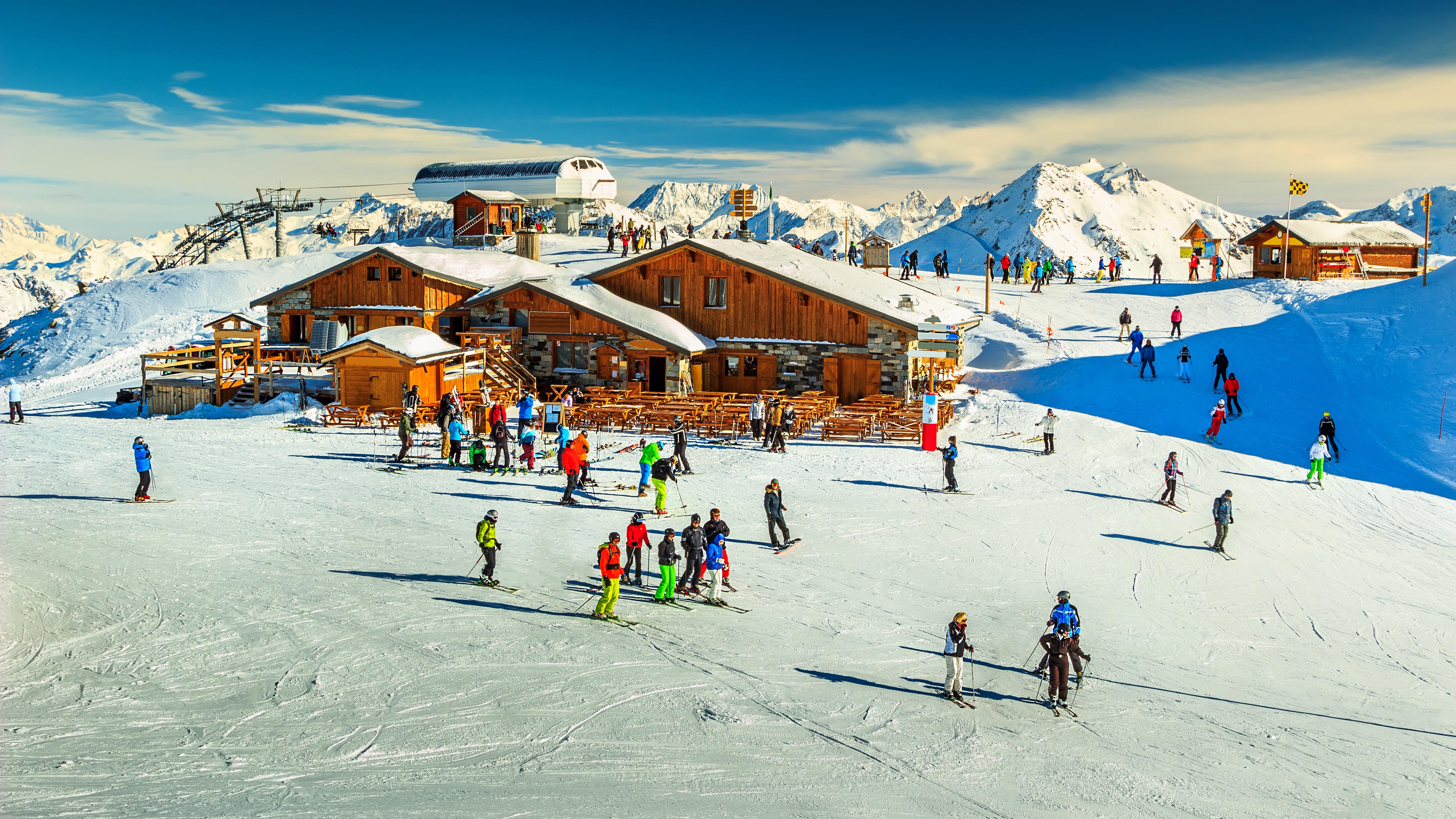 The Skiing - Extent, altitude, variety & difficulty
Goes without saying that in order to find the right resort for your holiday home, you will need to consider what the skiing is like and how that fits with your requirements as a buyer.
For example, if you have a young family you will probably want to buy in a resort with a good ski school, good beginners slopes for the kids and more challenging slopes for the adults. If you have adult children, beginners slopes may not be a factor. You might be a very keen skier who primarily spends their time exploring off-piste, this will bring an entirely different set of resorts to the front of the queue.
Good options for a young family might include the Portes du Soleil villages (Les Gets, Morzine, Chatel) and resorts such as Les Menuires in the 3 Vallees. For mile-hungry intermediates, families with teenage or adult children or for skiers who enjoy the sense of travel, the 3 Vallees in France and the 4 Vallees in Switzerland should be near the top of your list. While expert skiers, off-piste enthusiasts and general thrill seekers, might want to focus on Verbier, the Val d'Annivers, Val d'Isere and Tignes (to name just a few).
Then there is altitude. Snow sure skiing is an obvious priority for lots of buyers but can often come at a price. Higher resorts tend to be further from the international airports in France, Switzerland Austria, so often the most snow sure villages have the longest transfer time. In addition, the snow sure resorts tend to be more expensive destinations for holidays and properties alike. Some villages, like Saas Fee and Tignes, take snow sure to the next level and even open their slopes for summer skiing, such is their altitude.
Some villages - particularly those in the Portes du Soleil but also places like Megeve & Villars - can be deceptive though, if you are looking at altitude alone. The nature of the terrain and micro-climates can impact the snow cover, with grassy hillside areas like Megeve requiring less snow to open the slopes than rockier resorts.
Every resort has its pros and cons though, otherwise they would simply go out of business, so feel free to have a look on our resorts pages for more info.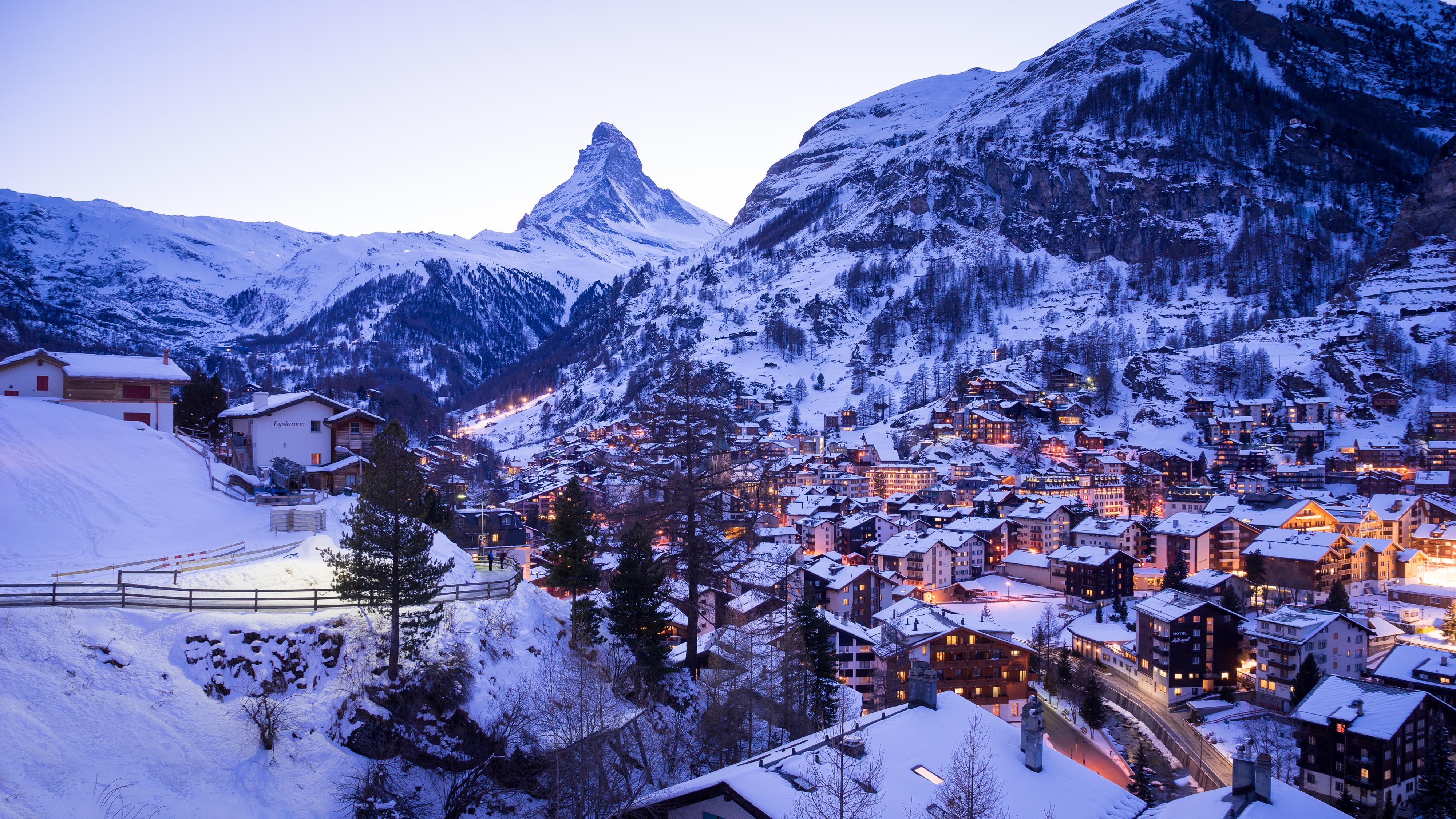 The Town/Village - Size, atmosphere, language, location
For some people a lively village atmosphere with plenty of apres-ski options and nightlife is essential. This might put resorts like Verbier, Meribel and Ischgl near the top of your list.

For others, the priority is scenic views and serenity, so Les Collons or Grimentz might be preferable. Dual season use, with a variety of summer activities on offer is also a factor that a lot of people consider important. This might lead you towards the Jungfrau Region or areas in Austria.

The size of the resort doesn't necessarily tell you how lively it is though. Nendaz is a huge resort on the map but is actually a relatively quiet, while

A lively atmosphere doesn't have to mean dancing on the tables though. A lot of ski resorts aren't purpose-built holiday destinations, traditional mountain villages like Saas Fee and Grimentz have hundreds of years of history, a permanent local population and are functioning local communities. This brings a different kind of village atmosphere and a more varied, detailed tapestry of local activities take place as a result. Resorts such as these tend to offer dual-season life with a much wider variety of restaurants, bars and other local services.

Transfer time from international airports is an obvious consideration - although spare a minute too to consider what the accessibility of the resort is actually like though. Les Arcs is accessible by train, Verbier too. Whilst Grimentz is quite a hairy mountain-side drive - but then that adds to the sense of escape! It is worth remembering that most of the ski resorts within 90 minutes of Geneva are relatively low altitude. So there is a trade off there.

What about getting from the village to the slopes? Again, you need to think about this because some resorts benefit from a front de neige with multiple lifts up to the slopes and easy ski in access. Others are not so lucky. Nendaz, for example, only has the 1 lift, which must be one of the worst lift per person ratios in the entire Alpine region.

Finally, you should consider the aspect of the resort and the position within the Alpine range. The 4 Vallees offer access to a great ski area with 412km of piste but villages like Veysonnaz, La Tzoumaz and Nendaz do have a roughly north-facing aspect so they can be a bit gloomy. The upside of those villages is that they share some pretty spectacular views of the Rhone Valley and Bernese mountains beyond.


The Market - Property availability, prices, type & style
You are going to need to consider what the market conditions are in the different resorts. Sometimes this is a bit of a reality check unfortunately, but in itself that can open doors to other resorts that were not on your radar. This is an area we can probably be most helpful in guiding you and we are always happy to have a chat and discuss.
Take Zermatt for example, it's wonderful, one of our favourite resorts in the Alps and a dream location for plenty of prospective buyers. Unfortuantely, for foreign buyers, it is not possible to purchase a property here. Very rarely, top of the range properties are available (15m CHF or more) as businesses, but generally-speaking it just isn't possible. You just have to trust us on that - we have been doing this for 30 years.
There are plenty of other restrictions at the cantonal and village levels across Switzerland.
You can read more about those here.
In Verbier, on the other hand, there is plenty on the market for foreigners across the resort. The problem here is that prices are high. This is a world famous resort in the Swiss Alps with 412km of skiing and well-earned reputation as a lively town, so that won't come as a surprise, but it is worth doing some research. A 3 bedroom apartment in good condition near the Medran is likely to set you back 3-4m CHF.
If a chalet is your dream, they are plentiful in the 4 Vallees, Switzerland. You can buy a standalone chalet in La Tzoumaz for anything from 700k CHF to 1.5m CHF, similarly in Les Collons & Veysonnaz chalets of varying degrees of luxury are available. If you are more focussed on apartments then perhaps the 3 Vallees, France would be a better place to start looking or perhaps Saas Fee where there are some excellent hotel conversion projects.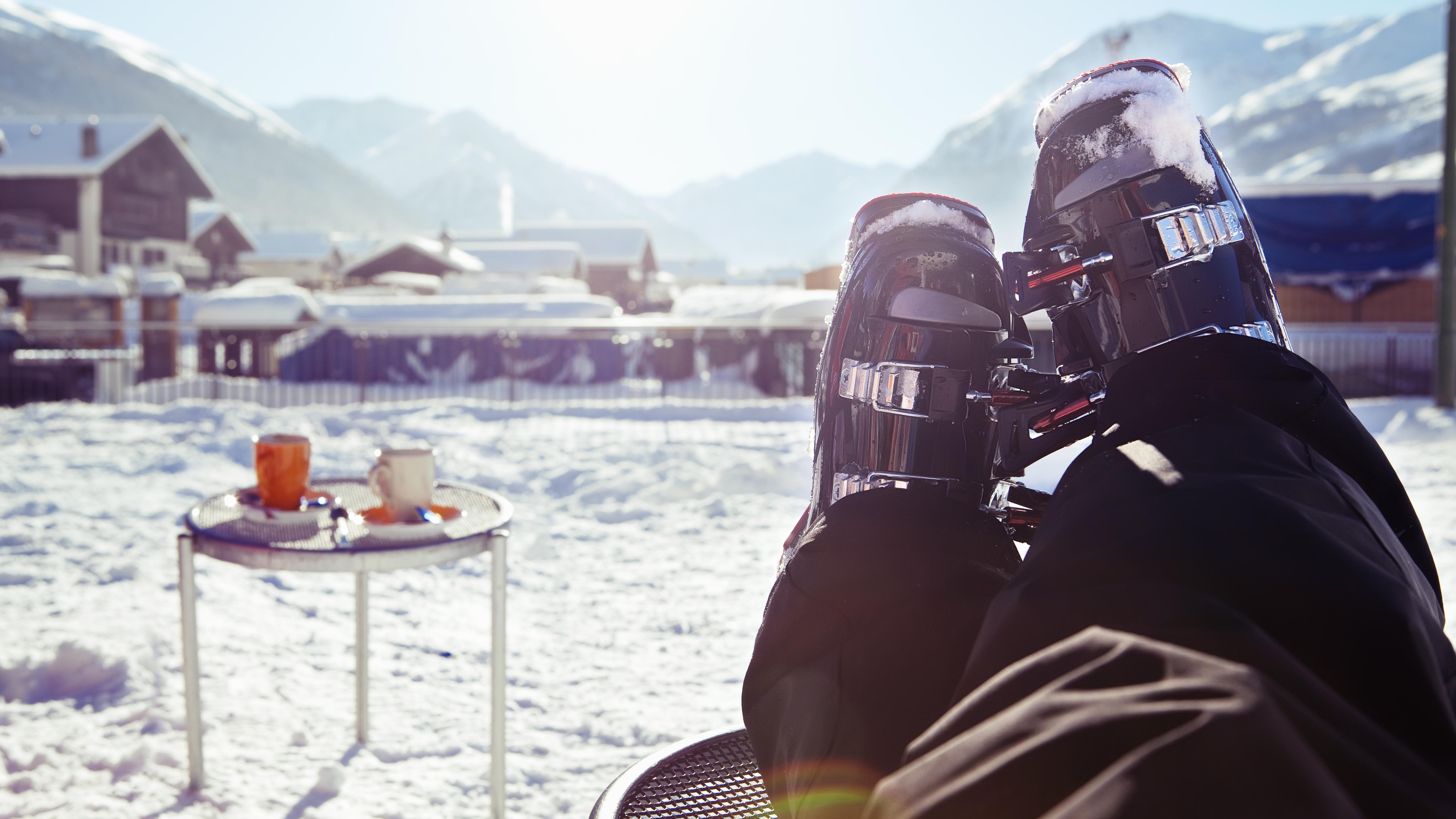 Compiling a short list
In conclusion, there is a lot to think about when it comes to picking a ski resort with a lot of varied factors at play. A lot of these factors can be mutually exclusive. For example, high-altitude resorts are not always the best in the summer as the terrain is more rugged. A lot of resorts within short drive of international airports are less snow sure. Etc. etc.
So the best approach is to focus on just one or two key things that you are looking for in your holiday home. Narrow down to those key factors that underpin your dream holiday home and build your search around that.
If you need any guidance on the pros and cons of ski resorts across the Alps, feel free to contact us and we can provide some direction. We work with partners across the Alps so a) we know the region well and can provide some expert advice and b) we can help you find a property wherever you end up looking. Our advice is impartial and we only suggest properties to clients that will meet their needs.