Ski property expert Simon Malster on what you need to know when buying a property in the Alps
15 Apr, 2020
by Investors In Property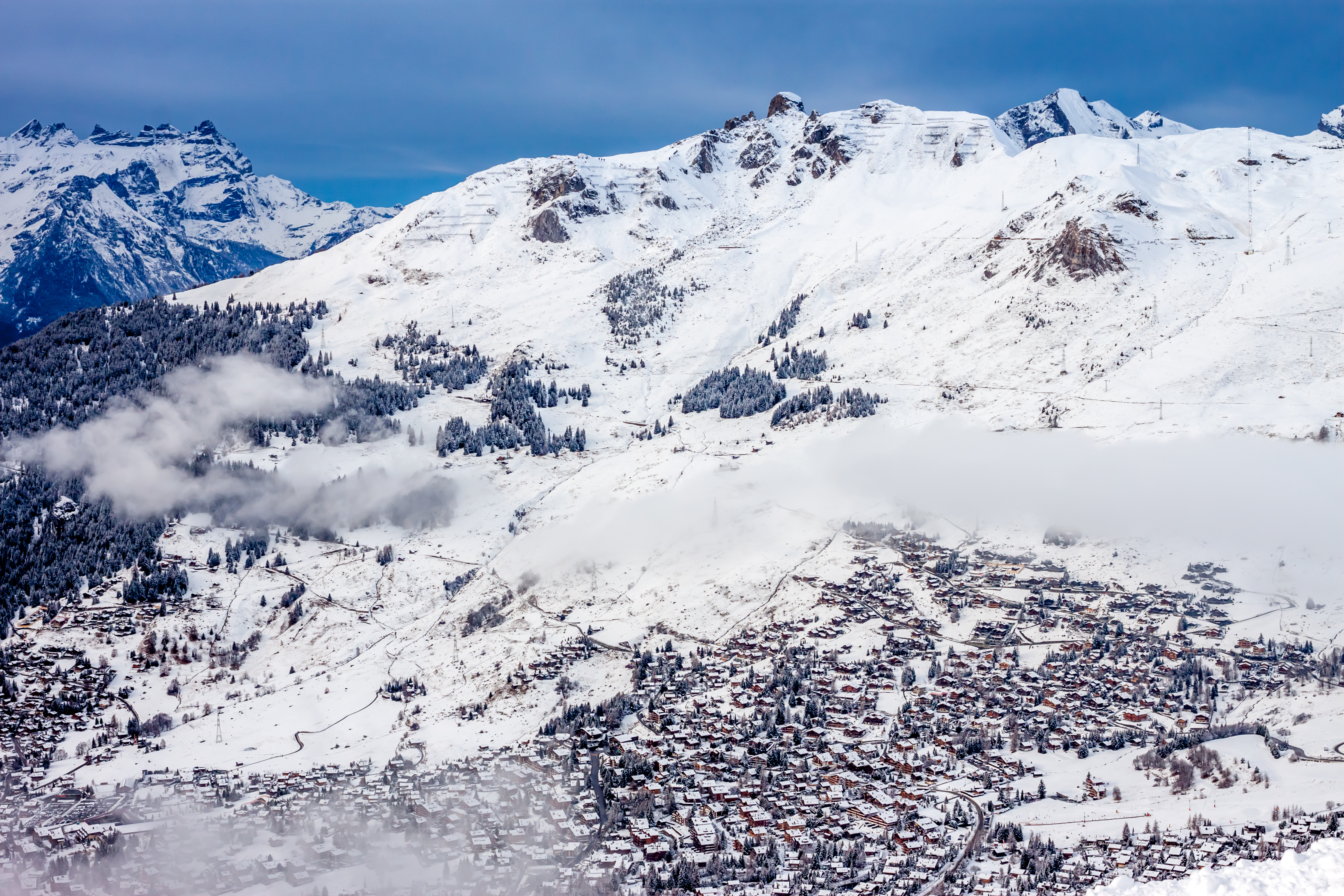 This week our Managing Director Simon Malster, was due to travel to Belgium and the Netherlands to meet clients and discuss their interest in an Alpine ski property. Due to travel restrictions resulting from the Coronavirus pandemic, Simon wasn't able to travel to meet clients so he held some calls and Zoom meetings with clients instead.
This got us thinking. With global travel curtailed for the time-being, we asked Simon to compile some of the most commonly asked questions from his meetings with clients and his usual responses.
See what Simon had to say below - in addition, Simon has also recorded some short videos on the subject here.
Introduction
"I have been selling in the Alps for over 30 years. At that time I was a lawyer and a partner in a firm in London. When one of our Swiss clients which was building chalets in Verbier asked if I would help them. As I ski and speak reasonable French I jumped at the chance and that's how it started. That was 1986, the same year I got married. My wife, Joanne now works for buyers who need an interior designer to furnish and equip their property.
"Investors in Property sell in over 60 resorts in three countries, Switzerland, France and Austria and over the course of 30 years I have visited most of them and skied in many of them too.

"Winter is my travelling season. Of course I spend a lot of time in the Alps but for many years now I have been holding one to one meetings with clients in all the major European cities, Dubai, Hong Kong, Singapore - all over the world.

"I should have been in Belgium and Amsterdam for client meetings this week but it has been cancelled because of the restrictions resulting from the coronavirus pandemic. So I thought it may be useful to make a short video covering some of the questions I am frequently asked and to make some recommendations which I hope will help you to find the perfect ski property.

"Some clients know exactly what they want. Maybe they have been going back year after year to one resort which they love so we have loyal Wengen clients who would only buy there and would never consider buying even in the neighbouring resort of Grindelwald. Some have even narrowed down the location in that resort which would suit them. I am often told by fans of Verbier that they will only consider apartments near the Medran or a chalet near Le Rouge.

"Some clients think they know what they want but they contact me to sound me out about other resorts that perhaps would work better for them.

"Some clients do not know what they want and are completely open to suggestions and others think they know what they want but meet me to see if there are other resorts out there they don't know but which may suit them better.

"So I thought we would start with a blank sheet of paper. I am often asked by those clients who are completely open to ideas: what are the differences between purchasing in Austria, Switzerland & France?"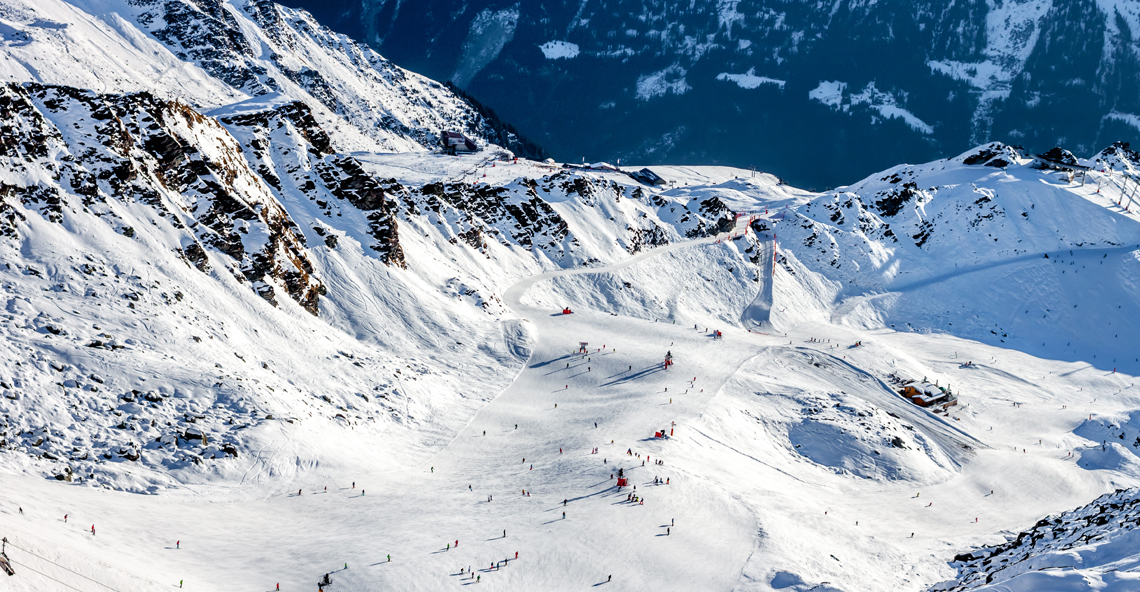 Financial Questions
"The three financial questions I am most commonly asked are as follows:
"What are the purchase costs​?
Austria 6%
France 2.5% for a new property but 7% to 8% for a resale
Switzerland - 3% to 3.8% depending on property location
"These are the total costs for the notary and taxes. Additional charge may apply to register a mortgage and the bank may also charge set up or valuation fees."
"How much can I borrow?
Austria 60%
France 80%
Switzerland 70%
"Each country has some restrictions. So for example, Swiss banks are very reluctant to lend to US citizens even if they are living in Europe. The smaller, cantonal banks tend to be the best lenders and are very flexible. French banks ask a lot of questions and as they are restricted by laws to prevent them from over lending they are very strict. We can recommend a specialist French mortgage broker who will make this easier for you. Let us know if you would like us to introduce you."

"Which country has the cheapest mortgage rates?
Switzerland has always historically had cheap interest rates in an attempt to prevent the Swiss franc from becoming too strong. Currently rates are around 1% to 1.5%. Loans are repayable over 25 years and are flexible so you can pay back capital when you wish although long term fixed rates and other products are available.

The strength of the Swiss franc is commonly cited by my clients as one of the main reasons why they chose to buy in Switzerland. I will cover this in more depth in another video but it is worth noting that back in 2005 when we sold a lot of chalets to British buyers the rate was 2.4 Sfrs to the pound and now it is half that. The clients who bought then have doubled their money in sterling terms."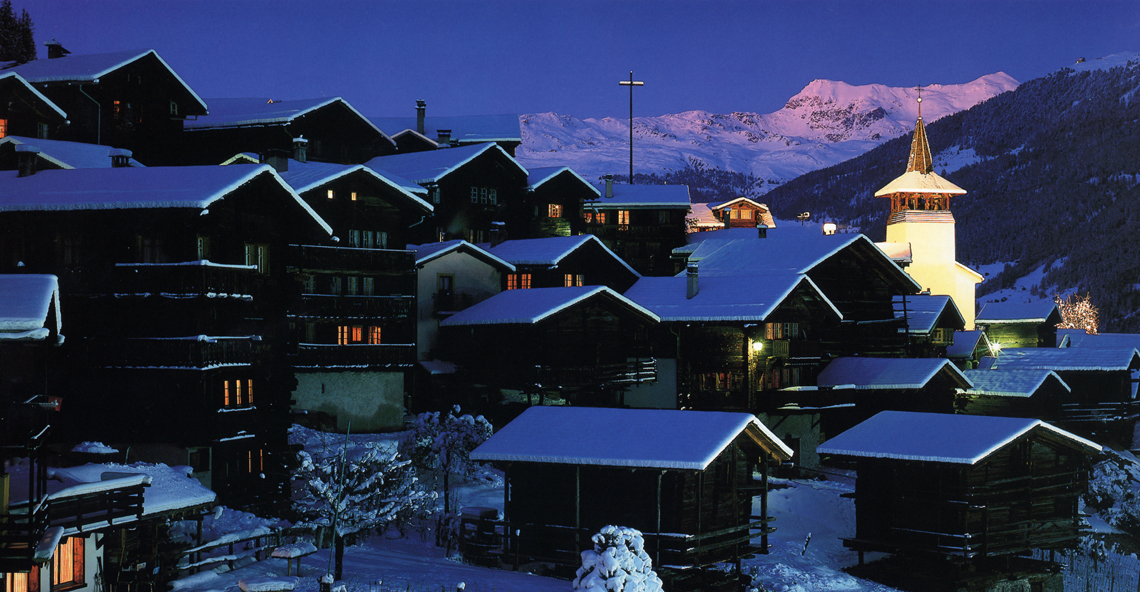 Rules & Regulations
"When it comes to the rules and regulations of buying a ski property - the top three questions I am asked are:

"Can I buy any property in every resort?
Can I buy in the name of a company?
Are there any restrictions on how much I can use my property?

"It is easier with these questions to summarise by country:

"France is the wild west of the Alps and has almost no rules. It makes no difference if you are French or a citizen of any other country; it is the same. You can buy whatever you want. You can buy in your own name or in the name of a company. Most properties have second home status so you can use the property as much as you like and you are not obliged to rent it.

"Austria is open to buyers from almost all countries but many of the regions permit you to buy only if you agree to rent your property when you are not using it. So in some of the resorts, particularly those in the Tyrol such as St Anton you cannot buy a second home status property. It will always have a rental obligation.The amount of personal use varies from one development to another but if you work or have children at school you will always have more weeks than you have holiday.

"Switzerland has had restrictions since the 1960's to limit the number of foreigners who buy and to restrict them to buying residential properties only in touristic areas. There is a federal rule which covers the whole country and this limits foreigners to buying no more than 1,000 m2 of land and a chalet of up to 200m2 net habitable but in practice it is possible to buy larger chalets.

"Then each canton has its own rules and generally the French speaking areas such as the Valais are more liberal than the German speaking areas. For example there is a greater choice of properties available for foreigners in the Verbier area than in Flims- Laax. Then each commune makes its own rules, so although Zermatt is in canton Valais they decided back in the 60's that they will not allow foreigners to buy in Zermatt. There are no ways around this. Foreigners are not permitted to buy any residential property in Switzerland in the name of a company - that is a federal rule. So that won't work!

"The Swiss introduced restrictions on new construction by the Webber law of 2012. No new building permits are given now for the construction of new second homes. This means that you can no longer buy a plot of land and have a chalet built for you. It applies to all the ski resorts and it applies to both foreigners and Swiss residents.

"There are exceptions though; it is possible to buy a new apartment in an old hotel which has been renovated or to buy an old chalet and extend it and renovate it. The best examples of these new projects are in Saas Fee where we are selling new apartments in the hotels Saaserhof and Berghof. Hotels were often built in the best locations and these are both ski in, ski out and two minutes walk to the centre of the resort. We also have a chalet dating back to 1789 which will be sold fully renovated and restored.

"Switzerland is complicated but on another level it is quite liberal. All properties have second home status so you may keep it for your exclusive use if you wish but you may also rent it. It is up to you.

"These rules have a purpose and a benefit. The Swiss rules concerning foreigners are to dampen down demand from foreign buyers to keep prices down. Other rules are to stop over-development to protect the unique and traditional atmosphere of resorts such as Saas Fee and Wengen which you don't find in France. The obligation to rent which is common in Austria is to create 'warm beds" instead of cold beds so that the resorts are busy and do not become ghost towns for absent owners. We are experts on these rules so ask us!"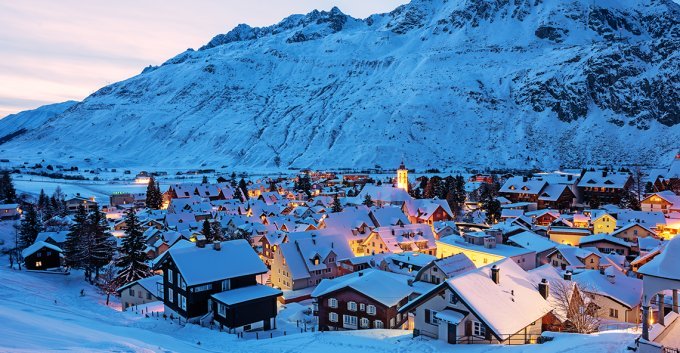 Tax Advantages
"I am often also asked about tax incentives - are there any advantages in one country over another?

"You may have heard about the VAT rebate schemes on offer in Austria and France. These are given as an incentive to owners to rent their property as that creates employment and life in the resort.

"In Austria many of the regions have a rental rule so that you have no choice. You must rent your property out when you are not using it. When you buy a new property and pay in instalments the VAT which would usually be added to the sales price is deducted so you pay only the net price.

"In France VAT is charged at 20% on a new property. Only a few developments have a rental obligation and usually these are big developments with expensive infrastructure such as restaurants and swimming pools. The situation is the same as in Austria, you don't pay the VAT so you don't need to reclaim it.

"Almost all the new properties we sell in France are "classic freehold" so you don't have to rent it but if you chose to rent it on a proper commercial basis through a specialist rental agent then you can reclaim the VAT. As all the prices on our web site are shown as gross (that is including VAT) you can effectively get a 20% discount if you decide to rent it.

"The main difference between this and Austria and the compulsory schemes is that you can change your mind at any time. So if you decide after a few years that you don't want to rent it any more (or as much) then you can cancel the agreement and pay back part of the VAT you reclaimed and do your own thing. You could also choose to cancel when you sell the property if the buyer does not want to continue renting it. In France if you created the rental you can also cancel it.

"In Switzerland the VAT rate is only 8% but it is not charged on the sale of a new property so there is no reclaim system as you don't have to pay VAT anyway."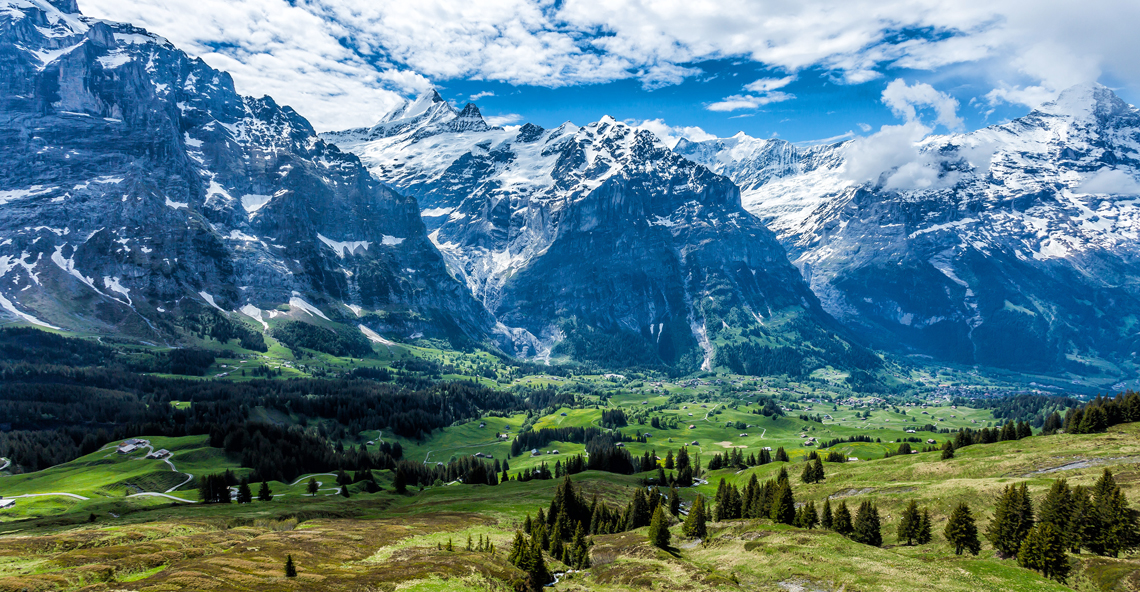 Property Prices & Where is Popular?
"Which country is the best value?

"There is not as big a variation in prices as you might think if you compare like with like. So if we look at prices in St Anton (Austria), Val d'Isere (France) and Verbier (Switzerland) they are similar.

"A couple of tips for you:

"It is the price per m2 which you should be your guide. Although at first sight a 2 bedroom property in Switzerland may appear to be more expensive than a 2 bedroom apartment in a French resort it is probably also significantly larger as French apartments are often quite compact. What would be a 2 bedroom apartment in Switzerland could be a 3 bedroom apartment in France.
"The entry level for apartments is therefore cheaper in France than in Switzerland and cheaper still in Austria."
"So in which country are our clients buying most?

"We used to sell a lot of properties in France for around 300k to 600k euros but the uncertainty over Brexit and other factors have dampened down sales a little.

"Austria has always been popular as there are good opportunities in that price bracket there. Clients with bigger budgets of say 1m plus seem to be more focused on Switzerland.

"This is the same for clients living anywhere between Hong Kong and Amsterdam. I think they are attracted by the security and stability of Switzerland. They also like the idea of diversifying and making an investment in Swiss francs."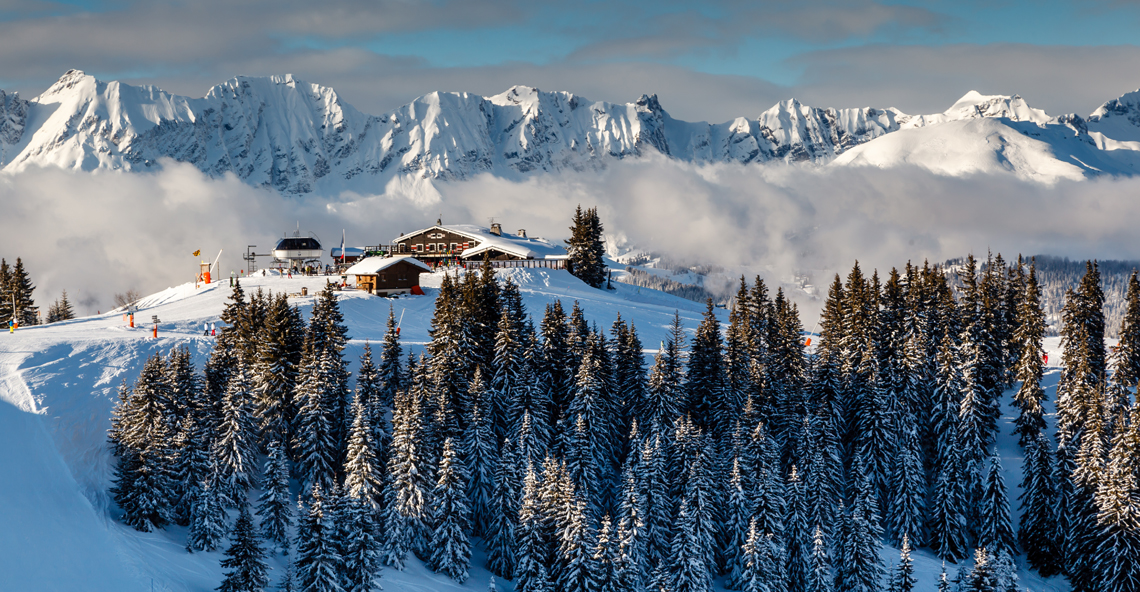 Summary:
"One question clients often ask at the end of a meeting is one perhaps they should have asked at the beginning: Does it make sense to buy a property in the Alps?

"There are more profitable investments you can make. We used to have a lot of British clients who were hesitating between buying a property in the Alps or buying an apartment in London as a rental investment. There are less of those clients now since the UK government increased purchase taxes (the stamp tax) and phased out tax breaks on rental income so these apartments became less attractive. There is always something else out there though as we have just witnessed, something which appears to be a safe investment like the stock market can turn into a roller coaster.

"Property in the Alps is a secure investment as there is very little new construction (particularly in Switzerland) so the supply side is limited. Prices do not tend to go up by much but they do not fall either as they do in the major cities in Europe and Asia. It is slow and steady.

"I always tell clients that they can't get any enjoyment from a piece of paper but to have a ski property in the Alps, that's a different matter entirely. If you have young children then what better than to have a place that feels like home for you to enjoy family holidays. The most typical client is someone in their 40s or 50s with teenage children who has realised that soon they will stop coming on summer holidays with them as they will be busy doing other stuff with their friends but they will always come on a ski holiday with you, particularly if you are paying! So at Christmas through to Easter you have a base where your children can still come for family holidays and perhaps one day with your grandchildren too.

"Lastly, a property in the Alps has one unique benefit - if you buy in a dual season resort then you will get two entirely different holidays from the one property. You don't get that if you buy a villa by the sea."
Simon has also recorded some videos on this topic, see the full collection here.