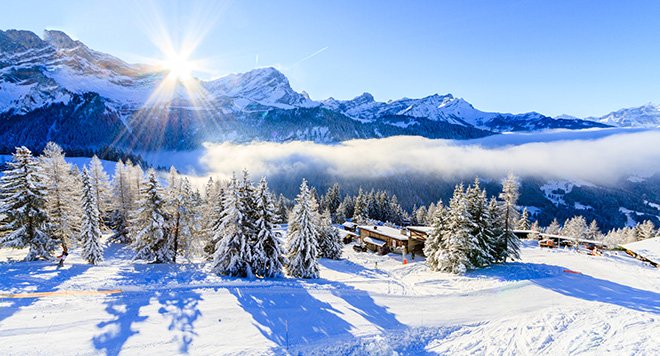 It has been the strangest of years for everyone but despite everything, Switzerland has endeavoured to keep itself both open and safe; meaning it might be the only Alpine nation to open its slopes this Christmas.​
Many have seen the mountains as a safe haven in the past year, an escape from the crowded cities in which they work, to a place with unlimited space, nature and fresh air. Therefore, it should come as no surprise that we have received a high influx of interest and sale completions. If your country goes into another lockdown or should anything similar ever happen again, who wouldn't prefer to be sitting on the terrace of their own chalet, rather than be stuck in a tight flat in the centre of a metropolis.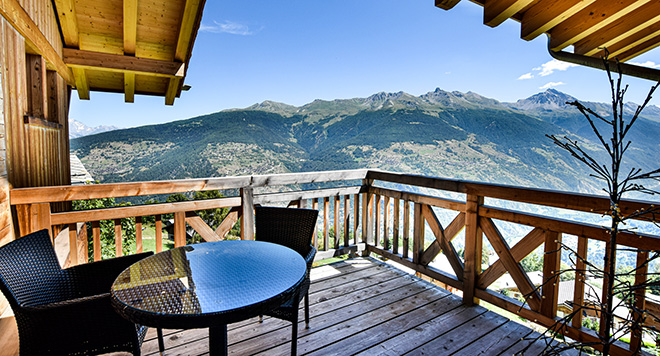 For our lucky clients who were able to buy a property before the pandemic, that is exactly what they have done. Buyers in the
Adelaide development
in Grimentz had their new chalet finished just in time and were subsequently able to spent most of their year cosily tucked away in this charming, medieval village.
Meanwhile, over the mountains in Saas Fee, buyers of a completely renovated chalet headed over to the popular dual season resort in July for a short summer break. They quickly started to question why they would want to return to London anytime soon and are yet to head home.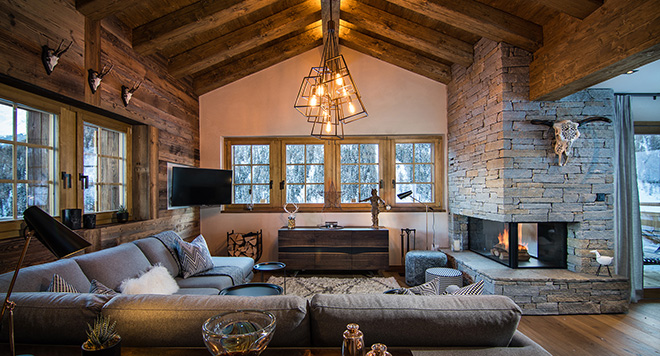 Saas Fee in particular, has been almost unaffected by the pandemic and now has most of its slopes, bars and restaurants open to those hoping to finish this trying year on a high. I have just returned from a month out in the resort, meeting clients, showing them the slopes and carrying out property viewings as the levels of interest continue. Thankfully, the village has gone ahead and taken steps to keep both its workers and guests safe and secure.
On the slopes, masks must be worn at all times whilst riding lifts and cable cars. To keep everyone safe and to limit numbers, hotels are only allowing staying patrons - no-one else is allowed in the front door. In bars, groups must stay 2m apart and there is a limit of four to a table. Masks must also be worn whenever you are not sitting down. Restaurants have the same rule and are also ensuring tables are suitably separated.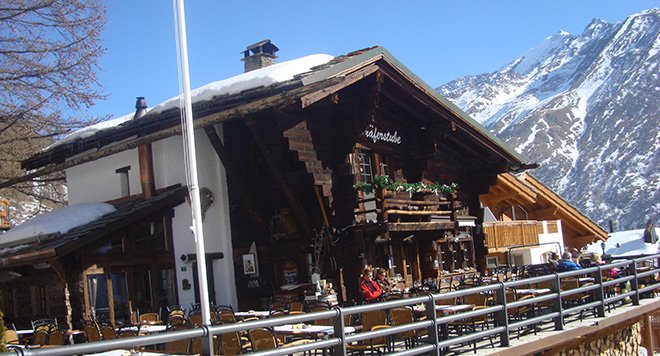 Each establishment has only just opened after a month-long national lockdown, designed to limit numbers and make all ski resorts safer. Despite all of this, it obviously still requires visitors to this beautiful resort to play their part, but if everyone adheres to the rules and remains vigilant to those around them, hopefully Saas Fee can remain a safe destination, which is unfortunately quite a rarity in today's world.
Switzerland currently has no travel restrictions for the majority of European countries and almost all other nations. So if you are looking to visit then it's not too late to organise an early 2021 ski trip. Don't embark though, unless you've first checked the
Swiss travel information page
, to ensure that you do not have to quarantine once you enter.
If you do manage to get out there, be sure to let us know if you would like to view any properties and we'd be more than happy to organise some safe visits. If you'd prefer to wait until the world returns to normal, then we look forward to seeing you in the mountains as soon as possible. In the meantime, stay healthy and we hope you have a great Christmas and a much more positive 2021.