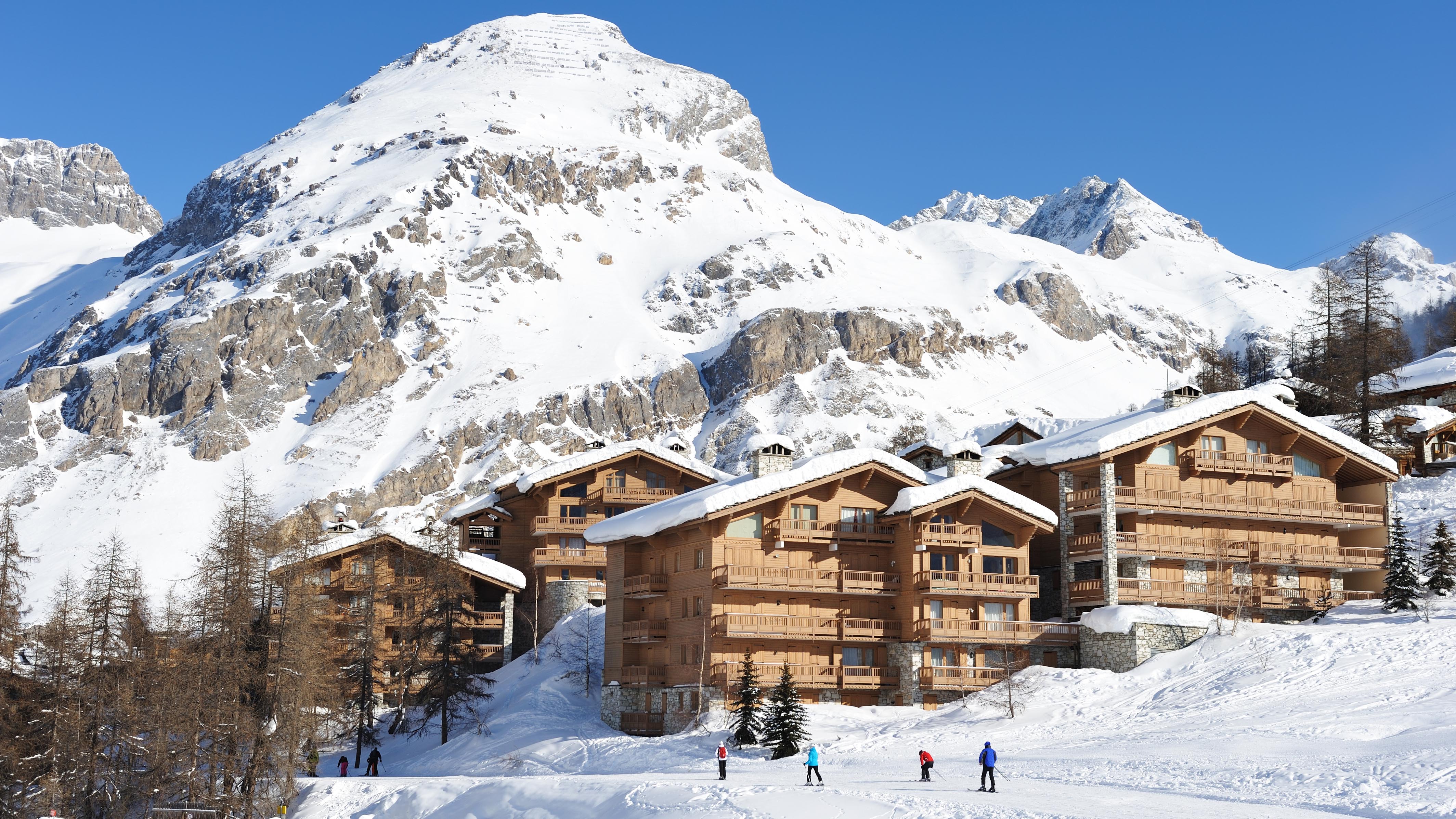 With over 50 years of combined Alpine property sales experience between us, our team has seen it all. The good, the bad and the ugly.
We have seen clients purchase their dream home in the Alps in a resort they had never considered. We have seen buyers who enjoy their property and their new life so much they persuade friends and extended family to buy next door or just down the road.
We have also seen buyers talking themselves out of a purchase due to unsubstantiated rumours about local property prices. We have seen prospective buyers who won't realise their aim of owning in the Alps because they can't accept any compromises on their overwhelming wishlist. We have seen clients refuse to accept the fact that they can't buy what they want due to local restrictions.
Your approach is key in being successful in your Alpine property search. That in mind, we have put together our top tips for those embarking on a property search in the Alps. Here are our top 7 tips:
1. Understand the rules
Foreigners can't buy in Zermatt and can't buy a property for less than 750,000 CHF in Grindelwald.
These are hard and fast rules. There are no exceptions. Yet like a red flag to a bull, some clients seem insistent on ignoring them. Others are simply not aware, so our top advice is to get to know the rules in your area of focus so you are in a good position to launch your property search.
We have compiled a
Buyers' Guide
full of details on rules and restrictions across the Alps so have a look and familiarise yourself.
2. Realistic budget
Another sticking point that is tricky to navigate is the disparity between budget and expectation.
With a budget of 5m CHF you might feel confident of securing a ski in, ski out chalet near the Medran in Verbier. Unfortunately this is one of the most expensive resorts in the world, ski in, ski out chalets in a central position tend to start around 10m CHF.
Unfortunately, being able to afford to holiday in a certain resort does not translate to having the ability to purchase a property there. But don't fret, in Switzerland in particular, there are some great lesser-known resorts which are on the up and where properties are more affordable. Chances are you might prefer the lifestyle in resorts likes Saas Fee, Grimentz and Andermatt to the expensive, glitzy lifestyle of Verbier or the upmarket glamour of Crans-Montana.
3. Realistic wishlist
The key to finding a property that works for you and meets your budget requirements is a short, punchy wishlist.
Prioritise one or two factors and you can deliver on them. If you want ski in, ski out then that is a good aim. If you want dual-season that works too.
But as you add to the wishlist you start to close off certain properties, areas & resorts. So you should try to focus on just a couple of key, realistic factors.
Be mindful, too, that the items on your wishlist are likely to add a premium to the price. Ski in, ski out will add a premium. Newbuild and newly renovated properties command a premium. Spa & wellness, pools, central position, etc.
4. Resort before property
This is crucial. Finding the right property means finding the right location (country, resort, position) as well as finding the right chalet or apartment. Location, Location, Location.
Occasionally we receive enquiries from clients about a property which "ticks all their boxes". Right style, good access to slopes, recently renovated, right price, right number of bedrooms, open plan, double-height living space etc. But the property is in a resort they have never been to. This rarely ends well. The resorts in the Alps vary hugely in their atmosphere, appearance and so on. No two villages are the same. So it is important to factor the resort into your thinking first. We can help you understand where you might find the kind of property you are after and what the style of the different resorts are. That is a key part of our job and we love to do it.
This is not to say that you should rule out resorts that you do not know or haven't visited. Quite the opposite. Our view is that you need to go and shop for the right resort before you do anything else. We have members of our team based in the Alps 365 days a year so we are happy to help clients to figure out the right resort for them and to introduce them to the area and the market.
5. Widen your horizons & consider different resorts
Whether due to budget or restrictions, a lot of buyers can't buy in their favourite resort. Some clients decide then, that a ski property isn't for them. Fair enough.
But even in 2021 there are a number of ski resorts that are not as well-known, but which are some of the best locations to actually own a property and build a life in the Alps. So we would implore buyers not to give up when the penthouse in Verbier or the chalet in Zermatt doesn't materialise. It may be that a ski in, ski out chalet in Grimentz or a newly renovated penthouse in Saas Fee would be a better fit anyway.
As an aside, we would also recommend widening your horizons with a view to taking a mortgage. Firstly, clients often don't plan to take a mortgage in the Alps, but they are very affordable and surprisingly easy to arrange. Secondly, it is best to take mortgage advice for Alpine property, so best to come to the Alps with an open view on who will provide your mortgage, as many of the big name banks are surprisingly clunky and hard to work with for ski property.
6. Don't get hung up on price per m2
Perhaps the number one topic to derail a sale is the price per m2. Nothing good ever comes of a scientific analysis of this metric. There a number of issues with price per m2 as a guiding light for your property purchase.
Firstly, there are too many factors at play. The averge price per m2 in any given ski resort does not account for whether a property has a 3, 4 or 5 star level of finish. It does not account for position within the resort, nor position in relation to the ski pistes. It does not account for whether a property does or does not have a rental obligation attached. Nor whether a property is newly built, newly renovated or an ageing resale in need of a revamp. In some cases figures are not even specific to Second Homes or properties available to foreigners.
Second issue, where are you getting your figures from? Sure a big global estate agency might look like a reasonable authority on the topic, but are they actually selling properties in these resorts? The answer, often, is no. We have been asked to provide estimates of price per m2 in resorts for big agencies and big publications alike. You have to ask too, who are these numbers serving?
Finally, the issue of calculating m2. Not as straightforward as you might think. In France, there is a law on the presentation of this measure but in Switzerland there are various methods of calculation at play with certain developers and certain areas using their own customs for describing the dimensions of each property unit. That is not to say that there is any foul play going on here, just that you are not necessarily comparing apples with apples when using these stats.
So a top piece of advice from us, is not to get too bogged down in these figures. They don't stand up to scrunity and what's more, what is your aim in focusing on these figures? Do you want to secure a property for below the average price in the resort? Then prepare for the property to be below average quality!
7. Don't believe everything you hear
Similar to the issue around price per m2, which is in some cases not much more than hearsay itself, you should avoid getting caught up in rumours.
For example, rumours regarding certain properties selling for certain prices. Stories such as these can be wildly misleading and can give a false impression of the going rate of properties in a certain area of a resort.
Throughout 2020 we have had clients telling us the market was flat and that buyers could find a bargain in these circumstances. That wasn't really the story of the Alpine property market in 2020 though, espcially not Switzerland, where the issue was almost the opposite. Sales had been so strong, as city-dwellers sought a country escape, that the real defining issue in the market was a lack of stock in some areas to meet demand.
There is plenty to consider when purchasing a ski property in the Alps. Especially during a global pandemic! We at Investors in Property have a great deal of experience in helping buyers realise their hopes of owning a property in the mountains and we are always happy to help clients at all stages in their search.
We have plenty of additional info available on our
Buyers' Info pages
and
you can contact us with any questions at any time
. We have a team based in the Alps currently, so viewings are carrying on as normal and we are happy to have a Zoom or phone call with clients to discuss their interest.