Ski Property Expert Simon Malster on why he chose Saas Fee for his own apartment in the Alps
21 May, 2021
by Investors In Property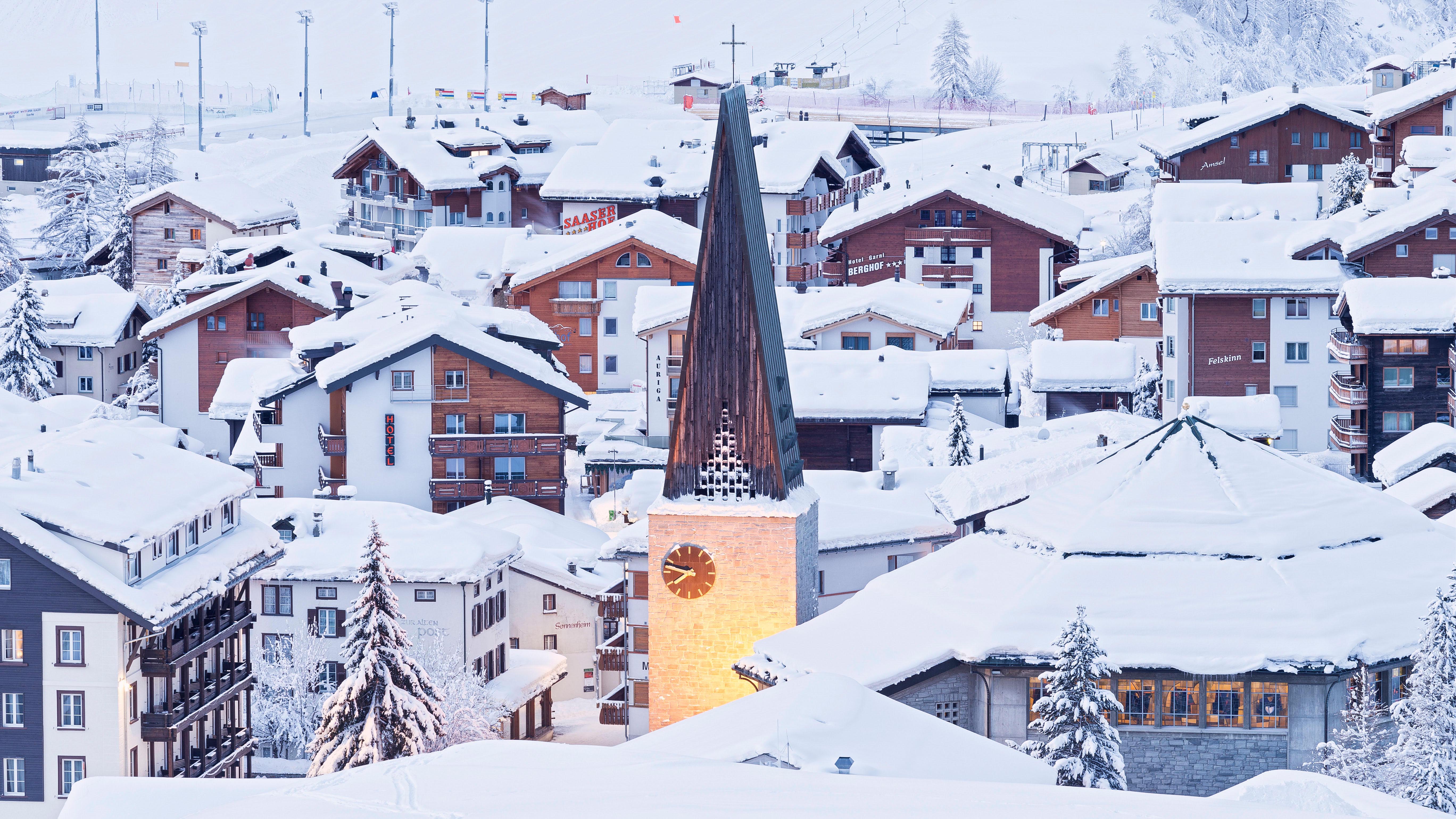 I am often asked by clients if I own a property in the Alps and the next two questions are usually where and why? So here is my personal account ….
Many years ago (maybe 1998?) my wife gave me the Cool Hotels Ski book as a Christmas present. I made it my mission to stay in as many of the hotels featured in the guide as possible. One which stood out was the Dom Hotel in
Saas Fee
. It was a resort I had never been to before and it looked interesting so I booked a room.
The instructions were intriguing too – park your car in the multistorey car park and we will come and collect you in an electro taxi. I arrived late at night and I could see why they included it in the Cool hotels guide; it was cool.
Underneath the hotel was Popcorn. By day it was a snow-boarders' shop, in the early evening it changed in to an après ski bar and then it turned into to a nightclub. When I walked in that first night I was surprised to find a live band playing and the place was full – and that was in July!
We started working for a local developer selling new properties he was building in Saas Fee and it went well.
The following year, when he showed me the plans for the next new apartment building he said, half joking, you come so often you should buy one yourself. I thought about it on the drive back to Geneva and I called him up and said I had just sold the first apartment …. reserve it for me!
Price was also a factor in my choice. Although I had been skiing and selling properties in most of the top resorts in France and Switzerland I chose Saas Fee as the prices were reasonable (and still are) for what you get considering the quality of the property and the attributes of the resort.
My wife had never been to Saas Fee so I was slightly nervous when we she came with me the next winter to see the resort. I booked a room at the 5* Fereinart (rather than the cool Dom) and from the moment we got in the electro taxi going down cobbled streets through the village surrounded by deep snow she loved it. Ok maybe she would have preferred an apartment in swanky Courchevel 1850 but we didn't have the budget for that! She thought Saas Fee was very cute and a snowy lunch at the charming Schaferstube restaurant sealed it.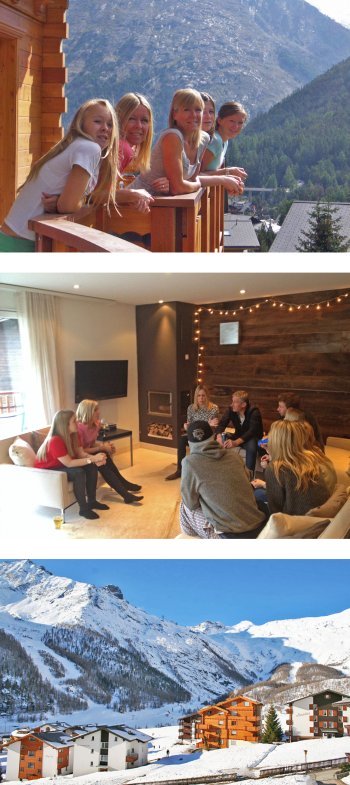 We went back that summer to see how the building had progressed as it was a bare plot when she saw it before. This time we took our three children and my wife's twin sister came too with her three kids. We all went summer skiing on the glacier and I tried to teach my nephew to ski.
They just came for a long weekend and I had no intention of selling them anything (honestly!) but my brother-in-law asked to see the apartment we had bought and ended up buying one in the same building. It turned out to be a great decision and we spent many family holidays with them.
Our children were aged from 6 to 11 when we bought and for me it was important to choose a resort with plenty to do so when they became teenagers they would always want to go back. Good sports facilities and après ski were important for the long term. As we had enjoyed our summer visits, dual season was important too but it also had to be high altitude so we could be sure of good snow.
In the early years we were restricted to skiing in the school holidays so there had to be reliable snow at Christmas and at Easter. Saas Fee is high so there is always snow in the resort and you can ski on the glaciers almost all year round.
I also liked that the resort is traffic free. The children were given much more freedom than in London and I remember the cousins all going off for a hot chocolate on their own after skiing while we enjoyed the après ski. Many years later they all went for the après ski 'til the early hours and we stayed "at home"!
I often tell clients that when you buy a ski property you spend more time in the Alps but you don't have to ski all the time!
It is nice to just to relax and do other things.
Saas Fee
is charming and has a good range of shops, cafes, and restaurants and easy scenic walks so it ticked that box too. A favourite for the kids was to walk through the forest to the restaurant Bodmen where the owner kept all sorts of animals like rabbits and guinea pigs all in one room. He even had a camel in the garden!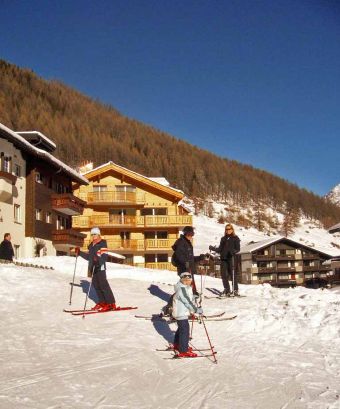 The ski area is not huge but my son found it challenging enough and he later trained in Saas Fee to became a ski instructor and took a gap year teaching. There is some good off piste if you take a guide and although you can get to Zermatt with a guide we would drive around and spend the day on the slopes there, have dinner and drive back. Sometimes we took a last minute hotel and stayed overnight. Now you can buy a Magic Pass season pass for Saas Fee for just 399 sfrs and ski for free in in many other resorts in the Valais. I wish they had that 20 years ago!
So, apart from the bargain ski pass, has Saas Fee changed in all those years?
Well, the Dom was refurbished many years ago so Popcorn moved to another site. We had some good nights out at the new Popcorn so I am slightly sad that it will be knocked down this year to create a new apartment building
but the Albit will be a lovely landmark building; the first you will see as you enter Saas Fee
. As it is just two minutes from the car park it is great if you are coming for a weekend. The 5* Fereinart has been completely refurbished and is now called the Walliserhof and there is another 5* hotel now; the Capra.
The lift company is now owned by an Austrian and new lifts have been built and more are planned. Although several old hotels have been converted in to apartments and new shops and restaurants have appeared, the essence of the resort that attracted me to it all those years ago has not changed.
It's never easy to please everyone but Saas Fee worked well for us and I am pleased I bought there. A ski property is a good investment in family life and my children would always come on a ski holiday to Saas Fee (particularly if I was paying!). After all those years Saas Fee is still my favourite resort