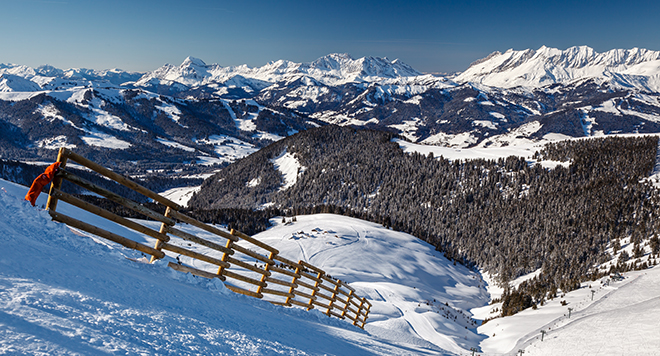 As one of our favourite resorts, we just knew that the enchanting Megeve rightly deserved an article all of its own. Renowned for its medieval charm, glamorous boutiques and atmosphere of sophistication, Megeve is a fairy-tale resort filled with history dating back to the 12th Century.
Whether you're strolling along the cobbled streets, admiring the exceptional views of Mont Blanc on a peaceful ski, or dancing the night away in a jazz bar, there's no doubt that Megeve will leave you feeling mesmerised and eager to plan your return before you even start your journey home!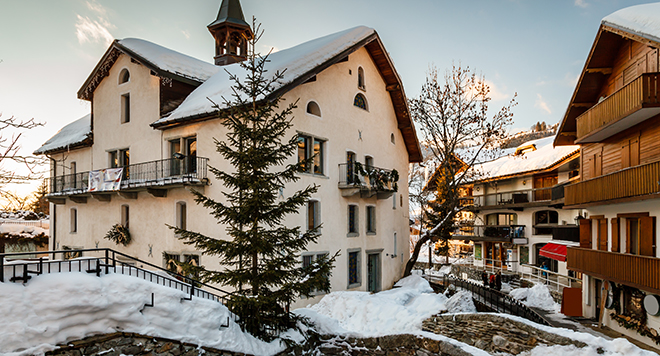 One of Megeve's many enticements is its convenient location; from Geneva airport, in as little as an hour you can be up in the mountains resting by the fire in your chalet - full of old world charm and modern luxury. The famous Chamonix is also just a half an hour's drive away, offering endless sporting activities as well as an Olympic swimming pool nestled in the mountains.
Once in the traffic-free resort of Megeve itself, all you could ever need is within walking distance or even horse-drawn carriage! The village is filled with high-end luxury shops including Hermes and Moncler, as well as countless bars, restaurants and cafes.
As a high-class resort, it comes as no surprise that Megeve is home to some incredible Michelin Star restaurants. One of our personal top places to dine is Le Refuge: positioned on an elevated plateau on the mountain, Le Refuge offers breath-taking views, leaving you in awe whilst you indulge in delicious, authentic French cuisine. From the tartiflette to the fondue, every item on the menu is cooked to an impeccable standard.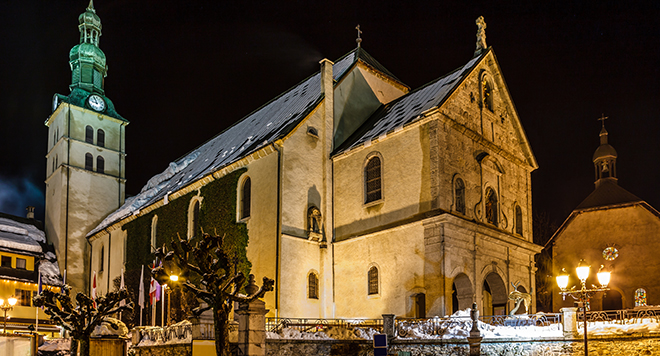 After enjoying the rich array of foods, you'll be keen to get on the slopes and luckily Megeve's slopes do more than impress. The Evasion Mont Blanc provides over 400km of ski area, ensuring that there is always a slope to be explored and a piste to be run. As if that were not enough, the area includes Saint Gervais, Saint Nicolas, Combloux and Les Contamines.
Megeve itself has 325km of varied ski terrain, well- known for spectacular views and stunning wooded runs. The panoramic sights from the red run Epaule, in particular, are an absolute must-see/must-ski! Being an old farm town, Megeve's land is pasture, which means that little snow fall is needed to make the slopes ready to be skied upon. Yet another attraction of skiing in Megeve is the tranquil and peaceful atmosphere. Unlike many popular ski resorts, in Megeve you can avoid the hustle and bustle of the crowds and queues and simply enjoy your ski undisturbed. The serene surroundings give Megeve its own special magical allure.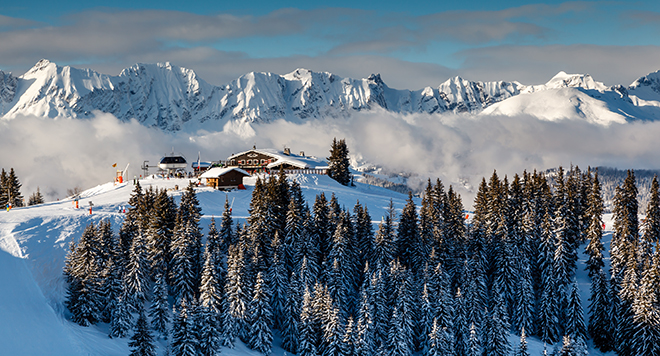 What about when the summer months come around and the ski season is over? Megeve still has plenty to offer! Whether you fancy a gentle hot air balloon ride or an adrenalin-filled paraglide, Megeve has an activity to suit everyone. Just above Megeve, at an altitude of 1320m, lies the oldest golf course in the mountains: Mont d'Arbois. The sights from this height are unmissable, but if golfing isn't for you, why not admire the spectacular views on a helicopter ride, a hike or even a cycle!
Then, for a relaxing wind-down, de-stress in countless high-end spas, wellness centres and 5* hotels unless, of course, you're fortunate enough to have your own chalet where you can enjoy the privacy of your own swimming pool or hammam.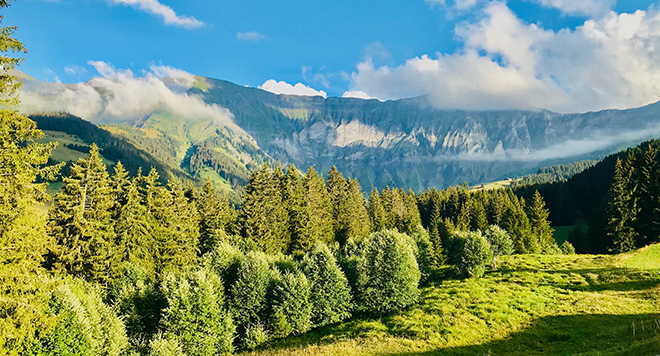 The après scene in Megeve is definitely one to experience; it may not have the same reputation as an après in a busy resort such as Val d'lsere but this most certainly does not mean it is any less enjoyable. Megeve is full of sophisticated bars and clubs and it enjoys a large jazz scene. Les Cinq Rues is an all-time favourite of ours with great live music and melodic jazz which will get anyone up dancing!
Luckily for you, we have some exceptional properties in Megeve on the market, most of which are traditional and authentically Savoyard chalets. For example:
Chalet Félicité
is a spectacular 7 bed property with southern facing views and spa facilities. It is located just 150m from the Chamois ski lift and is located on a plot of land of 439m². With similar exclusive and luxury features, we also have
Chalet Celandine
which is situated in the heart of Megeve.
To see more of our Megeve properties, either
click here
or simply get in touch with us.