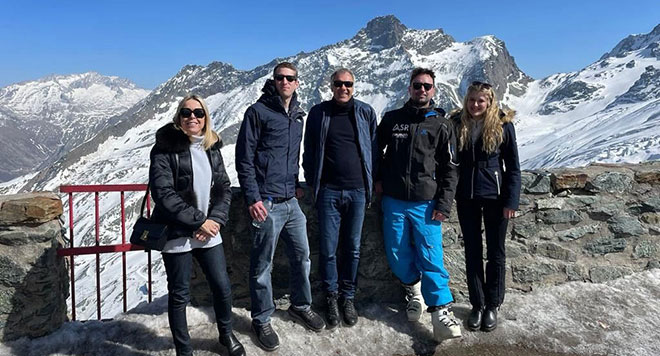 After an eventful and exciting year where we were delighted to be back up in the beautiful mountains, we thought it was time to write a review on this season's successes and trends, as well as our predictions for the year ahead.
It has certainly been an unusual two years due to Covid and past travel restrictions, but thankfully this season marked change and all our wishes to return to the Alps came true. It was a slow but steady progress as week by week we watched the restrictions to travel change, lift and open up. We were able to appreciate the enduring mountains more than ever before, and monumental moments such as the French resorts opening up after months of closure brought about many celebrations and joy.
As travel eased, we noticed our previously Swiss dominated market revert back to being heavily international. We welcomed our clients back into the resorts and were able to show them our properties once again in person. Our sales over Zoom calls switched to sales over a hot chocolate and a ski!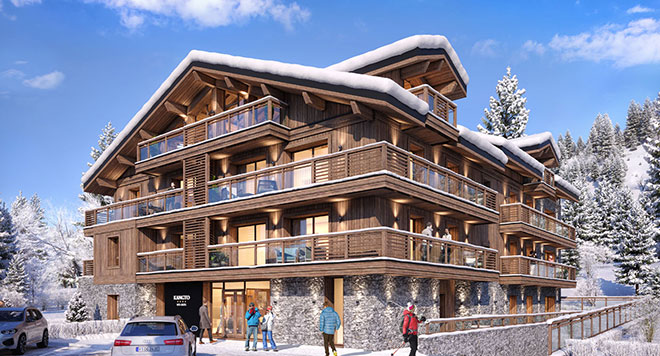 Like everybody else, our team were eager to get back into the mountains as soon as it was possible, and we organised a team tour of the French and Swiss Alps – 7 resorts in 5 days! It was wonderful to see the lifts open and the pistes busy. The resorts were making up for lost time and seemed even busier than before. Having spent months able only to reminisce whilst staring at old photos we were seeing the mountains as if for the first time. The timelessness of the Alps had not changed, but our perspectives and gratitude had.
The season of 2021/22 marked a new beginning in the mountains, and our increase in new developments and properties emphasised this. This season Les Gets has had a property boom with several new projects coming on the market such as:
Nagano
,
Lumina
,
Kangto
,
Boule de Neige
and
Les Chalets Papillon
, just to name a few! The range of bedrooms, prices, and facilities in these newbuild properties means that there is an apartment/chalet for everyone in the charming resort.
When we explored Megeve, it was noticeable to see how the popularity of the quaint and enchanting resort had grown. The restaurants and bars were busy and the live music throughout the resort brought back a familiar atmosphere which we had missed since pre-Covid. The Savoyard chalets of Megeve are traditional, charming and often have large surface areas as well as spa facilities.
Chalet Felicite
and
Chalet Celandine
are just two examples of these properties which have seen an increase in popularity.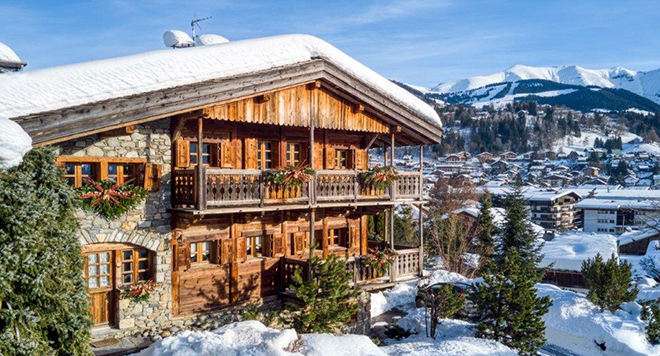 Our key market trends throughout the season showed that there was particular interest in Saas-Fee and Wengen as well as the re-kindling of the French Alps. Saas-Fee is always an extremely popular resort of ours and demand has remained high despite the lack of travel. We were able to organise some successful client ski weekends at the start of the year which enabled us to meet clients and take them skiing as well as give a property tour. The
Haus Astoria
apartments sold very quickly this season and had a large amount of interest. We currently have over 20 properties listed in Saas-Fee with more exciting developments on the horizon.
Unsurprisingly the beautiful Wengen had some highly sought-after properties. Our Wengen properties were getting bought almost immediately after being put on the market. This trend still remains very much apparent, so if you have your eyes on a property here, it's best to get in touch as soon as possible!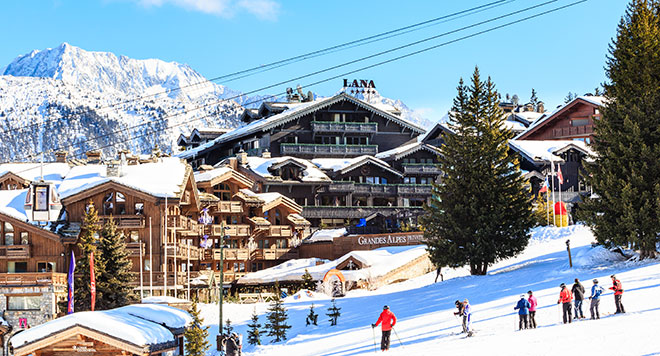 With a similar demand and interest, the
Guerneres
chalets in Grimentz sell as soon as they are listed and the last of the chalets has already been reserved. The interest lies in not only the beauty of the properties and their location, but in the exceptional hotel services, extensive wellness facilities and the rental management. Clients are seeing more and more benfits in renting their proeprties out, which is good timing as almost all new-build properties in Switzerland will now come with a rental obligation. Other examples of properties with rental management are
The Grand,
Nordic
and
Residence du Glacier
.
The excitement and success from this year's ski season is only going to increase as we go into the next one. We have new developments soon to be listed as well as some exciting projects already on the market. Courchevel 1650 is becoming more popular with the news of two remarkable, new developments of apartments, suites and penthouses on the market:
Sundance Lodge
and
Steamboat Lodge
. They will have 5* hotel services, exquisite restaurants and spas. As well as having easy access to the night lift taking you up to the prestigious 1850 or down to the charming Le Praz, these new-build developments are just moments away from Aquamotion. After having a tour of these developments in Courchevel quite recently, we are thrilled to return soon and watch the progression of the projects.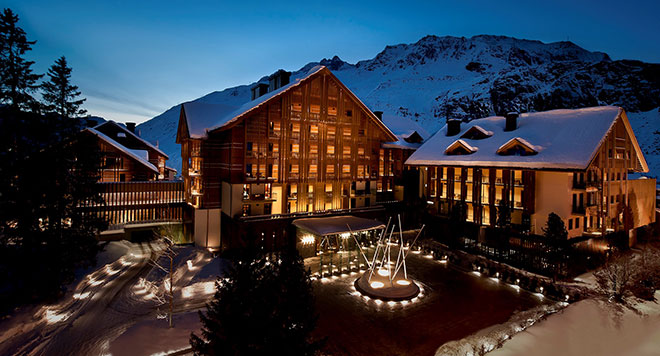 Andermatt is definitely another place to watch next season as the whole resort has gone through a tremendous transformation. Over 1.2 billion CHF has been invested into the resort, and you can absolutely tell! Two of our new developments of luxury apartments in Andermatt are
Pazola
and
Mira
, and we have more projects and opportunities in the pipeline. We will be investing much of our time there next season, so let us know if you also plan to visit!
We are finally in a time where travelling by plane is almost as easy as booking a train, so our international city visits are back on and will be held frequently. Fortunately, Simon was still able to hold some of his European city visits last season as well as some in Dubai to discuss property searches and/or the selling market. Next season, however, we intend to open up more of our global city visits, so if you would like to have a meeting, just name a continent and Simon will be there!
Alternatively, get in touch
here
, if you would like to email us, arrange a phone call or organise a property viewing.