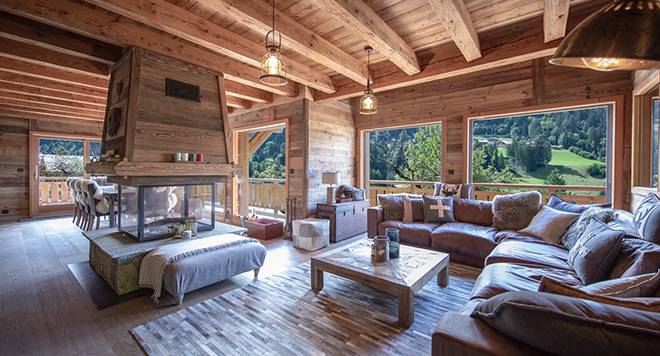 Morzine is known throughout the world as one of France's best ski resorts; the incredible setting, attractions and facilities make it easy to understand why. The vast accessible ski terrain, the countless gastronomical delights and the lively après scene entice people not only to ski there but also to buy property so they can enjoy Morzine whenever they desire.

The high popularity of the resort has meant that demand has often been greater than the supply, but luckily this season many excellent properties have come onto the market. We currently have some spectacular renovations as well as beautifully classic re-sale chalets and apartments.
Before delving into the exciting properties recently listed and those soon to be on the market, we thought we would explore the other attractions of
Morzine
.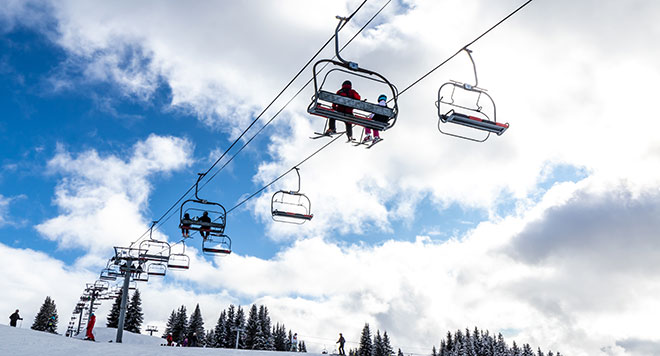 The initial appeal of
Morzine
is its location just over an hour away from Geneva airport which makes for easy arrival and departure. From the moment you step off the plane or train the rest of your trip is hassle-free enjoyment without any travel worries.
As well as the close proximity to the airport,
Morzine
enjoys a prime and well-connected spot, nestled within the Alps. It is one of the twelve resorts that make up the incredible Portes du Soleil area which offers over 650km of pistes to discover and many villages to visit. If you are brave enough, you can head over to La Chavanette in Avoriaz, and ski the 'Swiss Wall' taking you from France into Switzerland.
As one of the largest ski areas in the world, the grand variety of slopes provided caters to all abilities and ages. Whether you're wanting a scenic and peaceful tree-lined run or you're up for a daring off-piste ski in the powder, there is always a lift taking you up to your own idea of a skier's paradise. Morzine has mostly intermediate runs but as a family-friendly resort, it also boasts many ski schools for beginners and children. For a more advanced and adventurous ski, head up to Pointe de Nyon at 2019m or Chamossière.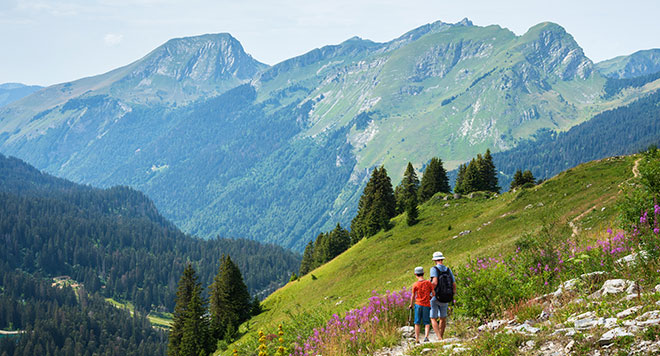 Although
Morzine
is a ski resort, the atmosphere feels more like that of a town. Unlike its neighbouring resort Avoriaz which was purpose built, Morzine has a rich history as a market town that stretches back over a thousand years. There is always an activity to enjoy, a cuisine to indulge in, a bar for an après or two and plenty of shops for everyday and luxury needs.
Thriving in both summer and winter, Morzine ensures that you will get maximum value out of your property. The summer months, in fact, are just as popular as the winter season. From a gentle swim to a white-water rafting adventure, the crystal blue lakes provide you with a wide range of opportunities to get in or on the water. Sports enthusiasts can also enjoy the Olympic size swimming pool, countless mountain biking competitions, over 391 different cycling routes and even opportunities to paraglide.
It is not just the outstanding array of summer sports that has made Morzine famous but also the majestic views, scenery, and unspoilt natural surroundings. The fresh Alpine air and the colourful meadows will leave you feeling truly refreshed as you stroll around the village and mountains.
If the thought of fondue and raclette is at the forefront of your mind when in the Alps then Morzine is the place to be. Le Clin D'Oeil is a popular choice with exquisite delicacies and hearty mountain food. The pleasing menu and charming atmosphere within the traditional Savoyard building has both locals and visitors returning regularly to this family-run favourite. Be sure to try the Magret de Canard from the menu! Another restaurant not to miss is the wonderful La Chaudanne. Full of delectable dishes, the sophisticated restaurant is one to include on your list of fine dining. Before starting your meal enjoy an aperitif in the wine bar below.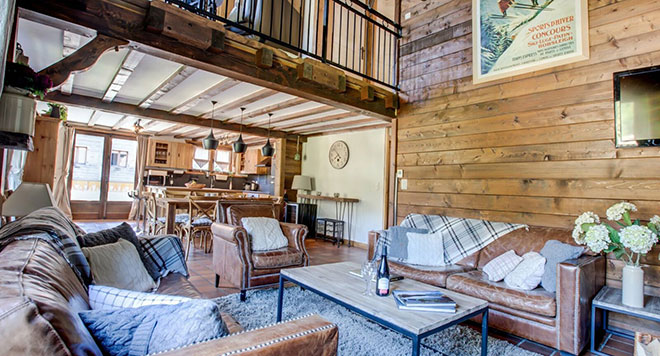 What better way to end an action-packed or chilled and relaxed day in Morzine than to return to your own chalet? We have recently had a rise in 5 to 6 bed chalets on the market, each with sought-after locations and extraordinary views.
Chalet Maelle
is a spectacular 6 bed chalet with spa facilities, open-plan living areas, traditional yet modern interiors and its own independent apartment. With a free shuttle bus ride away from the slopes, this chalet ticks every box and has a high demand.
For a ski in, ski out property,
Chalet Capucine
could be the one for you. Set on three levels the spacious chalet is flooded with natural light and has a large floor area of 180m². Radiating French charm, the chalet comes with 5 double bedrooms and a private sauna.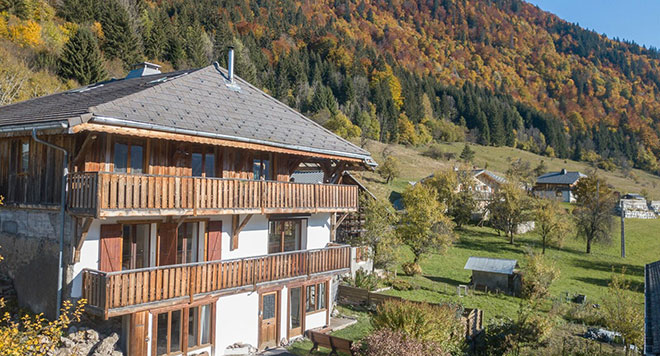 A five-minute drive away from Morzine, in a more tranquil location in Essert La Pierre we have a 2 bed apartment for just 395,000 Euros.
Clemence
benefits from a garden displaying majestic views of the mountains and its idyllic setting. The open layout and airy feel give a calming sense of presence.
For skiing, walking and the après scene, nothing comes close to matching Morzine. To take a look at the other remarkable properties in Morzine, click here.