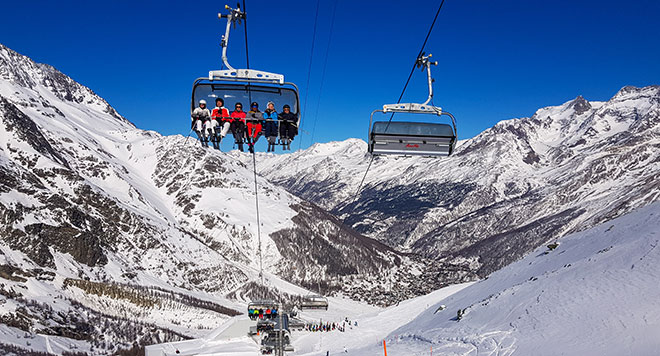 With a steady snowfall across the Alps blessing the new year, we already know that this season is going to be one of the best yet. Covid is a distant memory, travel is completely normal and we're more than ready to explore the new excitements that this season has to offer. Across the Swiss, French and Austrian Alps there is an abundance of thrilling updates such as new lifts on the horizon, many new ski runs, restaurants and activities to enjoy. There is also an increased focus on sustainability for 2023 as resorts find new ways to preserve and care for the environment.
Lifts and Runs
In Switzerland,
Saas Fee
has a lot to look forward to as the lift system is going to be transformed thanks to some ambitious and exciting improvements. Work to dismantle the Längfluh lift and extend the Spielboden cable car is already underway and should be finished by the summer of 2025. In 2027, the Längfluh chairlift will also be replaced and modernised. Most exciting of all, a skywalk is going to be built in Längfluh to ensure that the majestic, panoramic views can be admired by all.
The Hannig cable car is being replaced by a brand new lift on the existing line and there are also plans in place to make the Feekopf mountain more accessible with a new cable car to transport you there from Mittelallanin.
Saas Fee
is also going to see the replacement of the underground Metro-Alpin wagons which is going to reduce journey times and increase capacity and efficiency. Finally, this season welcomed artificial snow on Piste 6 meaning that in the future it will remain open for a longer time each season.
Elsewhere in the Swiss Alps, Les 4 Vallees saw the opening of the Moay Pasay high-speed chair lift. This lift has a large capacity of 2000 people per hour and a length of 1485 metres. Fewer queues will mean visitors get to the top more quickly.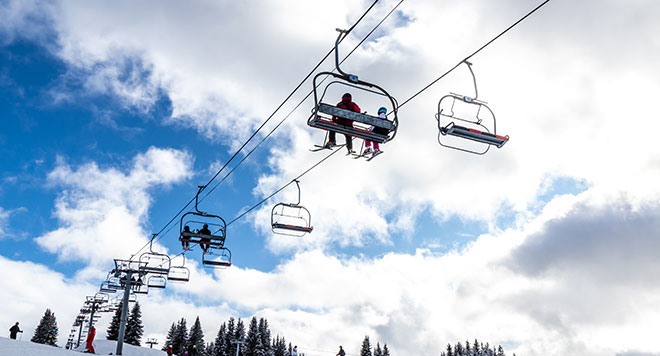 France has not fallen behind in improving its ski facilities. In the Portes du Soleil region the new Conche high speed chair lift has opened, providing a short transit time of just over 4 minutes.
Alpe d'Huez
has added an extension of four brand new lifts and
Tignes
welcomed the new Aiguille Rouge high-speed chairlift which carries 6 people per lift.
Les Trois Vallees has seen an expansion in ski runs this season with resorts such as
Meribel
, Les Menuires and
Val Thorens
opening up new parts of their pistes. Many courageous skiers are eager to try out the latest IBEX black slope in Meribel with an astounding 300 metre vertical drop. For those less daring or new to the slopes, Les Menuires has opened a new green piste just for beginners.
Val Thorens
has a wonderful new attraction in the Piste de l'Espace space-themed run which has entranced children and adults alike as their ski paths orbit the planets and take them into a new dimension. Another new fun-run in Val Thorens is the Spatial Expérience which has a number of entertaining obstacles to get around whilst completing the run.
If you're heading to Austria for the season, be sure to try out the latest Run of Fame in
St. Anton
. The 85-kilometre circuit runs through the whole Ski Arlberg skiing area.
Restaurants
The apres-ski food scene across the Alps has enjoyed several welcome developments this year. In December, the extraordinary U-Yama Sushi restaurant opened in the W Hotel in
Verbier
. U-Yama offers the most exquisite fine dining paired with an atmosphere to match. What's more, the eminent chef himself is often found talking to the guests and sharing his profound culinary knowledge.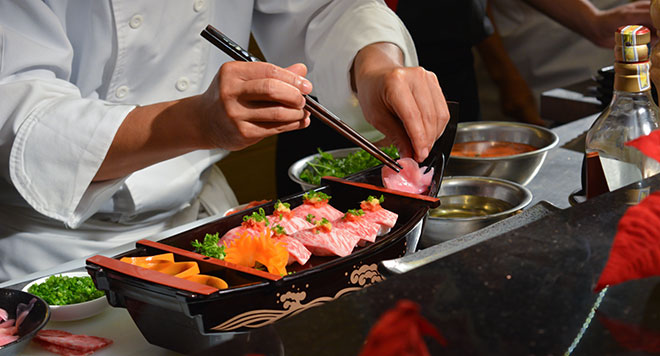 Courchevel
opened several new restaurants this season which have delighted hungry skiers. Aïnata is a new Lebanese restaurant which pleasingly unites food of the sea and mountains and serves the most delectable dishes. The chefs Alan Geeam, Sébastien Vauxion and Pieter Riedijk work culinary magic in this superb addition to Courchevel restaurants.
In response to ever-increasing success and demand in
Megeve
and St. Moritz, Le Café has finally opened up in Courchevel 1850. Le Café du Grand Hotel is one of the most classic and renowned brasseries in France and provides not only heart-warming cuisine, but also a distinct and joyful ambience. You will find it hard to tear yourself away from the friendly staff, elegant interiors and evening piano-bar.
The opening of Le Piaf in
Val D'Isere
this season has brought great excitement. Many are already familiar with this Parisienne favourite, and it is justly the talk of the town. Le Piaf is the life and soul of the party providing a tremendous array of French delights. Eat, drink and sing until the early hours of the morning in Le Piaf.
Sustainability
The 2022/23 season has seen a rise in environmental awareness and activity in making each resort as sustainable as possible, with France aiming to get carbon neutrality in the Alps by the year 2037. Here are the latest updates on sustainability in the mountains: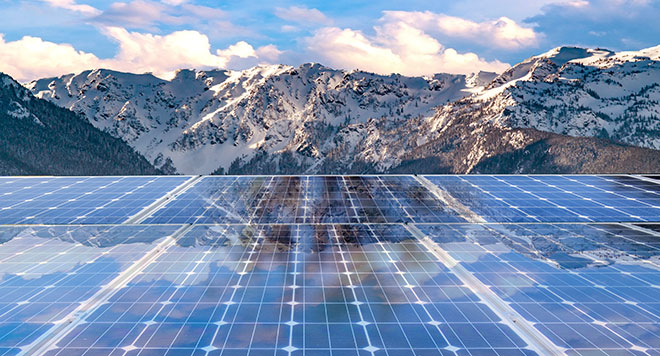 In the Swiss Alps,
Saas Fee
is on its way to becoming the first 'fine-dust-free' village in the whole of the Alps across Switzerland, France and Austria. To achieve this, Saas Fee has built over 250 wood furnaces which will filter out dust and reduce emissions by an astounding 95%.
Zermatt
is also getting praise for resurfacing its roads by repurposing plastic waste.
Over in Les Trois Vallees, resorts are focusing on the use of solar panels to reduce carbon emission. Courchevel has installed 450 solar panels at the top of the Ariondaz gondola which now produce enough energy to operate the lift. Meribel has built a solar panel station by the Saulire Express gondola which has greatly improved the sustainability of the resort.
Les Menuires and
St. Martin de Belleville
have replaced 30 snow cannons with newer models which use seven times less air. This has hugely reduced their electrcity consumption.
The 2023 season has already seen a vast amount of great new updates and we're even more excited to see what else the Alps have in store. In the meantime, fly through the peaks on one of the latest lifts before racing down a new slope and heading into your favourite restaurant – all while knowing that the as the mountain caps get whiter, the resorts get greener.