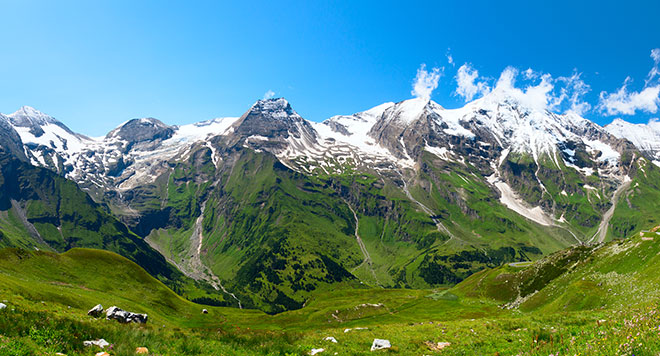 Embrace an extraordinary summer getaway in the Austrian Alps as we reveal our top 5 ski resorts to visit during the warmer months. From the legendary slopes of Kitzbuhel to the vibrant allure of Solden; from the picturesque charm of Zell am See to the family-friendly haven of Serfaus and the rejuvenating Bad Gastein, these resorts promise an unforgettable alpine adventure like no other.
Kitzbuhel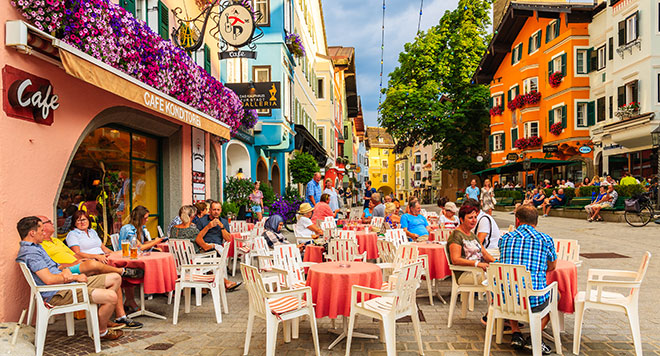 Perhaps one of the more well-known resorts, and rightly so, is Kitzbuhel. Immerse yourself in the Alpine charm with this captivating dual season resort that blends picturesque landscapes with vibrant cultural experiences. If Wimbledon left you wanting more tennis, then why not head to Kitzbuhel for the ATP World Tour in Gamsstadt from the 29th July – 5th August?
Whether it's exhilarating mountain biking adventures on thrilling terrains or leisurely strolls to charming cafes, Kitzbuhel promises an extraordinary experience for summer explorers seeking the perfect mix of adventure and culture. Indulge in upscale shopping and savour exquisite dining, all while basking in the warm, summer sun. With a range of activities, including golfing, horse riding, and exploring historic sites, Kitzbuhel offers an unforgettable Alpine summer as well as of all sorts of festivals and events which celebrate the region's rich heritage.
Zell am See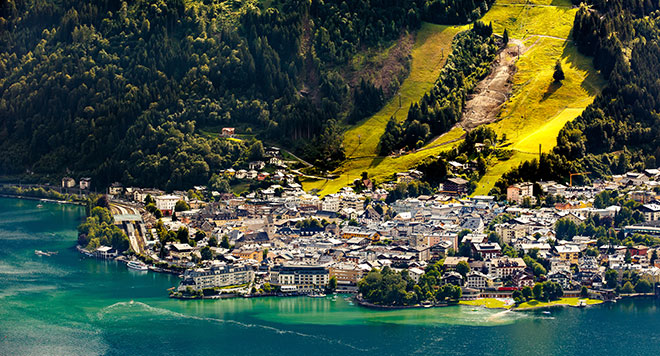 Known for its enchanting landscape and the shimmering waters of Lake Zell, Zell am See is the perfect resort for those seeking a blissful and beautiful summer location. Enjoy some leisurely paddleboarding on the tranquil lake or embark on scenic boat rides to explore hidden gems of the idyllic surroundings. Additionally, the thrilling trails of Schmittenhöhe Mountain beckon adventure seekers to uncover fun challenges and magnificent panoramas. For a dose of culture, promenade through the charming streets lined with boutiques, cafes and art galleries. From gentle lakeside walks to adrenaline-pumping outdoor adventures, Zell am See offers an array of activities to suit every preference.
Solden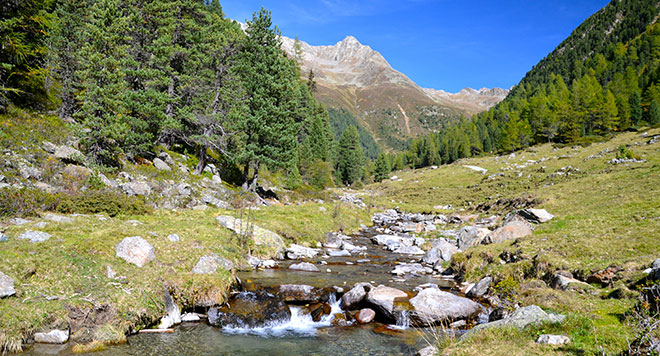 Another favourite of ours is the wonderland of Solden. With awe-inspiring glaciers and majestic panoramic views, Solden's beauty will leave you feeling refreshed this summer. Solden is the perfect place for outdoor enthusiasts with its exhilarating activities such as rock climbing and canyoning, and many other pursuits offering an adrenaline-packed encounter with extreme nature.
For cycling lovers, this summer, Solden offers the enticing opportunity to participate in the Ötztaler Cycle Marathon, covering an astounding 238km at an altitude of 5500 metres!
All this outdoor activity will surely work up an appetite and Solden's culinary scene will cater for the hungriest visitor. Indulge yourself by exploring its delightful Tyrolean cuisine as you relax after an action-packed day. With its unmatched natural beauty and wide range of exhilarating experiences, Solden promises an extraordinary summer that will leave you longing to return.
Serfaus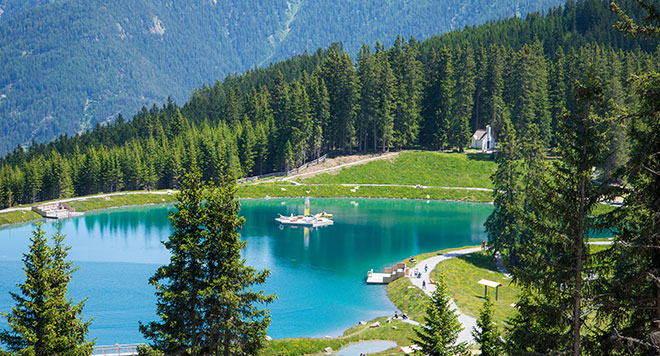 Our top pick for families and adventurers alike is Serfaus - a summer paradise where fun-filled activities and relaxing moments intertwine. An array of child-friendly experiences, including theme parks and hikes make it an ideal destination for families. Adrenaline seekers will enjoy paragliding adventures as they soar above the majestic mountains and witness unique views of the alpine haven. The charming village ambience of Serfaus, with its traditional Austrian charm, adds to the allure of this summer retreat. From family-friendly attractions to thrilling outdoor pursuits, Serfaus offers a diverse range of activities to ensure a memorable time amidst stunning Alpine scenery.
Bad Gastein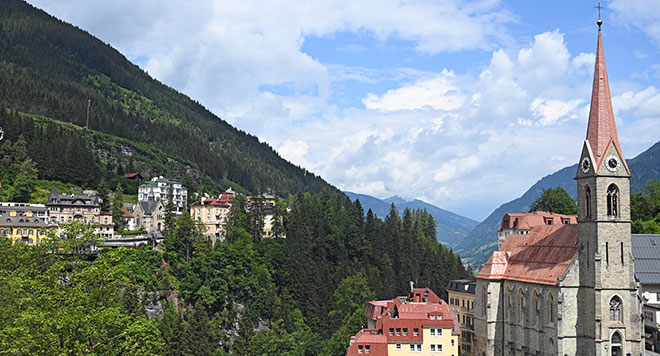 Lastly but certainly not least is the stunning Bad Gastein, known for its thermal spas and rejuvenating hot springs. This resort provides a distinct summer alpine experience, where relaxation and wellness take centre stage in the midst of nature's beauty. Wander through the lush Gasteinertal valley, encountering serene meadows and cascading waterfalls which offer a tranquil escape to those seeking a peaceful summer. Take a step back to a more elegant age as you explore the charming Belle Epoque streets and delightful cafes of this lovely resort. With an array of natural attractions and wellness experiences, Bad Gastein is the ultimate destination for a refreshing summer getaway.
We are delighted to have had an influx of extraordinary Austrian properties onto the market. From wonderful and traditional resale chalets, to newbuild and hotel-like penthouse apartments, we have plenty of options. If you would like to arrange a call/viewing, or for more expert advice on the Alps, please don't hesitate to get in touch.