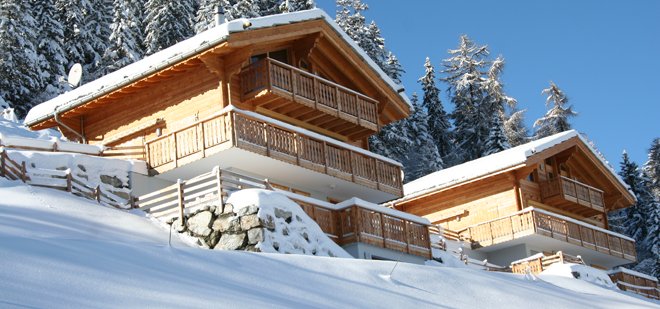 Switzerland, an idyllic land of lakes, mountains, streams and snow, is a dream retreat for people from all over the world. Charming, high altitude villages, vast ski areas, a stable currency and easy international access make Switzerland a great place for second home buyers too.
However, the second home boom is now coming to an end as no new second homes will be built.

The Weber Law
In March 2012, the Swiss population voted by referendum to accept a popular initiative which sought to restrict the construction of new second homes in communes that had more than 20% of accommodation as holiday homes. Spearheaded by The Franz Weber Foundation and Helvetia Nostra, the Lex Weber (or Weber Law) threatens to bring an end to second home construction in Swiss ski resorts.
Entering into force on 1st January 2013, the impact of this initiative has been total - no new building permits have been granted as almost all ski resorts had already passed the 20% limit.
As an additional kick in the teeth for developers, almost 2,000 building permits granted between March 2012, when the referendum took place, and 1st January 2013, when the initiative came into force, which were previously thought to be valid, were retrospectively blocked in 2013.

2017: Last Chance Saloon
As these laws are several years old you may be wondering why we felt compelled to write this article now. The very simple reason is that these old building permits are running out and this really is the last chance to buy a new-build second home in Switzerland.
Building permits in Switzerland are valid for 3 years with the possibility to extend for another 2 years. Therefore, as we move into March 2017, which is 5 years since the referendum, we are now reaching the crunch point. Developers have to start construction now or risk losing their permit and many of our clients seem to be realising this.
The new-build projects we have available now will be the last opportunity to buy a second home status property which might explain why we have had more interest and more sales in Switzerland than anywhere else this season.
It will still be possible to buy a new property in Switzerland in future but only in larger projects which have hotel type facilities and you will be obliged to rent your property when you are not using it yourself. So if you are looking to buy a simple, second home property which has no rental obligation then you need move fast as this is the last chance to buy off-plan or have a chalet built to order.
What's more, the simple law of supply and demand tells us that, as no new second home building permits will be authorised, the prices for these properties will increase over time.

6 of the best:
You may think that all the best properties were snapped up when the law changed but luckily a few developers have snuck through in recent months and started construction to preserve their building permits. So here are the best new developments we think are really worth contemplating:

1. Flocons de Neige, Grimentz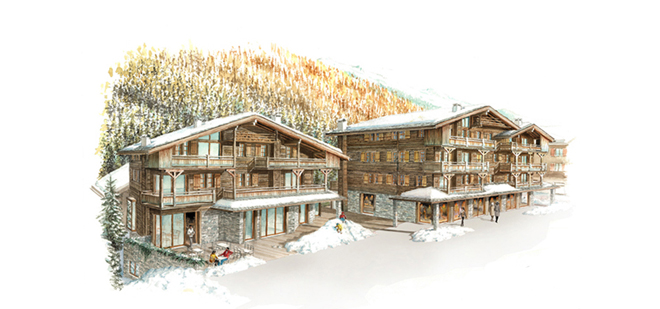 This is the most recent new development we are marketing and it maybe one of the last.
Grimentz has seen a significant rise in interest over the last few months due mostly to its extensive snow sure slopes. The resort itself is the epitome of a traditional Swiss village which oozes charm from every corner.
Clients often have the same wish lists - within 2 hours from Geneva, snow sure and ski-in ski-out. Flocons de Neige ticks all those boxes so that makes it, in our opinion, the best new-build property currently in the Alps.
Built in a style befitting the resort, located in the centre of this pretty village and offering it's own spa and wellness facilities, this is a winner.

2. Pied des Pistes, Les Collons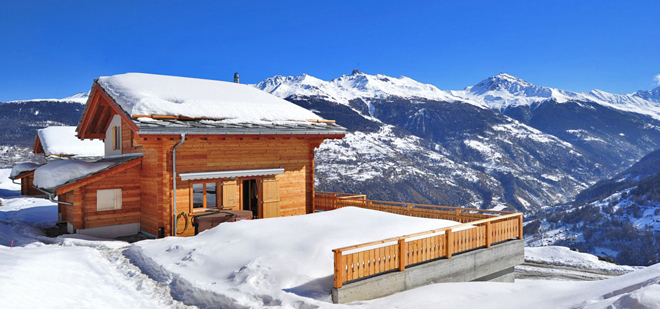 Some clients dream of having a detached chalet where you can sit out on the terrace and enjoy a glass of wine after skiing and soak up the fabulous view but if new-build apartments are becoming rare, then new-build chalets are even harder to find.
There still some plots left in the Pied des Pistes development where you could have your own dream chalet built to order. The developer will happily alter both the design and materials to suit your desires/requirements to make your own personalised getaway.
Better still, it is much more affordable than you may think. We can't think of anywhere where you can buy a detached chalet with access to this much piste at this price. For around 1m CHF you can buy a new 3 or 4 bedroom chalet with direct access on skis to 400km of slopes in the huge Verbier ski area.

3. Les Mayens, Veysonnaz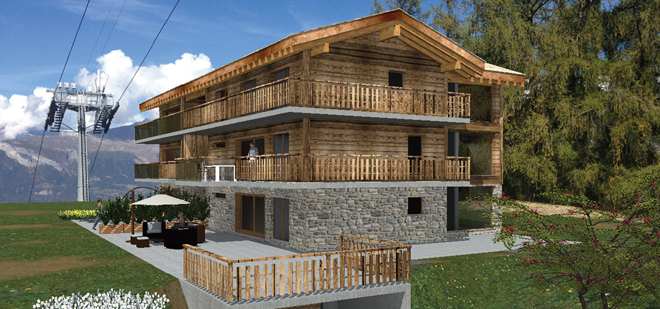 Another second home development that ticks all the boxes. Les Mayens is perched above the family resort of Veysonnaz, right on the slopes that also connect up with Verbier.
Mayens also has a couple of aces up its sleeve. It's North-West facing aspect means warm sun filled afternoons while the views across the Rhone valley are nothing less than spectacular.
Sion airport is just 20 minutes from Veysonnaz so you can take off from Heathrow and be in your apartment within 2 hours - the fastest transfer in the Alps. Next ski season the service will be extended and new flights will start from six UK airports.

4. Chalet Juno, Verbier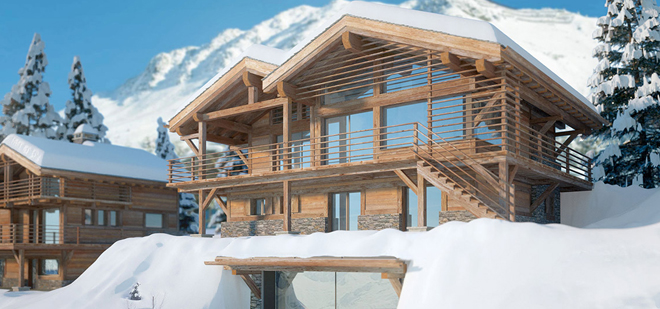 If you are looking for the best the Alps has to offer, then we have it.
Chalet Juno is the last chance for a foreigner to buy a brand new chalet in Verbier with second home status. This high quality chalet will even have it's own private wellness area with an indoor swimming pool. Such luxury will not come cheap but if you have the budget and you want perfection then this chalet will be finished to the buyer's requirements and taste.

5. Chalet Wald, Saas Fee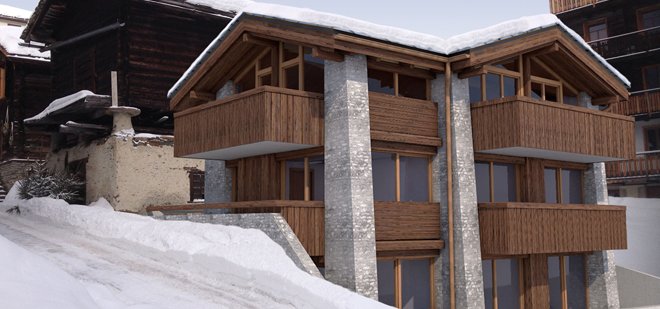 If your budget doesn't stretch to Verbier, then you could snap up this last new-build chalet in the pretty glacier resort of Saas Fee for a fraction of the price. Saas Fee is another resort that has attracted a lot of interest this season. A new lift opened and there are plans to build more. The resort is snow sure skiing and there is even summer skiing on the glaciers. All the international teams train there - including the Austrians!
Saas Fee is also just an hour away from Zermatt which is, in my opinion, the best resort in the world. Foreigners are not permitted to buy in Zermatt but from Saas Fee you can happily spend the day enjoying this spectacular resort, then head home in the evening. Chalet Wald is to be built by a local architect and will incorporate both a brand new chalet and a traditional Alpine barn.

6. Les Chardons, Crans Montana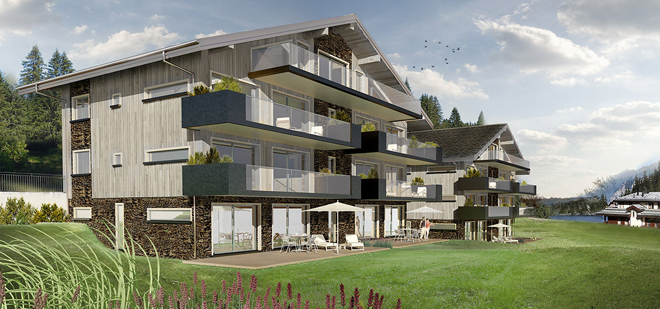 Crans Montana is another resort currently receiving huge amounts of investment. If I were looking to buy a second home where I would live for some months in both winter and summer I would start my search in Crans Montana. This sunny resort has some up market shops, a stunning golf course which hosts the European Masters every year, an equestrian centre, and even a beach in summer.
Les Chardons is one of our best selling properties in Crans as it is a ski in, ski out and just five minutes to walk to the centre of the resort to buy your croissants in the morning. Just one of the remaining apartments has second home status and is available for foreigners and we expect it to be sold before the end of the ski season.
This highlights the fact that there is a diminishing supply of second home properties for foreigners in Switzerland and illustrates the problems Weber are creating.

So, for the moment anyway, there is still enough new property out there to satisfy the majority of buyers and investors. However as time goes on and Weber tightens it's grip, such opportunities are going to become almost impossible to find as no new properties with second home status will be built.