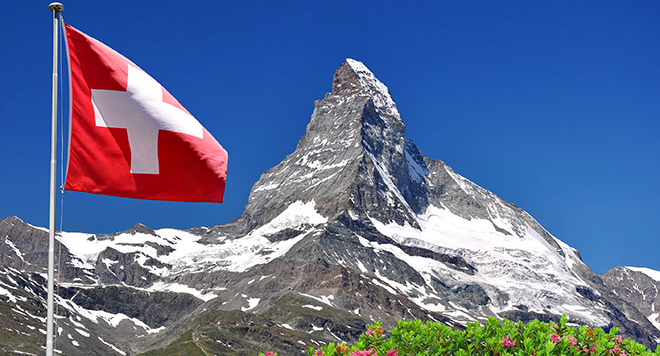 In recent years there has undoubtedly been a huge surge in demand for those wanting to invest in properties in the Swiss Alps. Buyers worldwide have been flocking to buy properties which allow them to work from home in picturesque locations.

This demand has naturally led to a significant increase in property prices, in fact the steepest rise in over a decade, with prices in many resorts up by more than 10% according to UBS' recent report.
The most expensive Swiss resorts
The most expensive Swiss resorts are generally St Moritz, Gstaad, Verbier and Zermatt. Although these certainly are exceptional resorts with charming properties, the exclusivity of some of them can make it difficult-to-impossible for non-Swiss residents to purchase a property; and the price can also be a barrier. Even if you are Swiss, the current shortage of properties may also make you want to broaden your search.

Therefore, to help you find your dream property, we've reviewed various reports for you and compiled a list of our top choices of ski resorts, taking into account property affordability, ski quality, and surroundings.
1. Why should I invest in Saas-Fee?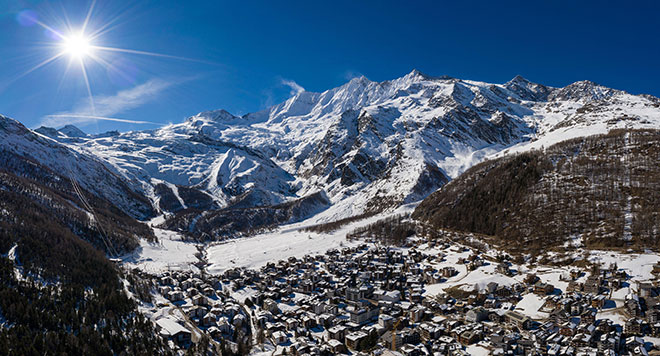 For property value, ski quality and scenery, Saas-Fee soars to the top of the list. With a perfect mixture of quaint chalets, hotel renovations and brand-new properties (the last to be developed due to the Weber Law), Saas-Fee is not lacking in variety. The average price range per m² is between CHF 8000 to CHF 12,000, which is considerably less than the average price per m² of CHF 19,500 in St Moritz. The value for money is excellent, as are the impressive properties which can be viewed here.

Saas-Fee is surrounded by majestic peaks and glaciers and skiing can be enjoyed any month of the year. The peak altitude is an astonishing 3500m, whilst the resort itself is still very high at an impressive 1800m. The snow surety, year-round skiing and the dramatic scenery mark Saas-Fee with top points.

Saas-Fee is also an ideal alternative to Zermatt. If you are not able to buy in Zermatt due to the specific rules and criteria or your budget, why not drive over in less than an hour and spend the day in Zermatt.
2. Buying property in Villars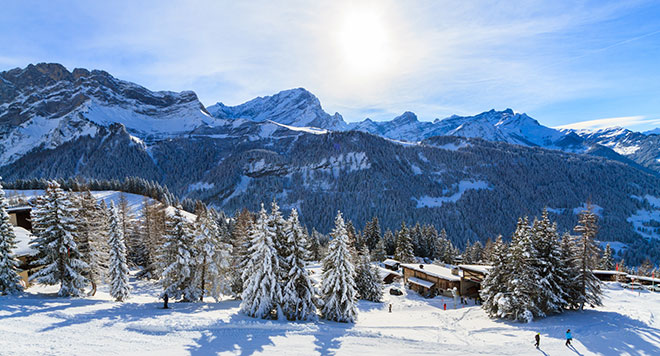 In second place we have the family-friendly and sunny resort of Villars. In common with all Swiss resorts, Villars has had an increase in the average property price since 2021. Although some resorts, such as Klosters, have seen a dramatic 14.4% average price increase in the last year, Villars' average price increased by just 2.8 %. Villars' average chalet price per m² is CHF 9,930 and the properties tend to be stunning re-sales which more often than not are available to foreign buyers.

The village is over 100 years old with many beautiful residences and has a classic, magical Alpine feel. The chalets and apartments successfully combine modernity with tradition and radiate Swiss charm. Another added benefit is the proximity to the slopes. Many properties in Villars are ski in, ski out, meaning that 225km of pistes are right at your door.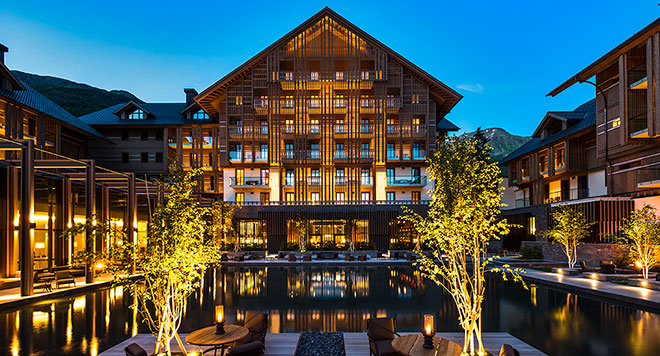 Andermatt is another of our Swiss resorts which has been climbing up the ladder of demand since Covid. The future market trends predict that Andermatt properties will soar in price in the next few years. This is due to a 2 billion dollar investment and the remarkable properties on the horizon. The Chedi Residences and Pazola are just two of the many prestigious properties on the market.

Therefore, the current average apartment price of CHF 13,431 per m² represents outstanding value for money. Our properties are selling fast in Andermatt as more people are discovering the excellent investment potential and current affordability.

The existing rules and regulations of buying property in Andermatt make the resort particularly appealing. Unlike any other resort in the Swiss Alps, properties in Andermatt can be purchased in the name of a company. Alongside this, most properties are available to foreign buyers, with some even being exempt from the Weber Law until 2040.
What makes the Jungfrau Region so popular?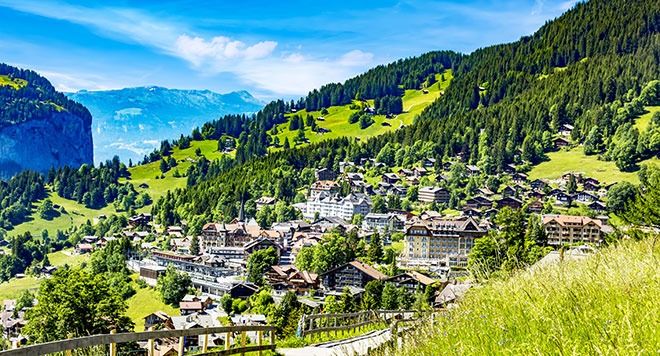 Coming in at a close fourth is the Jungfrau region, in particular the Swiss resorts of Grindelwald and Wengen. Although the price per m² is relatively high for Grindelwald at around CHF 11,803, and may require a steeper budget like other prestigious resorts such as Verbier, the value is still fantastic. The price is a reflection on both the high demand for properties in recent years and the fact that non-Swiss residents will find it much easier to buy a property here owing to the lack of restrictions.

Wengen benefits from the same advantages as Grindelwald, for example allowing foreign buyers to purchase property, but has a slightly lower price per m² of CHF 9,095. The only restriction in Wengen to non-Swiss residents is the sale of detached chalets, however this is made up for in the wide range of exquisite re-sale apartments. Properties in Wengen are usually so popular that they sell very quickly, so if you have an eye on a property here, it's best to act fast.

One of the oldest ski regions in Switzerland, it comes as no surprise that the scenery in Jungfrau is mesmerising. The villages exude tradition, beauty and charm from both the properties and surrounding nature. The striking mountains, village history and stunning properties have made this region rise in popularity over the last year.
5. Why you should buy property in Grimentz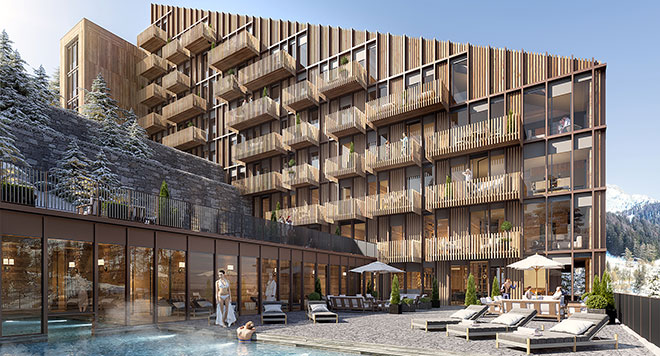 With an average chalet price of CHF 10,700 per m², Grimentz saw an increase of 6.8 % in property prices in the last year. This makes the resort score highly on our affordability scale in comparison with other resorts. With the remarkable array of properties on offer, we expected that the property prices in Grimentz would rise, however the value-for-money still remains extremely high despite this.

The resort is known globally for its chocolate-box architecture and captivating properties. Wherever you are in the resort you will enjoy stunning views of both the surrounding landscape and the typical wooden houses and their traditional barns. Dating back to the 15th Century, Grimentz offers a unique and enchanting atmosphere fascinating all that visit.

However, it is not just the quintessential Swiss chalets which have exceptional value, but also the new build properties. Grimentz currently has some impressive new apartments on the market such as the popular Guerneres project. Coming in three phases, this development provides you with all you could ever dream of wanting. With ski in, ski out access, a concierge, swimming pool, spa, top quality features and fittings and full rental management services, you are getting far more than your money's worth!

For more detailed advice, or a general chat about the Alpine market, click here.