In recent years, Sion has become rather a footnote on the way to Verbier or Zermatt. The recent announcement that the airport will be seeing commercial flights once more has given it something of a shot in the arm though, and the test during February of SwissAir flights between London and Sion represented a huge opportunity for those looking at investing in the Valais.
Now, we hear reports that a new airline, dedicated to winter snowsports, will be launched in December this year. Named PowdAir, the airline will offer direct flights into Sion from six UK airports, as well as Rotterdam and Brussels. The service will run five days a week, from Thursday to Monday, and seats will cost between £99 and £150 one-way with ski carriage.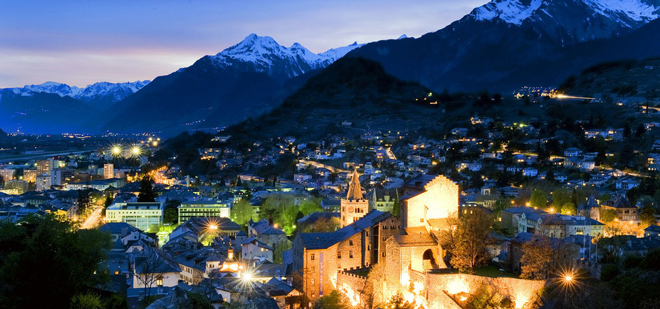 Let's face it, swapping the three hour transfer from Geneva to Zermatt to one that only lasts an hour and fifteen minutes will make all the difference for many potential buyers. Whatever SwissAir decision is on whether or not to carry on their London-Sion flights, the news that Sion airport is open for business can only be positive for local community and skiers alike.
Alongside announcements of the new flights intended to fly in and out of Sion, the Swiss Olympic committee's executive board has voted to back Sion's bid to host the 2026 Winter Olympics. Swiss Olympic, Switzerland's organisation for the Olympic Games, is supporting the bid because of its use of existing infrastructure to keep costs down and maintain a manageable 'human size' Winter Olympic Games.
There are still some hurdles to overcome before Sion officially gets to host the 2026 Winter Olympics, but with the imminent departure of the Swiss Air Force from Sion airport, the reintroduction of commercial flights and the possibility of a successful Olympic bid are positive signs for the town.
The battle for the 2026 Winter Olympics is currently being fought between Innsbruck and Calgary, so if Sion is successful in its bid, it will be pitted against the Austrian and Canadian resorts. Whether the bid is successfully approved by the Swiss government or not, Sion has undoubtedly been making waves this year.