In most of the resorts across Europe, the ski season has ended, seasonaires are packing their bags, and the bars, restaurants and shops are closing their doors. Even those people who own Alpine properties have started packing away their ski boots for another year. There aren't too many people will be thinking about buying a ski pass right now.
As it turns out, we might be missing a trick there.
Don't get us wrong, most resorts haven't even started selling next season's ski passes yet. Next year's Mont Blanc Unlimited Pass hasn't yet been released on the website, there's no reference to the 2017/18 4 Valleys Pass, and we haven't found any evidence that you can get your hands on an Arlberg Ski Pass without actually going to the ticket office.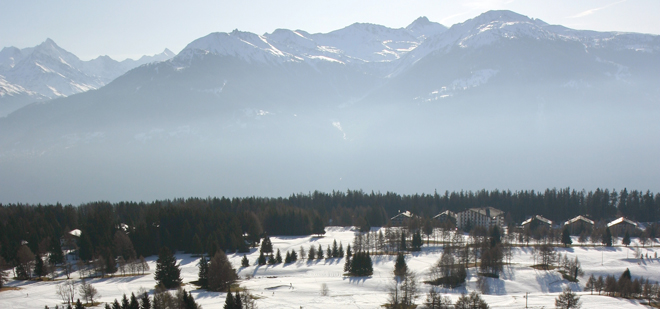 There is however, one super ski pass already on sale. Handily it's also being sold at a discount rate for a limited time too. The Magic Pass covers 25 Swiss ski resorts, including the Glacier 3000 skiing at
Crans-Montana
, cult powder skiing in
Grimentz-Zinal
, and the sunny slopes of upmarket
Villars
. At full price, the pass costs over £1000. Handily for those of us not too keen on shelling so much out on our season pass, it's currently only 359CHF (just over £280).
The
deal
is almost sold out, so if you own a chalet or apartment in one of the Magic Pass resorts and this seems like it might be right up your alley. Unfortunately, it looks like the rest of us will have to wait until the other season passes are released in autumn to get our hands on any discounts that might be available elsewhere.
As a real North American style multi-resort pass, the Magic Pass has unrestricted access to all 25 resorts under its umbrella, unlike the conditional access to
Verbier
and Courmayeur that comes attached to the Mont Blanc Unlimited pass. If you get the glacier skiing option, it's valid from October until April 2018, although it won't arrive on your doorstep until September.
For Crans-Montana, Grimentz, Villars and the other resorts covered by the Magic Pass, the countdown to next season is already on. Happy end of season!