It's mid may, summer is around the corner, and our skis and boots have been retired until November. The snow has mostly melted, and the time has come to turn our attention from skiing to climbing, hiking and mountain biking. So, for those mountain lovers for whom summer is as appealing as winter, we took a look at some of our favourite hiking trails.
Hiking can be an incredible way to experience the mountains, and these trails boast some of the most distinctive peaks in the world as the backdrop.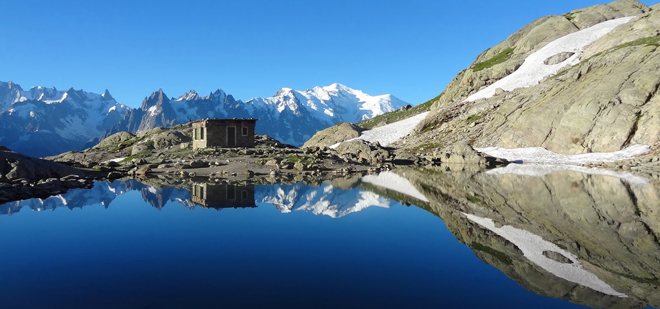 Tour du Mont Blanc
The full Mont Blanc massif circuit is one of the most popular trails in Europe, and covers 170km (110mi) in total. This is one of the original Alpine hikes, and trekkers walk through portions of France, Switzerland and Italy. The normal route starts at Les Houches in
Chamonix
, and hikers aim to complete a full loop of the circuit.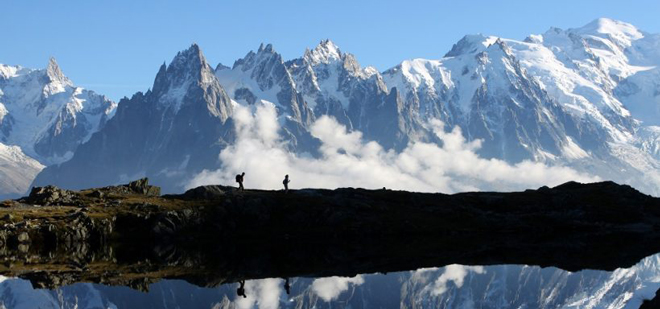 The Walker's Haute Route
As opposed to the ski touring or mountaineering Haute Route, this is another hike that starts in Chamonix; you can actually link from the Tour du Mont Blanc to this mammoth two week trek. After a full 14 days walking, covering 200km, the trail ends in
Zermatt
following a path north of the Classic Haute Route.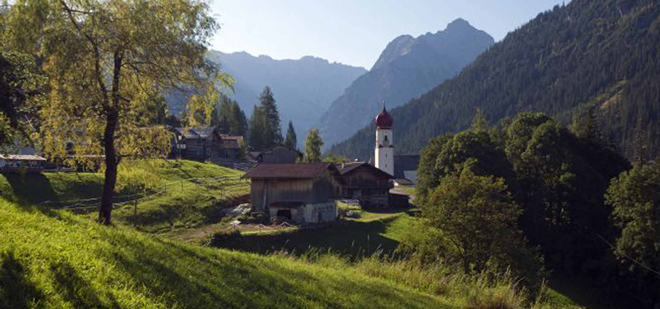 The Eagles Walk
The full 412km might be a little much for anyone to handle on a summer holiday, but the Eagles Walk has single and multi-day trips that are accessible for summer tourists staying at some of the most popular ski resorts in the Tirol. This is a good trail to choose if you're a casual hiker hoping to relax in
Lech
or St Anton after finishing your route.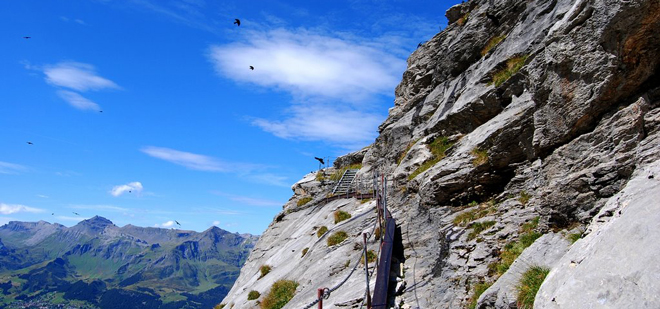 The Eiger Trail
The Bernese Oberland is one of the most incredible mountain ranges in Europe, with the sharp rock faces, gentle meadows and thousands of feet of vertical walls worn into the mountainsides by waterfalls. The Eiger Trail is a nine day hike that starts in
Gstaad
and ends in
Grindelwald
, with the hike passing along the foot of the infamous Eigernordwand.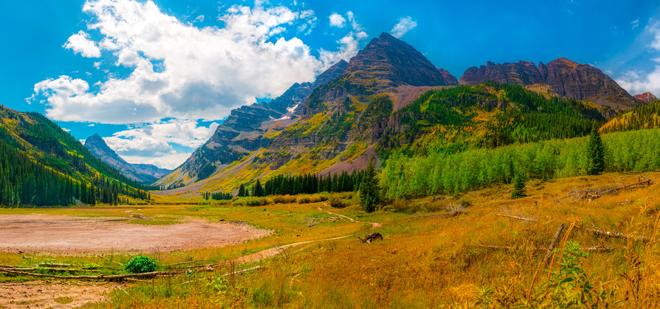 West Maroon Pass
When it comes to hikes in the USA, we're far from experts, but we do know that the twelve mile, cross mountain trail from Aspen to Crested Butte is a rite of passage for Colorado natives; if you're looking at buying in the state it's well worth a trip over from nearby resorts like Vail. The trail is a little shorter than the European multi-day hikes, but it features some incredible scenery including lakes, forests and areas of the famous Colorado red stone.
Oh, and if you're looking for something a little more in depth, here's
an article
you might like!