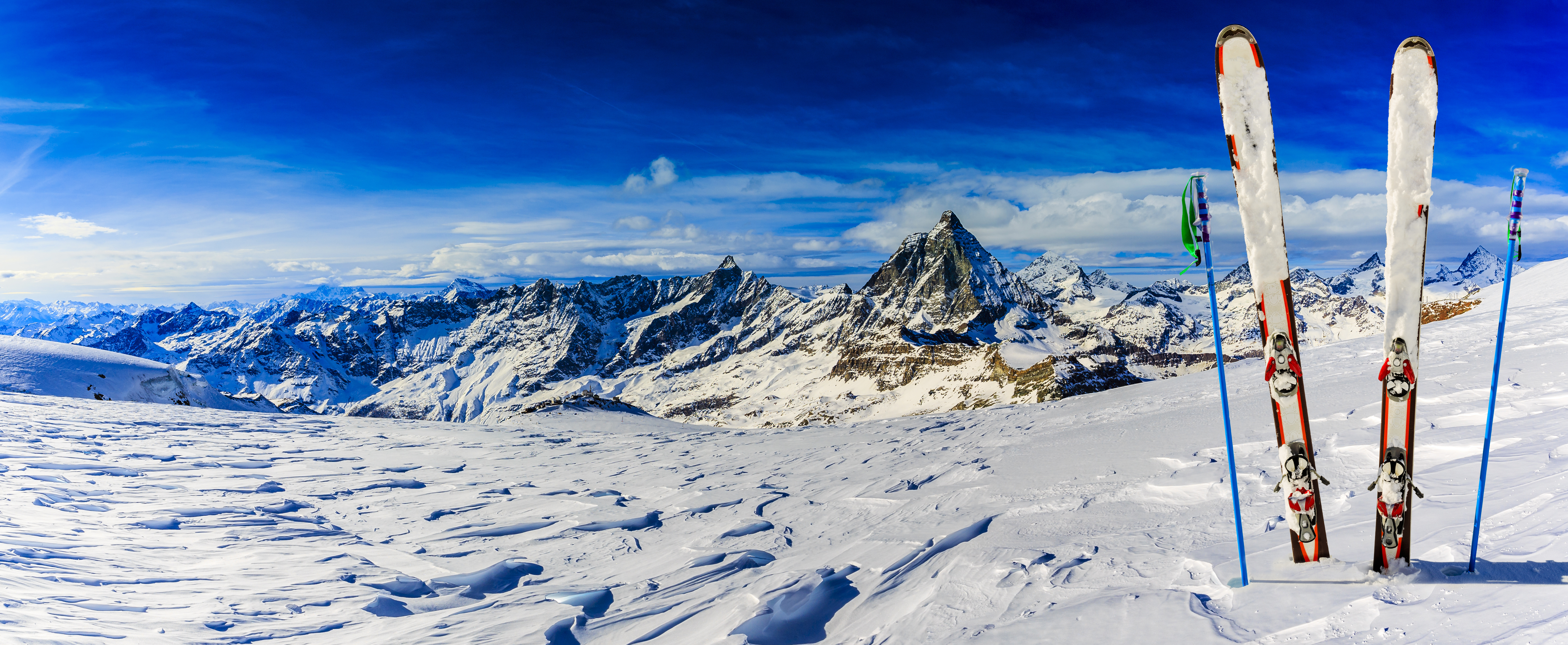 2020 was a surprising success for Swiss property sales,
as reported in our previous article
, so with interest at an all-time high, we thought it was about time we gave a more detailed, resort-by-resort, report on the property market in some of Switzerland's top ski destinations.
As Investors in Property cover resorts across the Alps, we are in a great position to guide potential buyers on the prevailing market conditions and key attributes of the property market in different resorts. Broadly speaking there are four aspects to consider; prices, stock, restrictions & marketing.
Prices
are fairly self-explanatory and yet clients often find the truth about resort prices a hard pill to swallow.
Stock
, in this analysis, refers to the prevalence of different types of property on the market.
Restrictions
include regional and local rules on property sales, and
marketing
refers to how properties tend to be presented, viewed and sold in each resort.
Using these four lenses, here is our summary of the nature of the property market in the top Swiss ski resorts.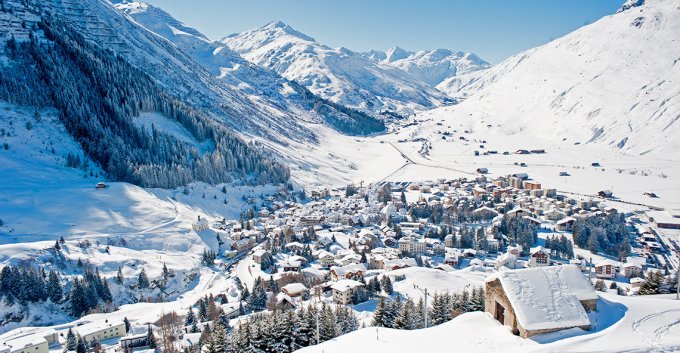 Top of the alphabet and one of the top-selling resorts in the Swiss Alps over the last couple of years. With exemption from a variety of property development and property purchase restrictions, alongside a resort redevelopment project on an unmatched scale, it should come as no surprise that the property market in Andermatt is completely unique.
To start with the project consists entirely of newbuild units, many of which have additional services and facilities and all of which are finished to the highest standard. So from a
stock
point of view, you should immediately expect the Andermatt property market to be characterised by new properties, primarily apartments with rental management opportunities, spa & wellness facilities, concierges and the like. The construction in Andermatt is primarily taking place to the north-west of the old village, so you should be aware that properties here are not ski in, ski out. Predominantly apartments have between 1 and 3 bedrooms.
Price-wise
, Andermatt is at the top end of the range for the Swiss Alps due to the level of finish, the newbuild premium and the exciting amount of investment taking place in the village in general. That in mind, you are probably looking at studios and 1 bedroom apartments for 1 million CHF or less. Between 1 and 2.5 million CHF for 2 & 3 bedroom apartments. 4 & 5 bedroom apartments are more than this.
Restrictions
in Andermatt are few and far between. All properties are exempt from Lex Koller, so no size limit for foreigners and you can buy in the name of a company. Not to mention very low purchase costs. There is no reprieve however for US buyers and buyers from other countries who traditionally struggle to secure a mortgage in Switzerland.
The
marketing
and sales process in Andermatt is completely unique. Every new building release is carefully choreographed with many units sold out in the pre-launch phase. So it is worth a) getting in touch with us to get the inside track on new launches and b) being prepared to act quickly when something interesting comes to market. Every launch benefits from a high level of detail and the buying process is supported by the Andermatt team to completion.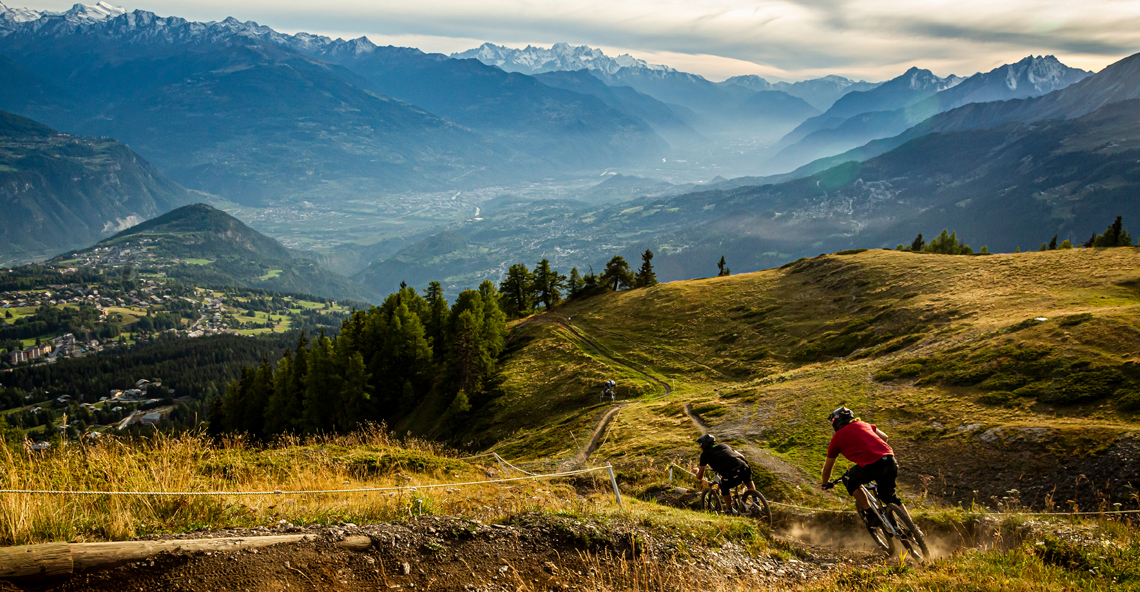 Crans-Montana is a fairly straightforward village from a
restrictions
point of view with no specific rules applying beyond those set at the national level.
Price-wise
, properties in Crans-Montana are at the top end of the Swiss Alps property spectrum. This is more to do with the glamourous image of the village, and the famous golf course, than the appeal of the skiing. Unless this glamour and/or the golf courses are central to your appeal, then you may wish to look to other areas that are more affordable. The great benefit of the area, which people will pay a premium for, is the true lived-in feel of the village and the sense of atmosphere all year round.
In terms of
stock
, properties can be broadly split into three categories in the Crans-Montana area. At the cheaper end of the market you find a range of pied-a-tierres, small studios and 1 beds which offer a base in the area. These can be very reasonable but are not centrally located and are best suited to weekend getaways. You then have a range of pricey apartments in central positions, which are expensive and hard to come by. Finally, at the top end of the market you have luxury chalets into the tens of millions of Swiss francs. The villages around Crans (Lens, Icogne, etc) often yield the greatest gems, although most well-priced opportunities in such areas are Swiss only.
Like Verbier & Nendaz, Crans-Montana is a hotly contested patch with agents in competition with each other. So from a
marketing
point of view, most properties are openly marketed with few major new launches or off-market opportunities here.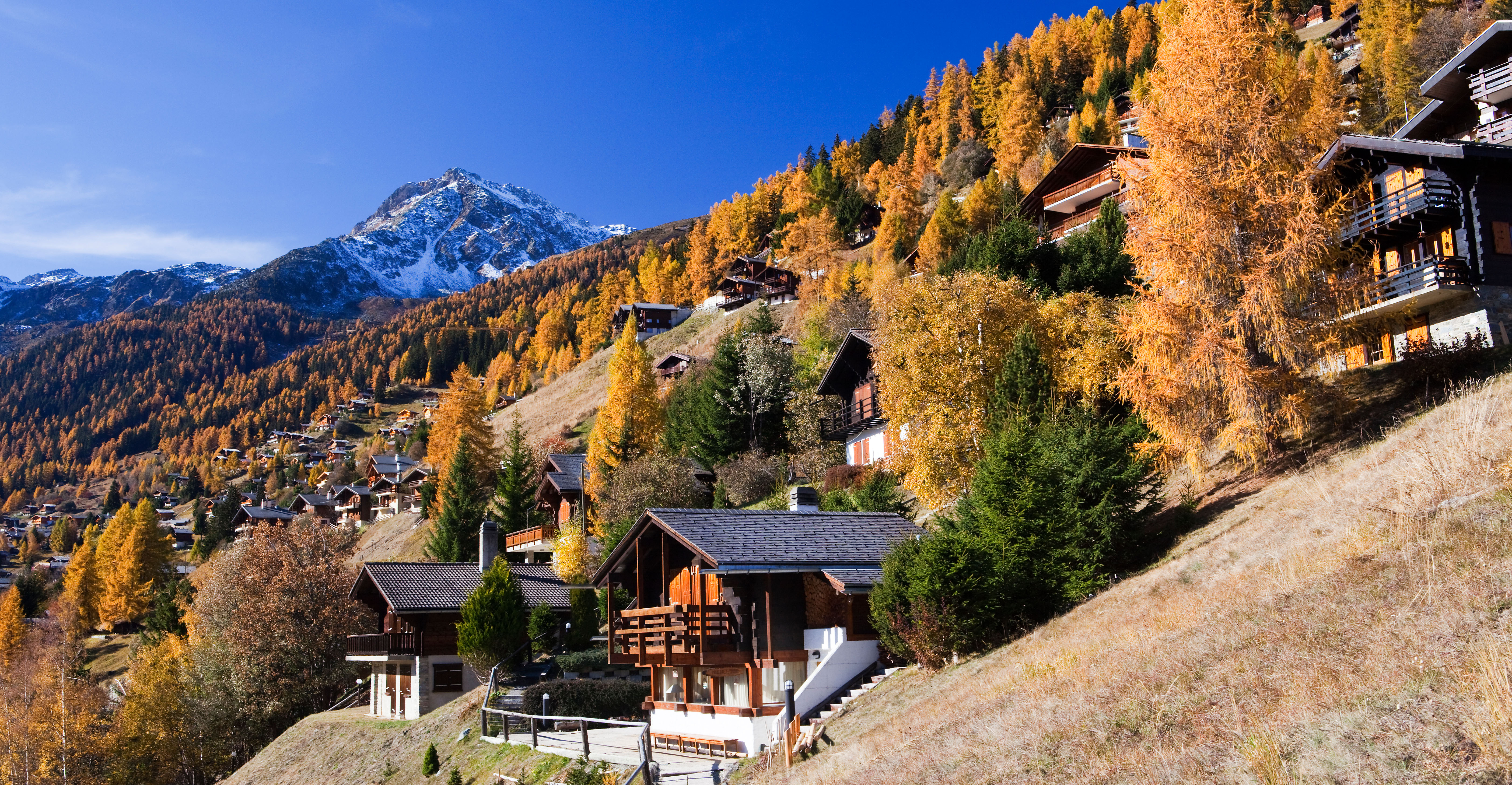 There are no specific local
restrictions
to be aware of in Grimentz & Zinal.
Stock
in Grimentz includes predominantly revolves around chalets with a few apartment buildings nearer the ski slopes. Chalets vary from newbuild, ski in, ski out launches to historic buildings on the outskirts of the village. Grimentz has among the most newbuild chalet and apartment opportunities in the Alps at the present time, the developers are very experienced and have delivered some beautiful second homes for our clients.
Prices
in Grimentz tend to be between 800,000 CHF and 1,500,000 CHF for 2 to 3 bed apartments, while chalets with 4 to 5 bedrooms will sell for between 2,500,000 CHF and 5,000,000 CHF. Zinal is slightly cheaper with more smaller apartments. As always, good access to slopes commands a premium, as does easy access to the centre of the village and, as always, newbuild properties will be much more expensive than an older, resale equivalent. Especially as Grimentz is one of the last resorts where clients can purchase a newbuild chalet without any rental obligation.
Marketing
in Grimentz is straightforward, we have a few partners in the area and their products tend to be marketed openly and fairly.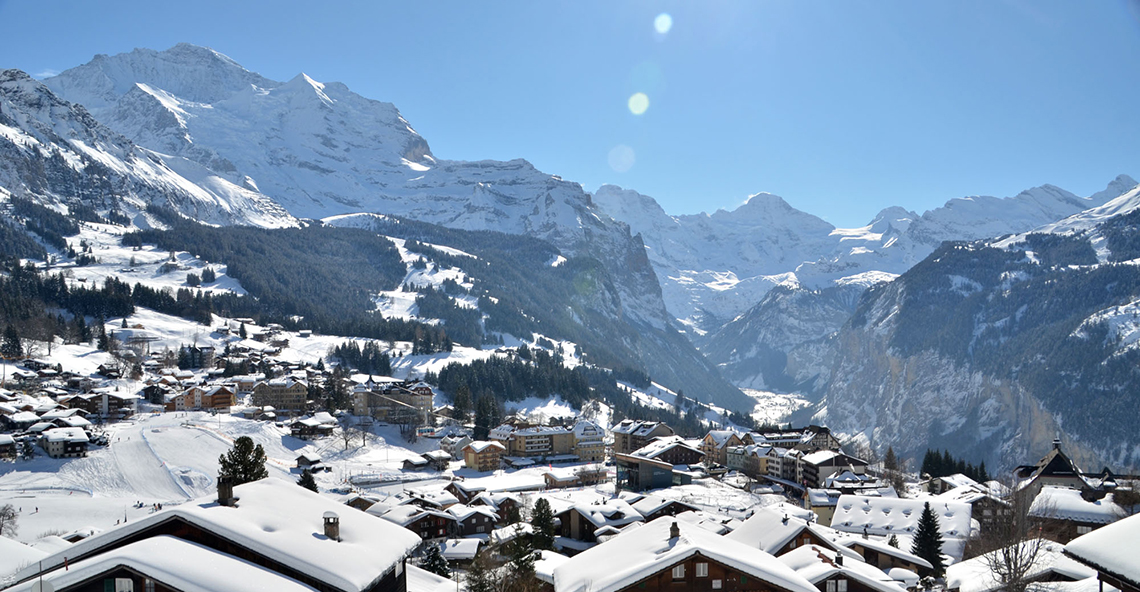 The Jungfrau Region – Grindelwald, Lauterbrunnen, Mürren & Wengen
There are a number of local
restrictions
in place in the Jungfrau resorts. In Grindewald, foreigners cannot purchase a property under the threshold of 750,000 CHF. In Wengen, foreigners are not permitted to purchase standalone chalets, so are limited to apartment and semi-detached chalet purchases. Mürren & Lauterbrunnen, meanwhile, are not subject to specific restrictions per se but properties available to foreigners in these resorts are extremely rare.
From a
stock
point of view, Wengen is by far away the most active and the most accessible property market in the region with a consistent churn of properties coming to market and being sold. Due to restrictions, most properties in Wengen are apartments but there are some chalets for sale to Swiss clients here. These chalets for Swiss buyers are quite rare but we do have a few on the market currently.
Grindelwald also has an active property market, primarily focusing on large chalets with views and gardens. The chalet location varies from central to outskirts of town. Lauterbunnen property is very rare, with only a few buildings in the village eligible for sale to foreigners. Nevertheless we have marketed and sold apartments in Lauterbrunnen consistently over the years with new properties often snapped up rapidly. In 35 years of selling Swiss property we have never sold anything in Mürren as properties barely ever make it to open marketing before being sold to locals.
From a
price
point of view, in Wengen you can expect to find apartments with one to four bedrooms listed for between 500k and 2.5m CHF. All depends on location and views etc. Chalets are for Swiss buyers only and also vary widely in price. Meanwhile in Grindelwald properties are predominantly chalets between 2m and 6 m CHF depending on location in the resort.
Marketing
-
wise
, we work with the top agent in Wengen, so we have complete visibility over the Wengen property market with the majority of properties openly listed on our site. However, we do occassionaly have off-market opportunities in this area too, so keep in touch with us for the latest updates. In Grindelwald, there is a lot on the market but it isn't always openly marketed, so we are happy to put you in touch with our partners in the resort for the latest.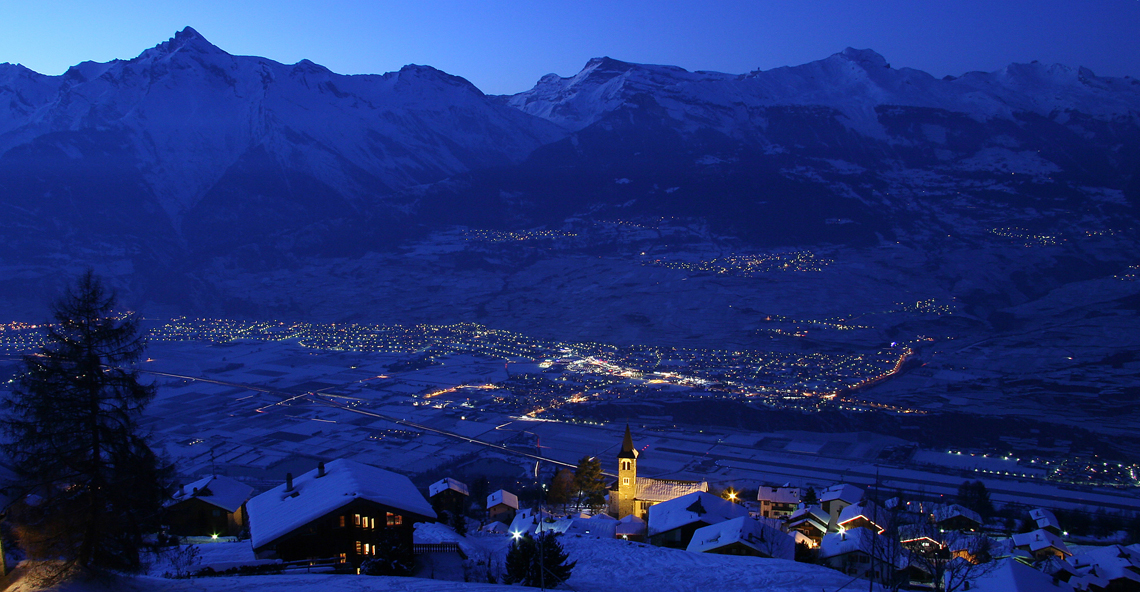 The 4 Vallees region is fairly open for buyers and subject only to the usual
restrictions
. I.E. Newbuild projects rare, certain properties for Swiss buyers only, foreigners limited to around 250 sqm max.
Compared to Verbier where
prices
are explosive, the satellite resorts are, without exception, cheaper. La Tzoumaz & Les Collons/Les Masses offer the rare opportunity for foreigners to purchase a standalone chalet for under 1m CHF and still benefit from a substantial ski area (412km pistes in the 4 Vallees). Veysonnaz & Nendaz are home to some larger, more luxurious chalets, which are just a fraction of the price of equivalents in the likes of Verbier, Crans-Montana and co.
From a
stock
point of view, smaller standalone chalets with 3 to 4 bedrooms are primarily available in La Tzoumaz & Les Collons. The chalets have a solid level of finish and some have ski in/ski out access. You can also find larger chalets, and chalets with a higher level of finish for between 1m and 2m CHF in both these villages. Les Collons/Les Masses offers superb views and more seclusion.
In Veysonnaz & Nendaz there is more of a mixture of chalets and apartments with everything from studios & 1 bedrooms for under 500,000 CHF to 5-star chalets up to 3m or 4m CHF. Ski in, ski out properties are rare in Nendaz and the resort is quite spread out with only 1 lift for a huge number of visitors. Veysonnaz has a cluster of ski in, ski out properties above the telecabine where prices are highest, but the views and convenient piste access are among the best in the ski area.
Marketing
-
wise
, there is plenty openly marketed in these areas but, in the higher price-bracket especially, there is a bit more to the market than meets the eye. Either in an attempt to achieve a better price, or as the owners are not feeling pressured to sell, there are a fair few chalets in this area where owners would be open to selling at the right price. In Nendaz, the market is a little more complicated with a large number of agents competing for properties and purchasers alike. So prepare for a slanging match if this is your area of focus.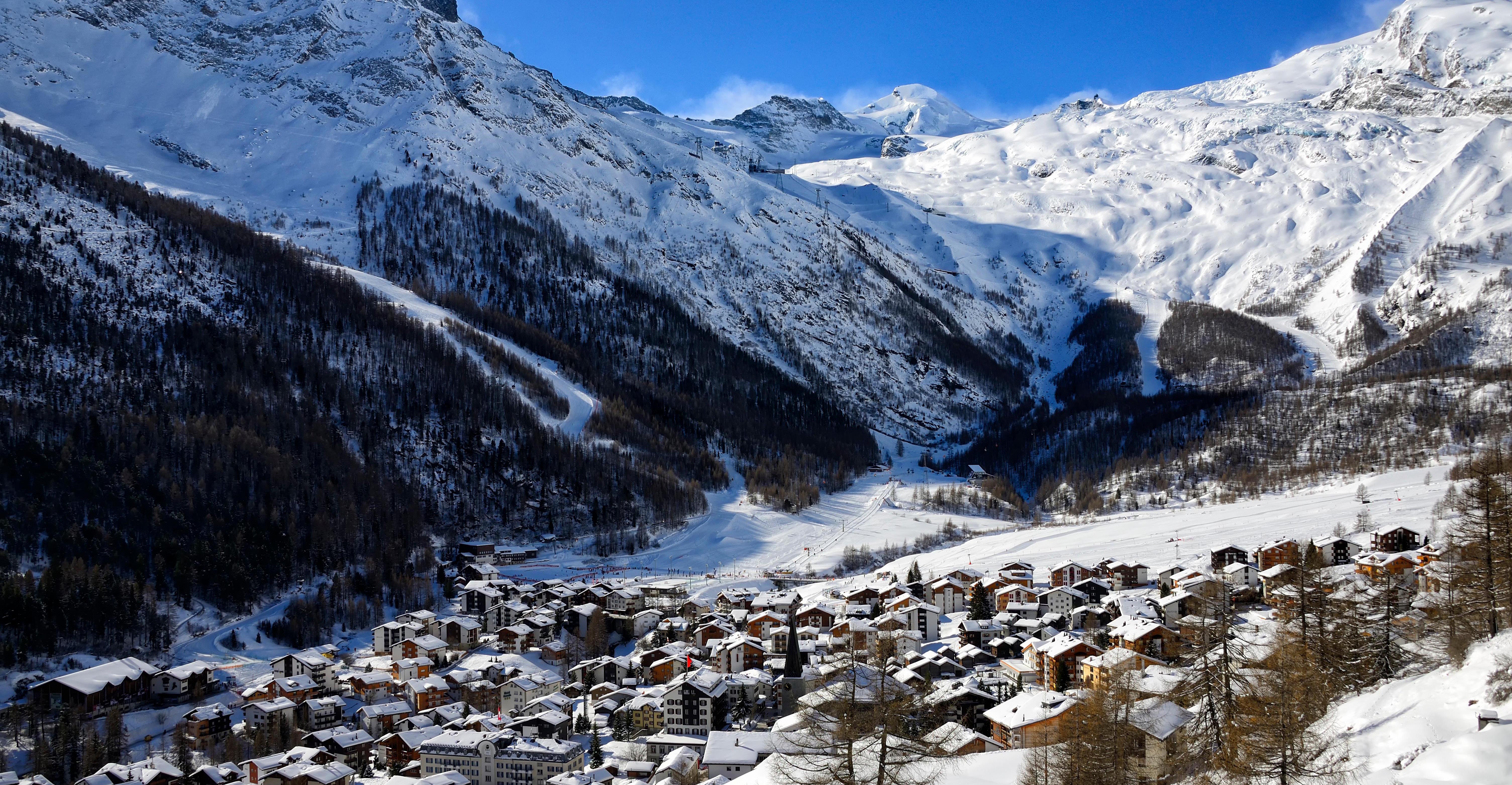 Saas Fee is not subject to any specific local
restrictions
. Only those set at the regional and national level. As a result, Saas Fee is the best alternative to Zermatt, where foreigners are not permitted to purchase property.
We have had, and continue to have, a superb range of
stock
in Saas Fee. This includes chalets, hotels & apartments, ranging from old to renovated to newly built.
Prices
in Saas Fee tend to be fairly consistent with apartments (2-5 bedrooms, decent quality & good position) ranging from 1m to 2.5m CHF. As always, there is a premium for new/newly renovated properties, a premium for top level finish, a premium for ski in/out, and so on. Older apartments, smaller apartments and Swiss only apartments can be purchased for under 1m.
Chalet prices also vary widely. You will find chalets in the Wildi at the back of the resort, which are large, with a good standard of finish but a long walk to the centre, for around 1m-2m CHF. Meanwhile a newly renovated chalet in a central location is more likley to cost between 2m and 4m CHF.
From a
marketing
point of view, this is one of the resorts where there is plenty more to the market than meets the eye. Like Andermatt, there are frequently newbuild and renovation projects marketed off-line to interested clients in the pre-launch phase. Investors in Property have exclusive access to a number of projects across the resort so keep in contact for the latest updates. There are a number of luxurious resales kept off-market too.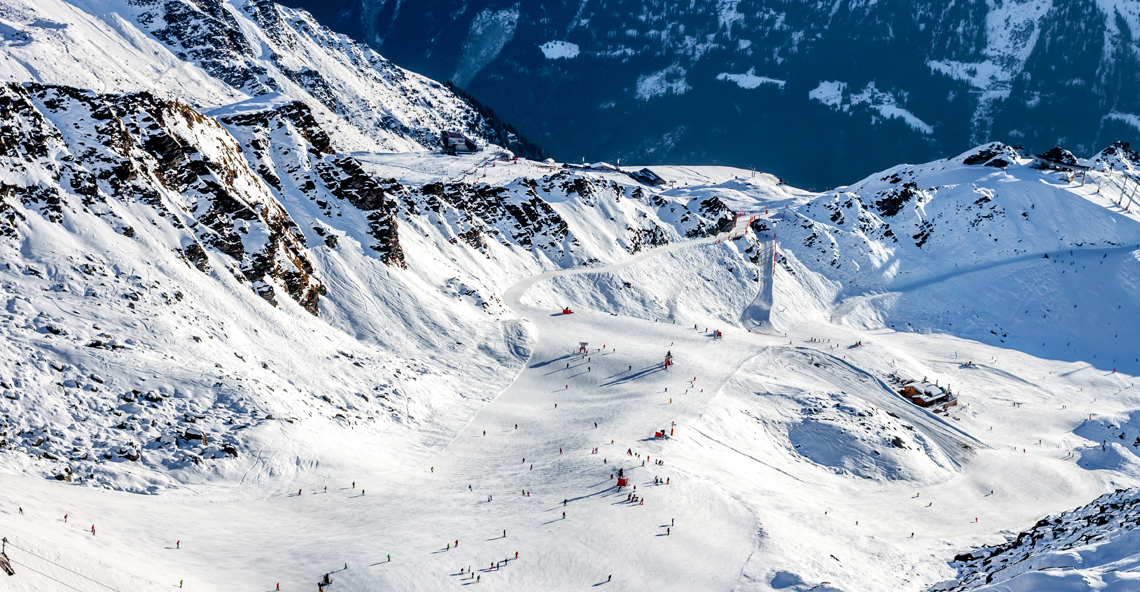 Verbier is not subject to any specific local
restrictions
however property
prices
in Verbier are among the highest in the Alps. Broadly speaking prices in Verbier operate in three distinct categories. Properties in the Savoleyres area are most reasonable, you could likely find a 2 to 5 bedroom base in this area for between 2 and 5m CHF. Properties in the centre of the resort, near the Medran, command a huge premium and so will cost significantly more than equivalent properties in Savoleyres and other areas outside the centre of the resort.
As a rule you are unlikely to find a base in the centre of Verbier for less than 4m CHF. Then, at the top level, there are a number of mega chalets and mega apartments in Verbier which are 5-star-plus in quality, with ski in/ski out access, spa & wellness facilities and so on. These properties will fetch anywhere between 6m CHF and 30m CHF and, often, are available to Swiss buyers only.
From a
stock
point of view, due to the huge appeal of Verbier, well-priced, well-located properties tend to be sold swiftly. There are more often, well-priced properties in the outskirts of the village than the centre, where properties are both hard to come by and unattainably priced.
Properties in Verbier are often
marketed
openly but at the top end of the market the prices will often be on application only. Usually, this means the property is into the tens of millions (although some client's often hope they are unearthing a hidden gem). Some properties are sold off-market, and most agencies within the resort can work collaboratively to get a sale over the line. So the best approach is to appoint a single broker to manage your interest, rather than flitting from agent to agent.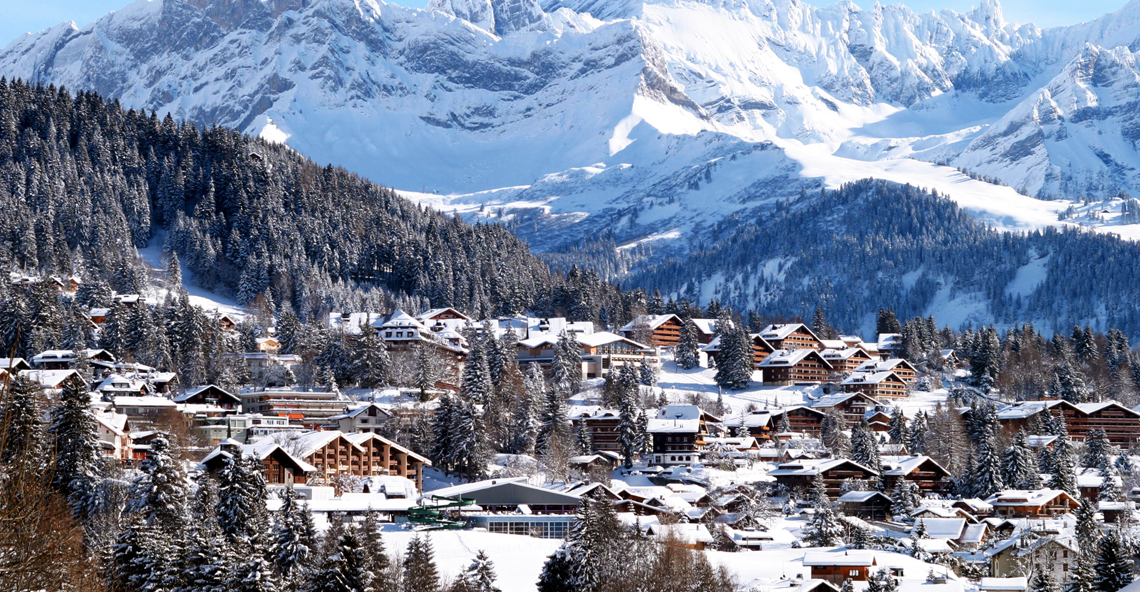 Based in Canton Vaud, Villars is not subject to any specific
restrictions
around property purchase.
Villars is a big resort, so property
prices
vary quite widely depending on location as well as quality and facilities etc. As a general rule, 2 to 3 bedroom apartments tend to fall in the region of 1m to 3m CHF while chalets tend to command more than this. Prices are especially high in the Domaine de Residence, but this is a pristine area so the attraction is obvious. By contrast, prices are more accessible in neighbouring areas such as Baroleuse & Gryon.
From a
stock
point of view, there is a pretty good mix of properties in Villars. The
Domaine du Roc
has proved especially popular, a newbuild apartment development close to the slopes and the centre of town. While there remains a constant churn of resale apartments in various locations and high quality chalets in the Domaine du Residence.
From a
marketing
point of view Villars is a fairly straightforward area with most properties openly marketed. Take a look at our web page for the latest listings.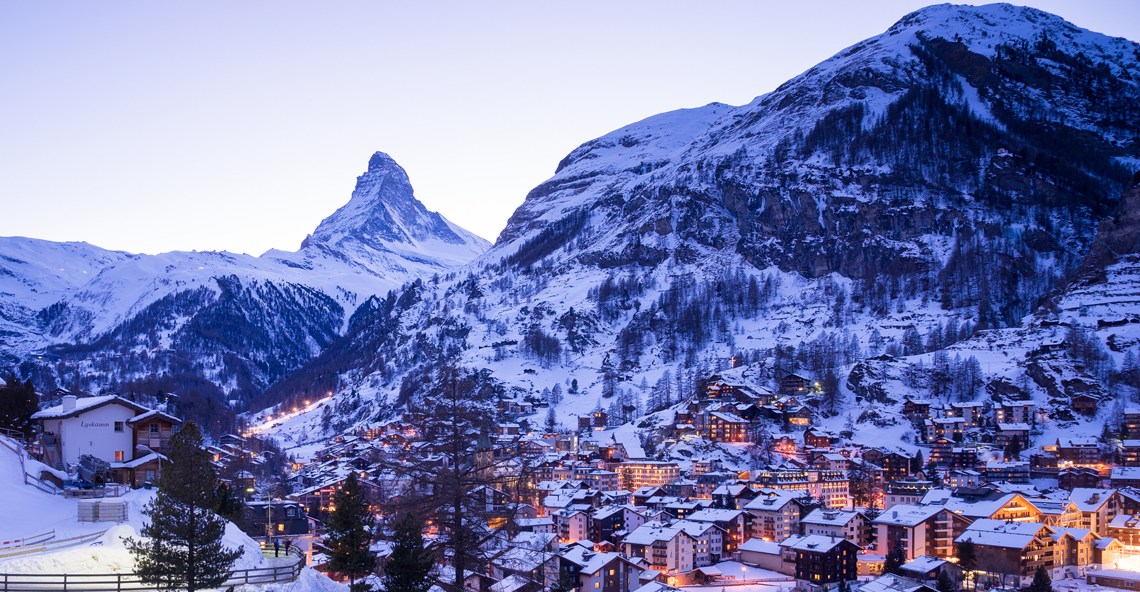 Restrictions
are the most crucial aspect of Zermatt's property market, as foreigners are not permitted to purchase property in the village. So unless you are Swiss or have a Swiss residency permit you will need to put Zermatt out of your mind.
The next hurdle for buyers is the very high
price
level of properties in Zermatt. Being the iconic, lively resort that it is, commands a premium price.
That said, prepare for the fact that ski in, ski out properties are few and far between in Zermatt as you can only ski to the very edge of town.
Stock
tends to revolve around apartments (1 to 4 bedrooms and up to 6m CHF or so depending on condition and location) and mega chalets/apartments of the absolute highest quality and commanding fees of 6m to 30m CHF.
From a
marketing
point of view, most properties are readily presented to the market in Zermatt, however, you should expect properties at the high end of the market to be marked as Price on Application. Some properties at the top level are also kept off-market so there may be more options on the market than initially meets the eye. Properties are continually coming to the market in Zermatt, so the turnover is quite consistent.