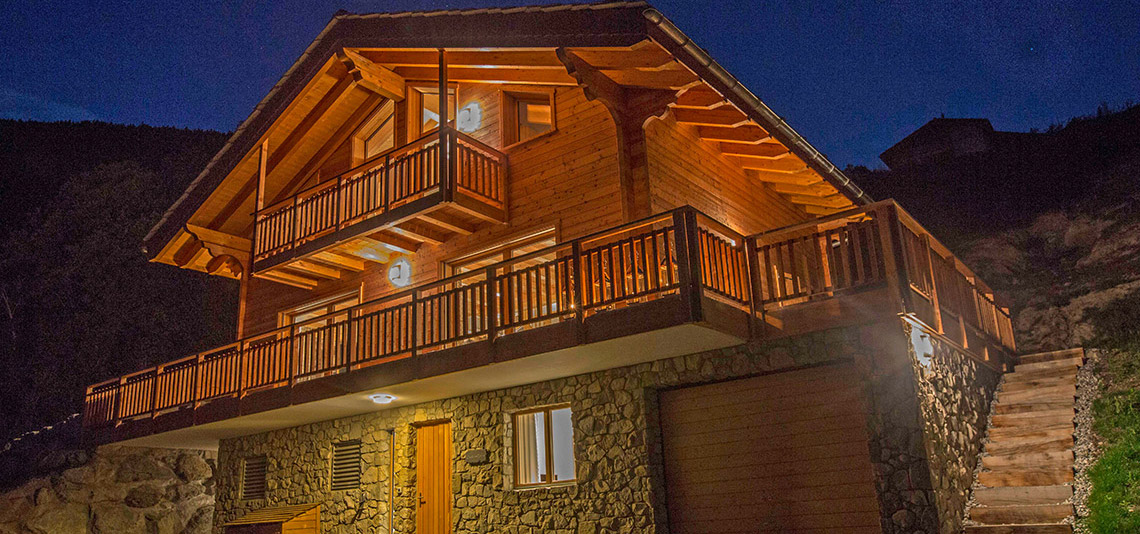 When you think of your dream ski property, do you think about an apartment or a whole chalet?
I'd be willing to bet it was a complete chalet. A huge number of people come to us asking about chalets, and often they're talking about chalets and apartments, but not always. For some people it can be a deal breaker to have to share a building with other people. So, what are the benefits of buying an apartment over a chalet?
Considering there aren't many two bedroom stand-alone chalets out there, apartments are the only choice. For anyone looking for somewhere bigger than that, the choice becomes a little less clear cut. And it usually swings in favour of the chalet, too. A lot of the biggest developments today are luxury apartments, coming with everything from communal spa areas, to shuttles and concierge services.
There are sometimes rental arrangements in place for those looking to make a little money from their property while they're not using it. Whichever you end up with, the chances are you'll want something that's been there a while. A classic chalet, with aged wood and a fantastic position in the centre of town is the usual. Unfortunately, there aren't too many of them left.
So it's probably going to be a new build, and it might be somewhere a little further away from the lifts. Often, new builds have a better price per square metre and they're a little more spacious. That, and the chance to design your own interiors should be more than enough to offset the desire to own somewhere with a little history.
The chances are you aren't going to get that dream property without a little compromise. Alpine property doesn't grow on trees you know (at least, not all of it), and most people have a whole list of features they want out of their property. All we're saying is; keep an open mind- you never know what you might fall in love with once you're out there.