When we think about Alpine ski resorts, most of us think about the famous European behemoths; Zermatt, Verbier, Grindelwald, Chamonix, Courchevel and Megeve, where prices are sky high and property is limited.
There are, of course, a litany of reasons why these resorts are so enduringly popular. They're fantastic resorts. Take a look off the beaten path though, and you'll find that there are plenty of places that offer just as much at a fraction of the price. With that in mind, we took a look at some of the most popular resorts in Switzerland and came up with some small but beautiful alternatives.


The Famous: Zermatt. The Alternative: Saas Fee
Anyone buying property in the popular resort of Zermatt is subject the strict laws about who can and can't buy what. To put it plainly, foreigners can't buy. Of course, even if you could it costs more than most people earn in a year to even get a garage, let alone an actual apartment. Yes, it's snow sure, car free and busy-but-quaint, and it's first on almost anyone's list of awesome ski resorts. That only means the well of visitors never runs dry.
The alternative choice in this case is hardly flying under the radar either; Saas Fee is an historical resort with a dramatic setting and an unpretentious village that offers all the charm of Zermatt and none of the conspicuous consumption. It's car free, snow sure and fantastic for families. With good skiing throughout the year Saas Fee is close to some of Switzerland's best resorts; the ski-pass includes Saas-Grund and Saas-Almagell while skiers can also take the occasional day trip to Zermatt.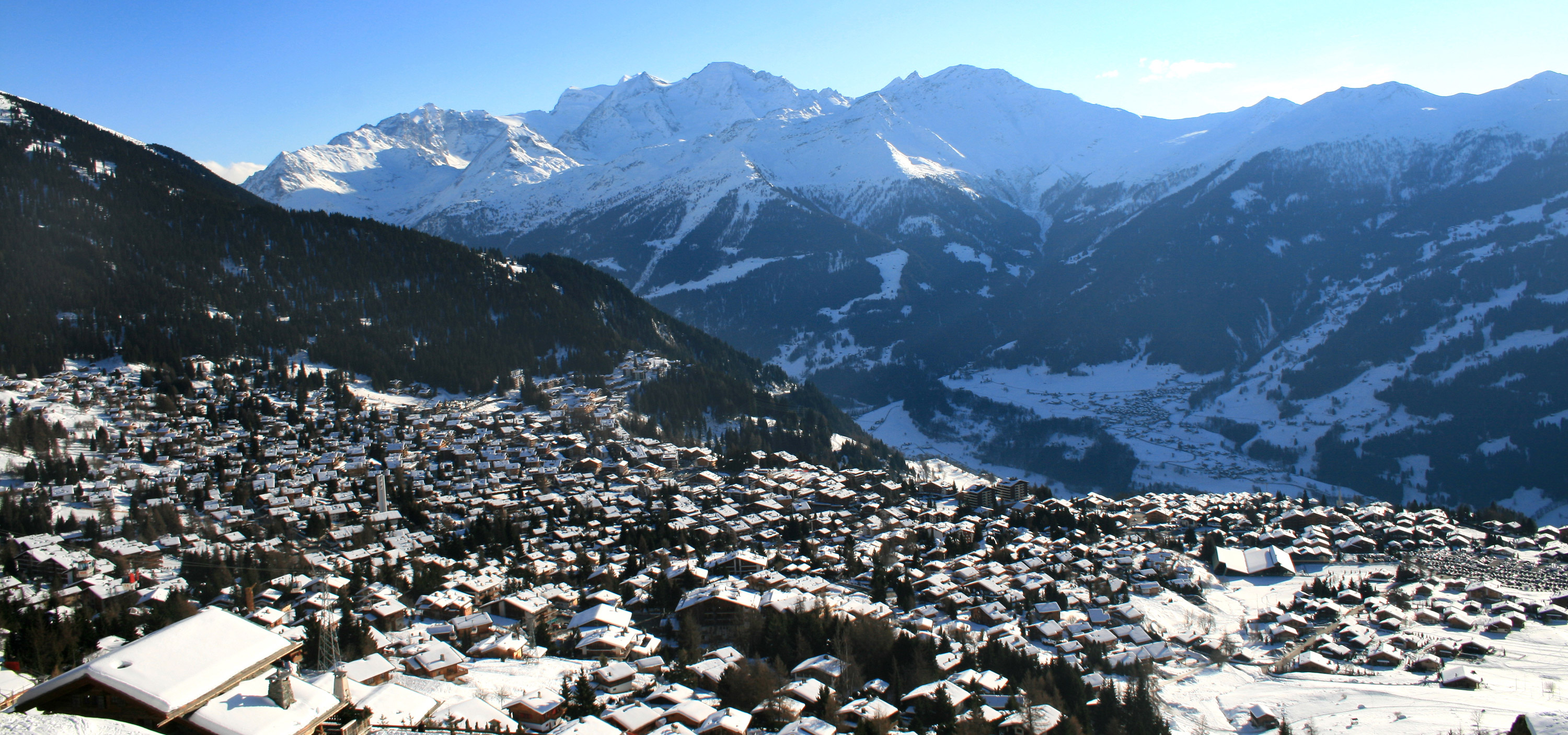 The Ultimate: Verbier. The Alternative: Nendaz
Verbier offers everything you might want from a ski resort, and it's so popular that in the last twenty years it's grown from the home to seasonaires and ski bums, to the perennial favourite of royals and rippers alike. Luckily for everyone looking towards Verbier for their dream chalets, Nendaz offers access to the same ski area and a similar chalet style village, with stunning views across the Rhone Valley, some lively nightlife and fantastic restaurants.
The ski area itself forms a good part of the draw to the Four Valleys, offering as it does some of Europe's most enduringly challenging skiing. Nendaz was originally a small village, and it's seen a huge amount of growth in the years since the Four Valleys really took off as the ski area to beat. It's significantly more affordable than Verbier, with a huge variety of chalets and apartments.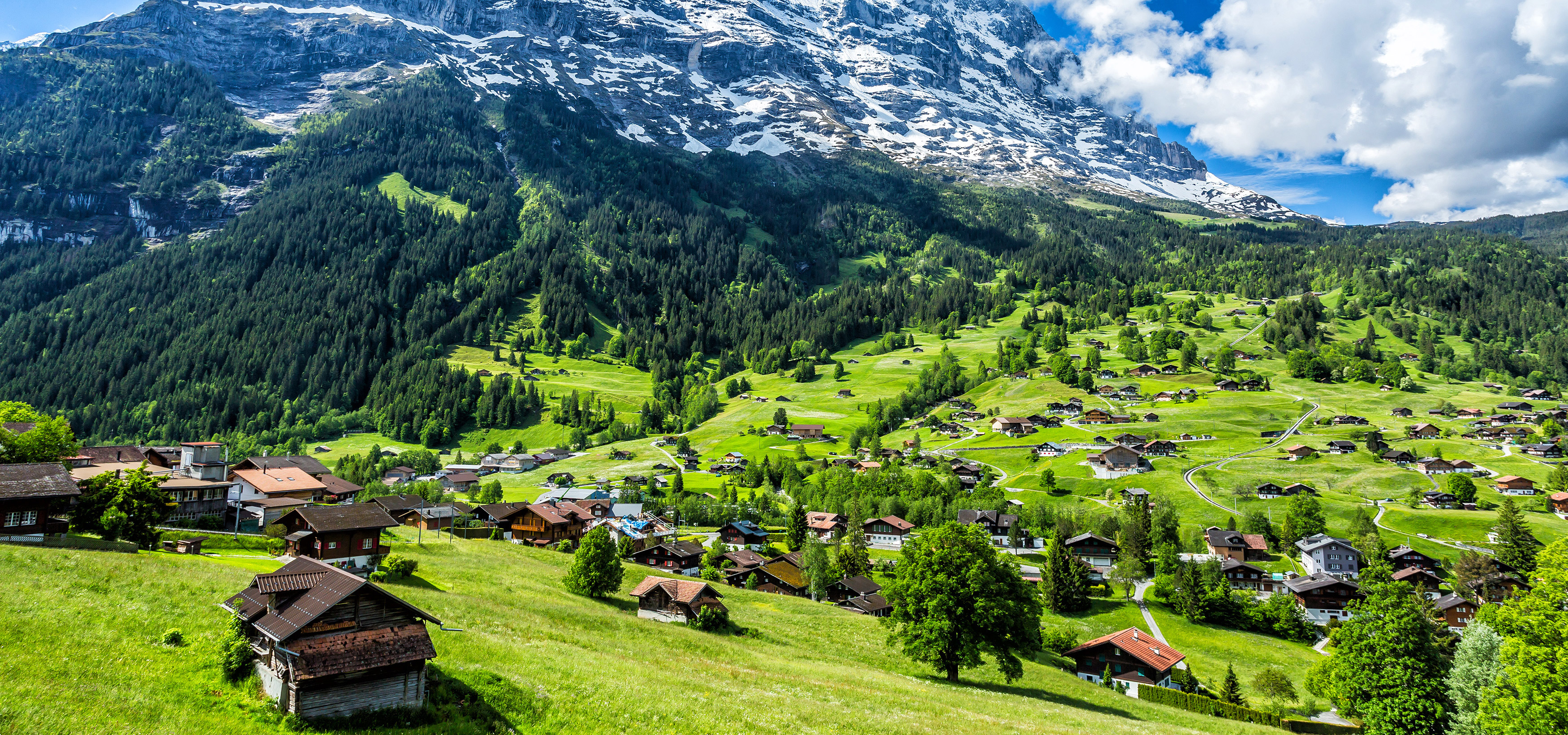 The Family Friendly: Grindelwald. The Alternative: Lauterbrunnen
Grindelwald has an enduring popularity based on the location at the foot of the infamous Eiger, Monch and Jungfrau mountains; mountaineers have been making the trip for years, while skiing in the area has been established for almost as long. There's more activities off the slopes than in a lot of the purpose built resorts, and the skiing is hugely varied. Lauterbrunnen, in the next valley, and Grindelwald share a ski area with Wengen.
The whole area sees floods of tourists heading over to see the stunning mountains, and Lauterbrunnen benefits from a stunning valley known for its waterfalls and beautiful scenery whether in summer or winter. As a smaller option, Lauterbrunnen has the benefit of offering just as much Swiss charm as Grindelwald, with lower prices and a quieter, calmer nightlife that is ideal for families with young children who don't want an unexpected 4am wake up.