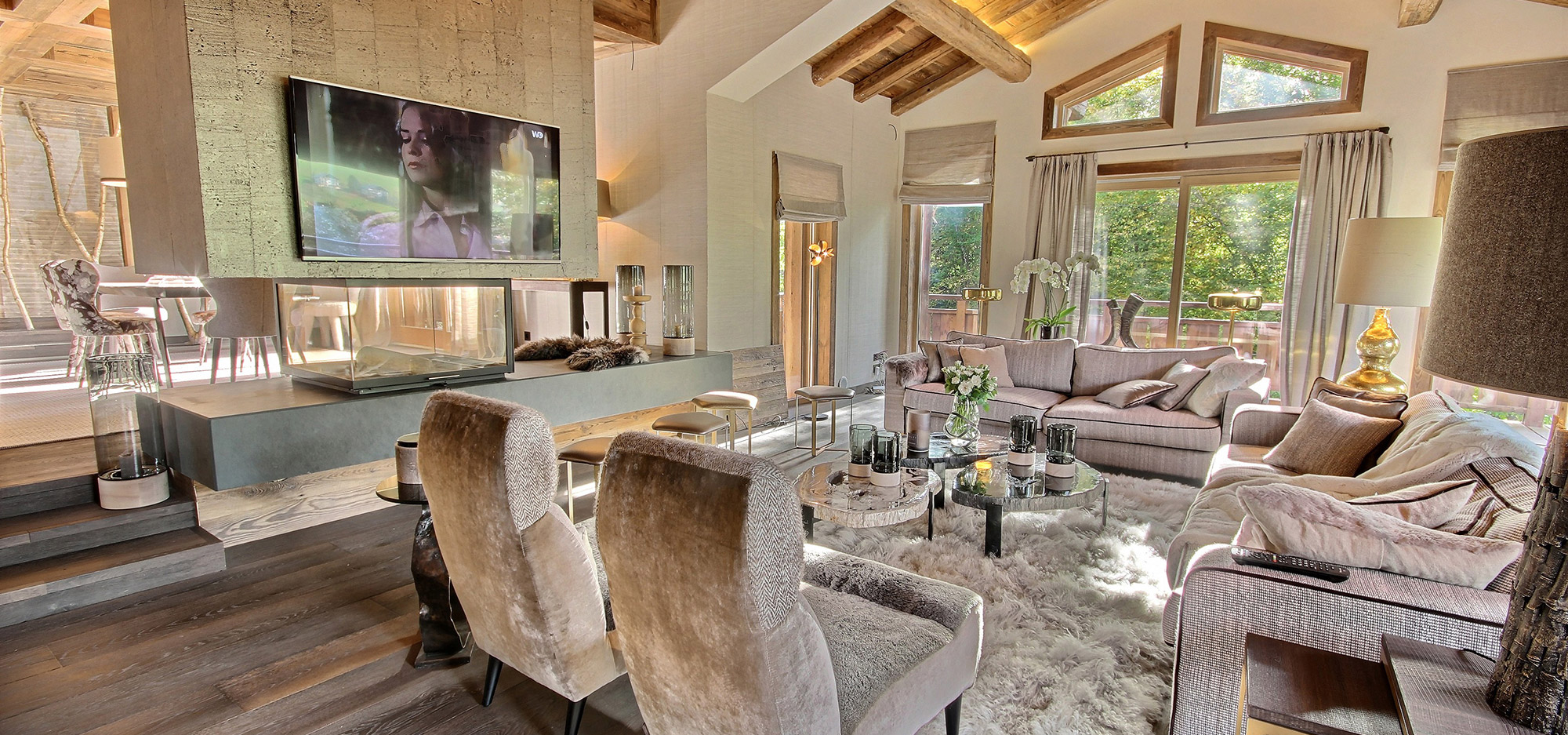 So you've bought your dream chalet; congratulations!
The next step is furnishing it, and we know how tricky that can be. We've had a look around, and picked out some of our favourite pieces for furnishing your chalet, and come up with seven classic Alpine ideas for furnishing your chalet.
The Sledge Coffee Table
Using an antique sledge as a coffee table? What a novel idea. Ok, it's not that novel, but it always looks great, and it's a fantastic way to repurpose classic Alpine staples. The Alpine sledge is sometimes also used as decoration on the walls or in the corners of rooms, but we at IIP like our antiques to be useful.
The Sheepskin Throws
Whether they're on benches, dining chairs, outside furnishing or sofas, a good sheepskin is a great way to make an uncomfortable seat softer and add a nice cosy mountain cabin vibe to any room.
The Bar Stool
Most chalets have open plan living, dining and kitchen areas, and a lot of them include breakfast bars that divide the kitchen from the rest of the room. A great way of maximising space in your chalet is by getting some stylish bar stools; reclaimed wood T-bar stools are particularly cool, and they're a nod to the eponymous uncomfortable ski lift.
The Shelving
Show me a ski chalet with enough storage space, I dare you. No? You'll need to look into storage that matches the general aesthetic of the chalet; we particularly like the shelf ladder, which turns a stepladder into a cool shelving solution. It's a quirky way to maximise space in your ski chalet.
The Extra Storage
Still not enough? We didn't think so. At IIP, we like to reuse old furnishing in new and interesting ways, like using old carriage trunks as a charming way to store games, cushions and rugs in a conveniently stylish and stackable manner.
The Sofa Set
Aside from the beds, few things are more important to furnishing a chalet than your sofa. Do you want a sofa bed to give you extra space? Are you looking for leather or fabric? What's your stance on throws and cushions? Going for a classic Alpine design that also doubles as a sofa bed might not be feasible, so we advise going for a neutral coloured sofa bed, and using cow hides or furs to lend it that Alpine glamour.
Ski Themed Outside Furniture
From tables and chairs made from old skis to a chairlift serving as an outside bench, repurposing retro ski paraphernalia is one of the coolest ways to furnish a balcony or terrace while recycling and refreshing vintage skis. For more ideas about furnishing your chalet, take a look at
chalet-shop.com