Have you ever been mountain biking in the snow?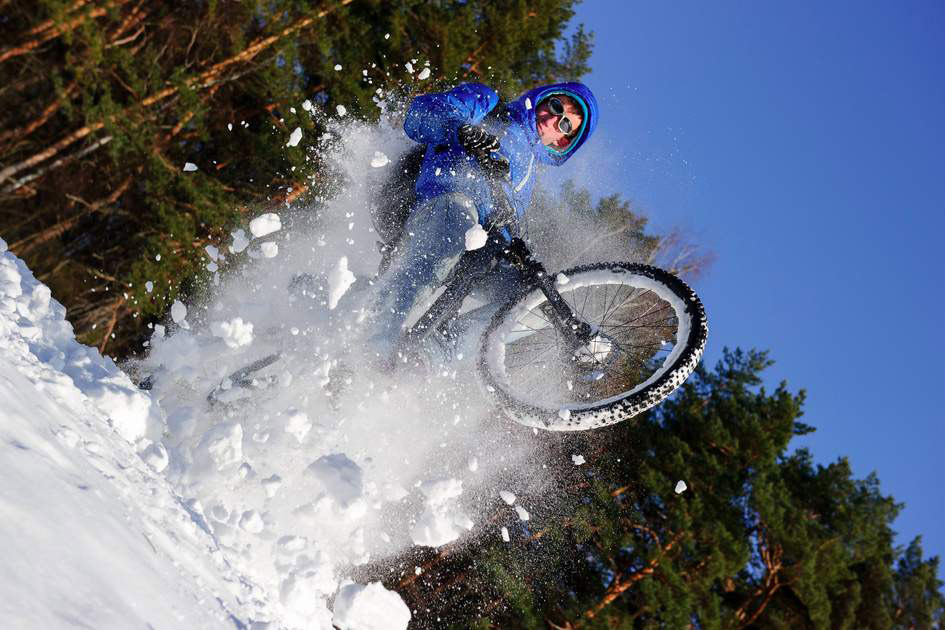 We hear it's becoming increasingly popular in some of the Alpine resorts, and if I'm being honest, it doesn't really appeal. What is so fun about hopping onto a bike and sliding uncontrollably down a very steep slope in the middle of winter? At least come summer there's grip.
Doing an already fairly dangerous sport in more dangerous conditions, though? I think I'll pass on this one. I might be all for heading out into the back country, sledding on one of those extremely precarious dustpan things, and skiing the Swiss Wall (third scariest ski run in the world, so I hear), but put me on a mountain bike and I will not be a happy bunny.
You see, the problem is this. Control. It's the same reason I find young whippersnappers (or old whippersnappers, I don't discriminate) speeding down the hill without turning faintly unnerving. Doing something like that makes it incredibly difficult to maintain control of yourself. That's something that's really important in an extreme sport. It's safe to say that of all the mountain pursuits I love, mountain biking in winter is not at the top of my list.
When it comes down to it, though, despite my nerves about the prospect of getting onto one of those mobile death traps, the events tend to be well organised and quite safe. It's a good sign that the resort you're in has a healthy amount of activities that your children will still want to take part in when they get to thirteen.
So if you're looking for a family friendly resort, after you check out the kids clubs and the ski school ratings; why not take a look at the wilder activities too, just to make sure that when they get to thirteen, they're still happy to spend weeks there.