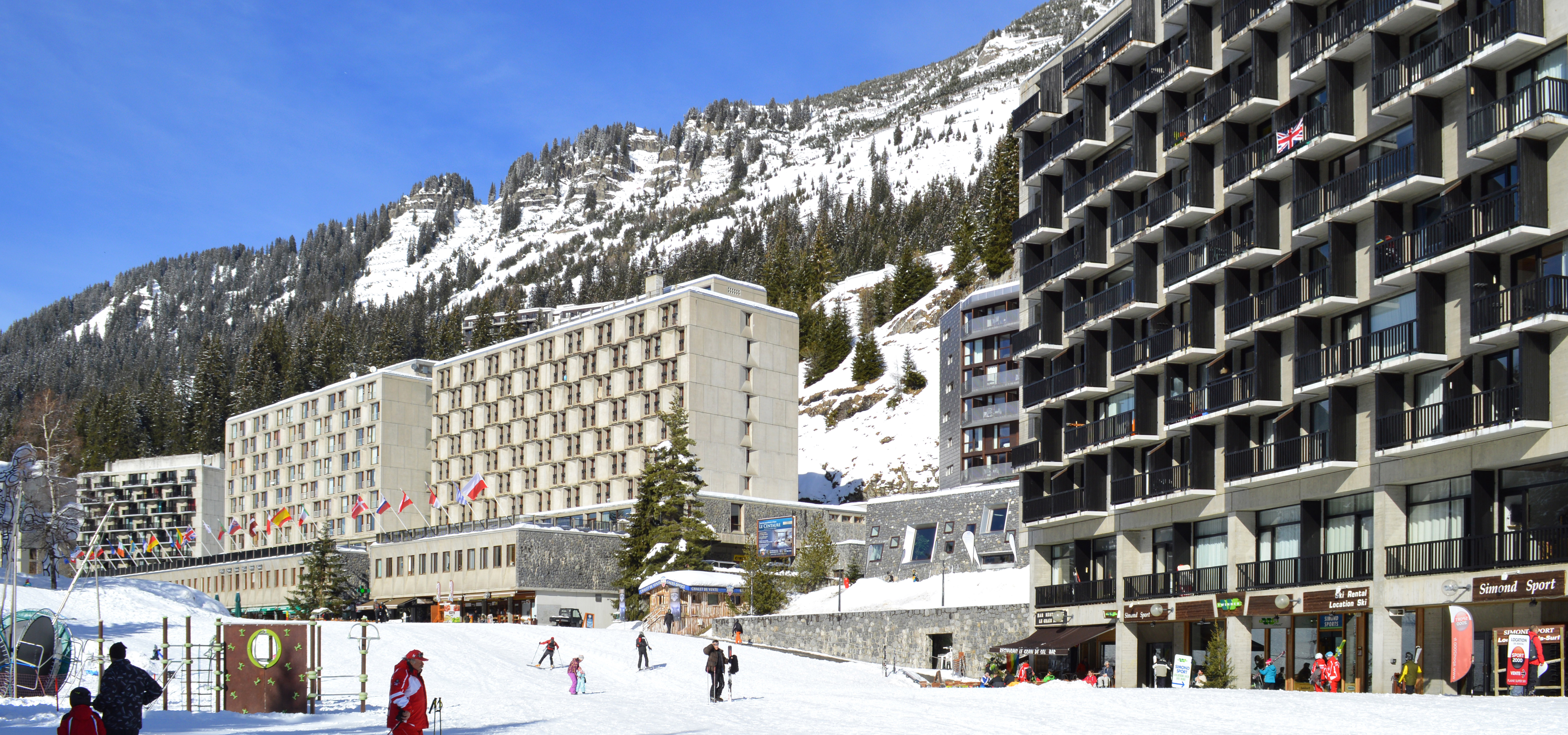 Anyone who has spent time in the purpose-built ski resorts dotted across the Alps will tell you that the concept of modernism is not one that fits well in the Alps. Better to stick with the classic chalet style, they say, and avoid spoiling the scenery.
For years, that was the prevailing attitude amongst skiers. As soon as the initial modernist boom started to wear off, skiers began to see the horrible concrete monstrosities built in the name of clean lines and striking style, for the eyesores that they are more commonly accepted as. The knee-jerk reaction against them was so extreme that the resorts built in this period have long since been abandoned to package tours and university trips.
But are purpose-built resorts really as ugly as their reputation suggests? Some, like Avoriaz, are unmistakeably weird, but offer the sort of breath-taking scenery that just isn't found elsewhere in the Alps. That resort works well, and it's recently been declared a national architectural landmark.
Others, like Flaine, have been tarred eternally with the brush of a failed modernist experiment. Like Avoriaz and plenty other purpose built ski resorts from the 1960s, Flaine was built to be an art installation as much as a ski resort with work from Picasso on display in the village. The stark, looming concrete buildings have long since stopped being seen as art and become far more likely to be described as a rushed concrete mess.
Contra to that belief though, Flaine was entirely designed by Marcel Breuer, from the outer structures to the fireplaces. It has a brutal sort of beauty to it and actually, when you're skiing through the mountains above it, it blends into its surroundings better than you might expect.
The thing is, most people will arrive at a ski resort expecting a classic chalet-style village, built on the foundations of an old goat shed or three. Places like Flaine and Avoriaz aren't to everybody's taste, but if you go in without preconceptions you might find a surprising kind of brilliance there.