There's something curiously exciting about crossing borders, whether you do it on skis, on foot or in the car. It stands to reason then, that sometimes an international ski area where you can ski across from one country to another is a desirable option.
Be it French and Italian, French and Swiss or Swiss and Italian, buying property in a place with two such distinct cultures available to you is an interesting prospect. Luckily for anyone hoping to make the most of multiple cultures while whizzing around the slopes there are a few options available.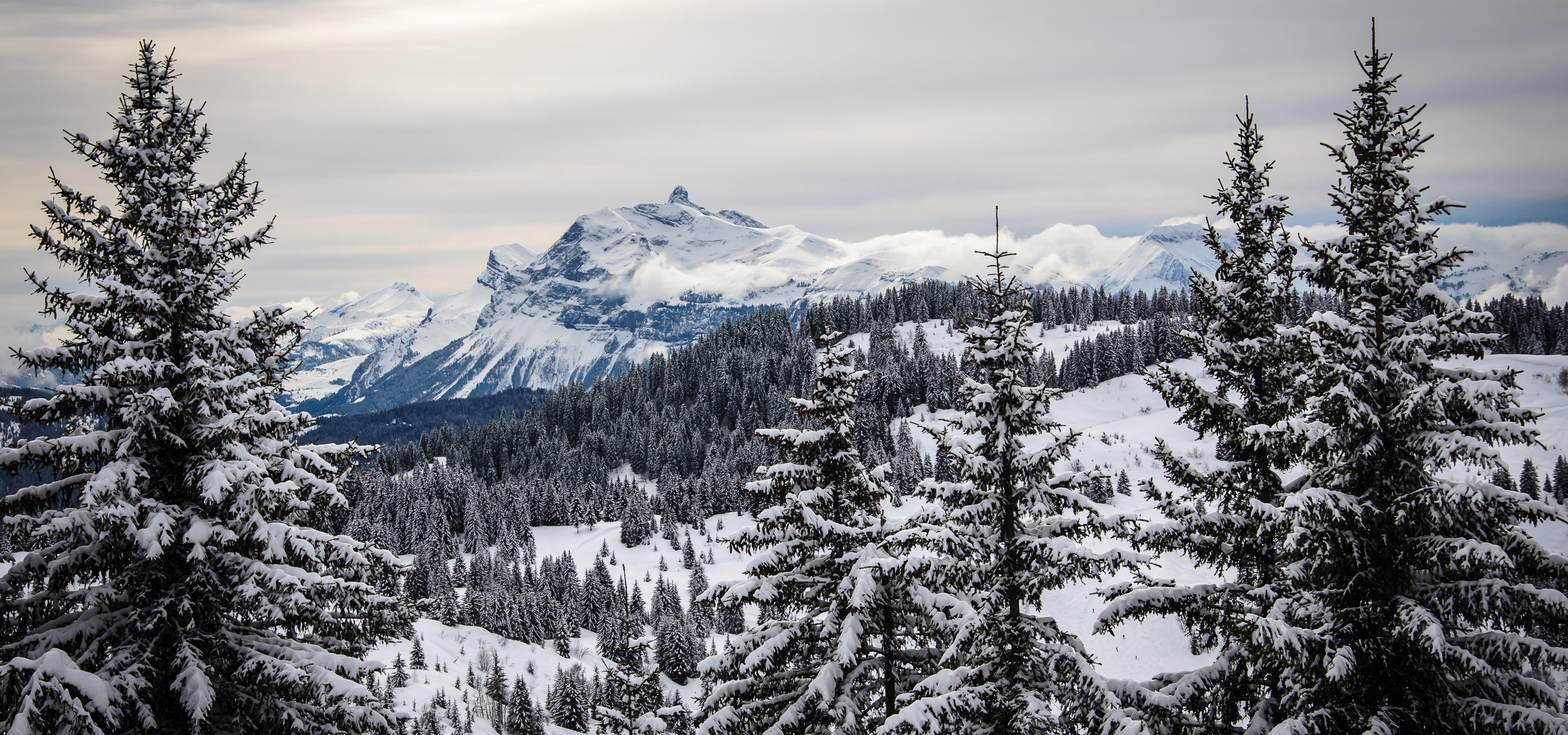 One of the most famous of those is the French-Swiss Portes du Soleil ski area, where you can ski right from Morzine, through Avoriaz and into Switzerland. The resorts linked might not be the most famous in Europe, but there's a huge amount of skiing and an excellent range of resorts and prices.
The Swiss Wall, at the border between France and Switzerland is famously difficult; it's probably the most extreme crossing between countries in Europe, but with a restaurant at the top and a fearsome reputation, it's one of the better known attractions in the Portes du Soleil.
Elsewhere in France, La Rosiere sits on the French-Italian border and has good family friendly skiing and an excellent line in pizza and pasta. It's not as large as the Portes du Soleil area, but the skiing is good and the resort is high enough to be snowsure. With a traditional style, a child friendly atmosphere and a selection of cruisey blue and red runs, this is a charming French resort on its own. The Italian connection is just an added benefit.
Despite being one of the best known resort in the Alps, Zermatt's connection with Cervinia goes surprisingly under the radar. Of course, everybody knows about it but it's not why people go to the resort. The connection has its benefits; heli-skiing being chief among them, but it's a perk to the already grand ski resort instead of a primary attraction.
Much of that is likely down to the fact that of the three, this is the international connection most likely to be shut because of poor weather conditions. It does include some of the most stunning views around though, with skiers at the top of the Matterhorn able to ski down both sides of the mountain. Hitting slopes and crossing borders. Who wouldn't enjoy that?