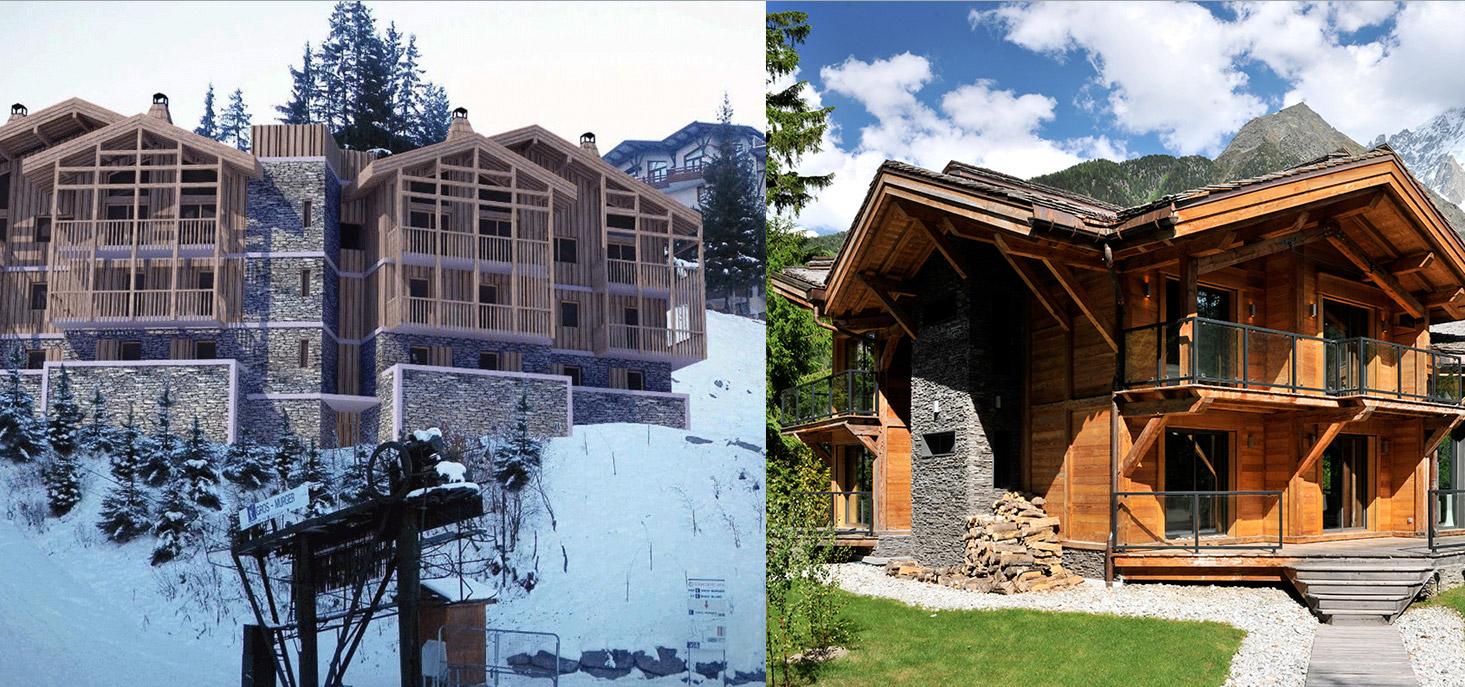 Whether you're looking for a chalet or an apartment, there are two main types of property for sale in the Alps, new build and resale, and there are benefits to both.
New build properties come with huge benefits in France in particular, because the government there is looking to encourage buyers to invest in new property over older resales. The biggest benefit is the TVA (French VAT) you can get back by renting the property out, but there are a number of ways that buying a new build property can benefit people who don't want to rent their ski home out.
French new build properties come with a 5.5% saving on purchase costs compared to resale property, and buyers don't need to pay the Taxe Fonciere for the first two years. Altogether, the total savings reaches up to 30% of the costs, which is a huge advantage when it comes to buying a new property. Buyers also get the benefit of being able to do all the interior design and the decorating themselves, ensuring the end product is their dream property.
On the other hand, rules currently in place in Switzerland mean that there is very little in the way of new build developments around. If we ignore any other benefits, from a pure availability standpoint, new builds are the way to go if you want to buy property in Switzerland. A well designed and beautifully decorated chalet is perfect for a quick sale.
Potential buyers don't need to wait for building work to be completed, so it's possible to buy a furnished resale and walk into it a month or so later. Buyers also have the added benefit of being certain of what the property looks like, whether the raw material is high enough quality, and what size the rooms are. Whichever direction you choose to go in, the end result will be you're dream property in the Alps.