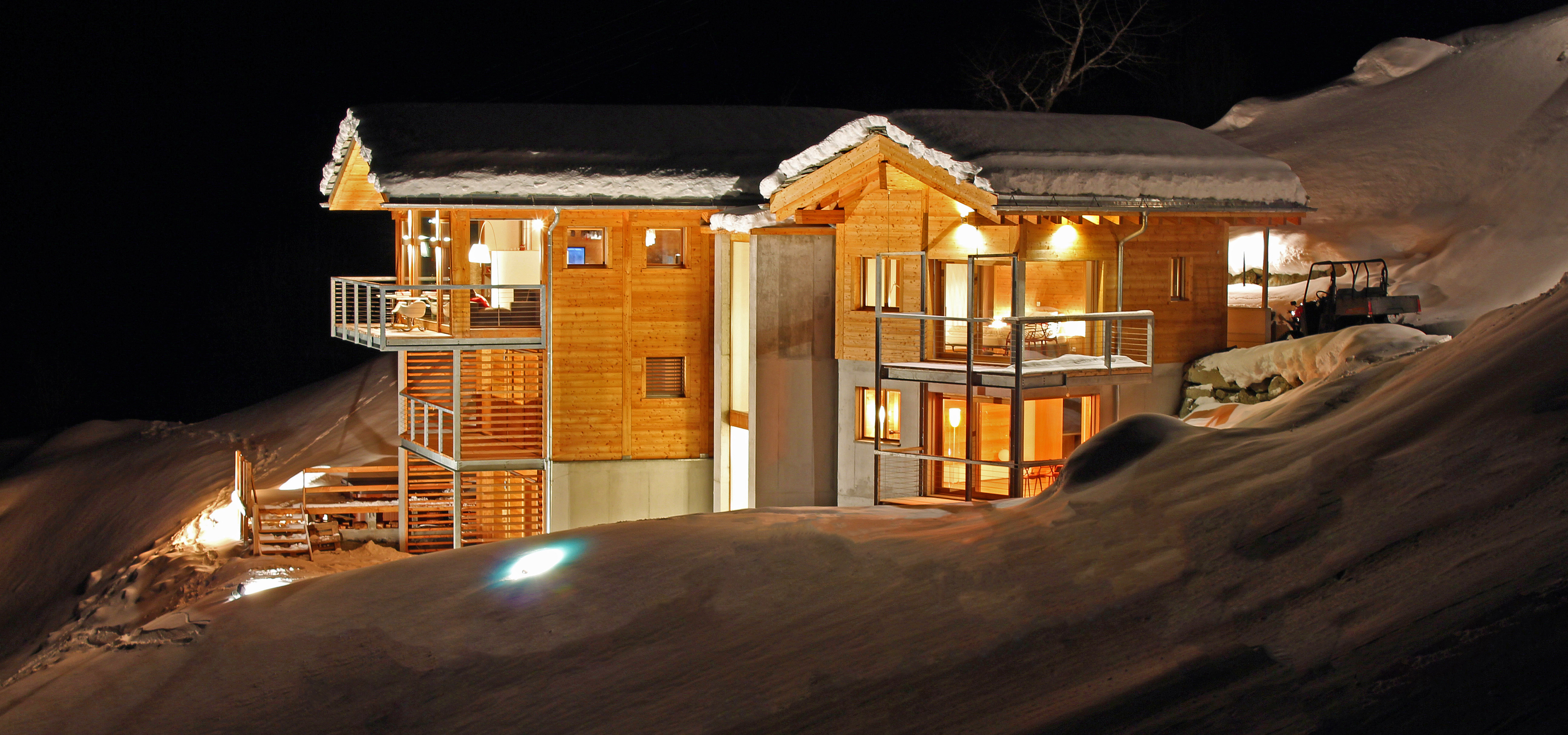 While most people who buy ski property don't care all that much about whether they get a chalet or an apartment, if you have your heart set on a standalone ski chalet then some resorts are better suited to you than others.
For those with the budget for it, Megeve is the ultimate chalet resort with its charming town, and large areas of the resort filled with luxury chalets. As the first purpose-built ski resort, Megeve has been among the premier Alpine ski resorts for longer than most people have been alive. It's because of this that property owners there seem to be buying into a lifestyle more than a ski chalet.
Anyone who doesn't quite have the budget for Megeve can look at St Gervais, where the properties are just as high quality, but come with a lower price tag. St Gervais might also be better for families with teenagers, since it's home to a Folie Douce.
If you're looking slightly further afield, Les Collons in the Four Valleys is home to several different chalet developments and resale properties. Unlike nearby Verbier, the resort is almost entirely made up of chalets rather than apartments, making this one of the better places to buy if you're not too keen on having upstairs or downstairs neighbours.
Over in France, St Jean d'Aulps is a good choice for buyers looking for whole chalets. It's in a peaceful part of the Portes du Soleil, and it's a good choice for anyone looking for an affordable chalet option. Elsewhere, St Martin de Belleville largely has chalets on offer. While the village is more traditional than some of the other Three Valleys resorts there are a host of new projects beginning soon, including an aqua centre and a golf course for the summer months.
Obviously these are by no means the only places with whole chalets available; the most popular Alpine ski resorts all offer a mixture of chalets and apartments, so if you're quick enough and you have the right budget you can find a standalone ski chalet anywhere.