Now that the ski season is winding down, most resorts have either already shut, or will be shutting over the next few weeks, it's time to turn our attention to the summer season. While over in resorts like Zermatt, the highest slopes are open year round, visiting somewhere like the Jungfrau region in summer is a very different prospect than it is in winter.
As the home to the Eiger, the Jungfrau and the Monch mountains, the Jungfrau area is popular throughout the year. It is a beautiful area to visit in the summer months, a popular climbing location and an excellent ski area in winter. Between the four main villages, Wengen, Lauterbrunnen, Grindelwald and Murren, the area has plenty to offer buyers looking for a real dual season resort.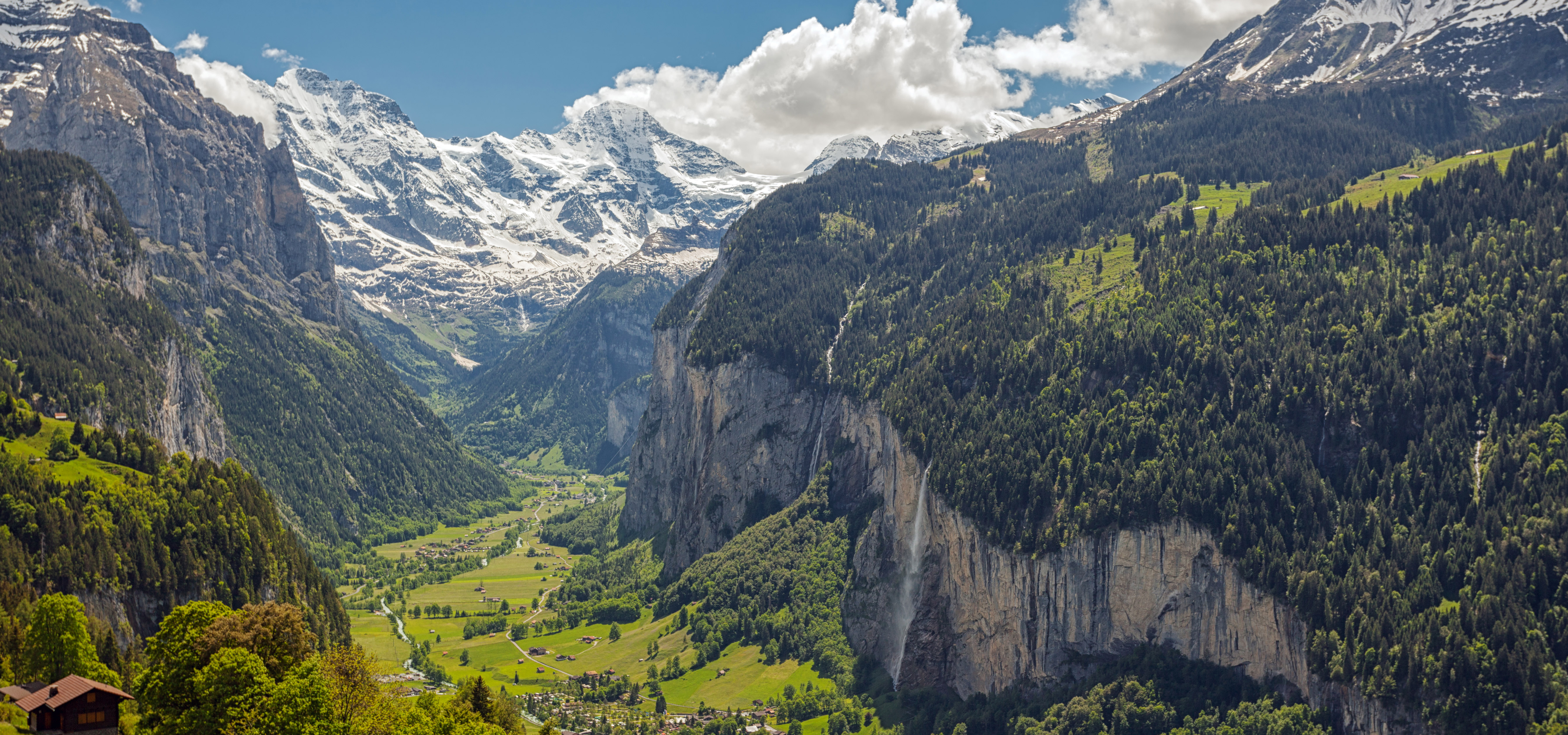 The skiing in the area isn't as high as in other popular French and Swiss ski resorts, but it's high enough to get reliable snow cover and its altitude is a benefit in the summer, when the area is a popular and attractive destination. Spring has arrived in the Jungfrau valley, and while some of the best known ski resorts in the world are hoping to preserve snow and stay open a while longer, Wengen is already looking forward to warm weather, open hiking trails and stunning scenery that is just as (if not more) spectacular in spring and summer as it is in winter.
As the home of the Jungfraujoch, Wengen, Lauterbrunnen and Grindelwald are incredibly popular destinations amongst buyers who are looking for spectacular surroundings and classic Swiss villages where locals and tourists alike can enjoy events like the Inferno Triathlon.
Many people looking at going over to Wengen for the summer will be looking for something a little more relaxing than that of course, but Interlaken is nearby and this area is one of the most lively in Switzerland when it comes to summer trade. So if you're thinking about visiting Switzerland in the off months, the Jungfrau region is an excellent choice.