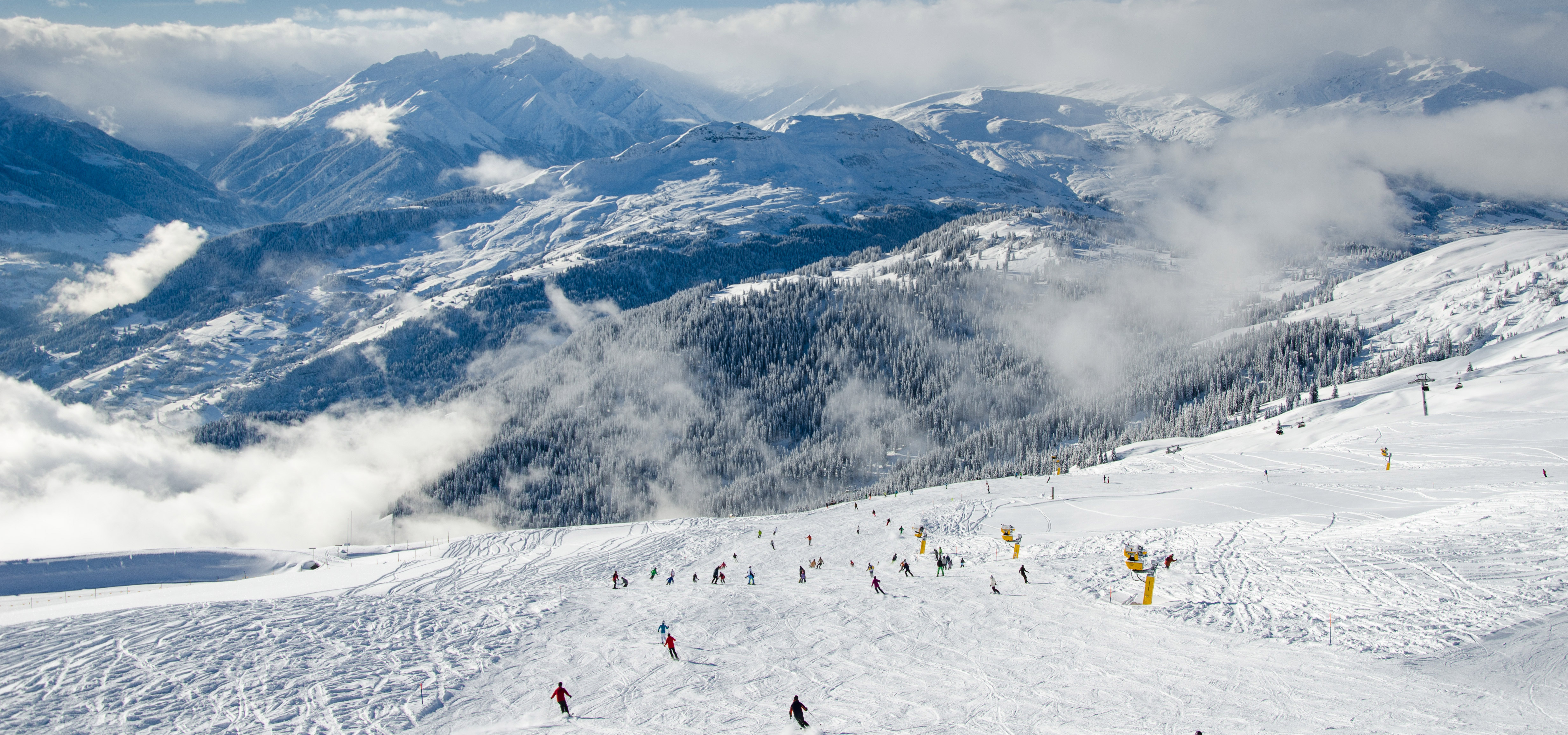 As more and more of the world accepts that global warming really is more than just a myth, Laax looks towards promoting sustainability and responsibility by becoming an entirely self-powered ski resort. And with growing concerns about the environmental impact of skiing, the snowsports industry is paying attention.
There has been a dedicated team working on the project, named 'GreenStyle', for five years now. Laax thinks the energy used on the mountain should be renewable; and to this end, there are several initiatives already implemented that are designed to reduce the resort's carbon footprint.
In order to promote renewable energy in the resort and on the mountain, there are multiple solar power plants. The installation of solar panels at all the new lift stations is increasing the range of Laax's renewable energy. Making the resort more efficient isn't just about that though, the resort aims to reduce energy consumption from hotels, restaurants and buildings by using a 'positive energy' philosophy.
The use of sustainable materials and a positive energy philosophy will result in a positive annual energy balance, where the buildings produce more energy than they use, with the help of new solar powered heating and hot water systems. Energy conservation is increasingly important across the world, but the ski industry climate change is a more immediate worry than many areas. Laax has been investing in the latest technologies to ensure better snow management; from hybrid snow groomers to new waste reduction and recycling measures.
The ongoing campaign to make the snowsports industry more sustainable and more environmentally conscious is not only gaining traction across the larger ski areas, but it is supported by a number of big names in the industry, including pro snowboarders Nicolas Muller and Sina Canadrian. As worries about climate change increase, there's no better time to support greener resorts than now, so let's try to make sure that ski resorts go green the right way.