Here at IIP, we don't always pay much attention to the Alpine sports competition calendar; ski racing is so common during the season that it can be difficult to keep up. That being said, we were excited to notice that Ryan Regaz, son of our Wengen expert Claire Regaz, was on the Ski Cross team this year.
In a strong year all around for the Swiss ski cross team, who held two of the top three positions for both the men's and the women's competition, Ryan Regaz won two victories and five podiums to take the top spot in this year's Europa Cup Ski Cross. For those of you reading who aren't sure what Ski Cross entails, it's the happy medium between downhill racing and freestyle skiing.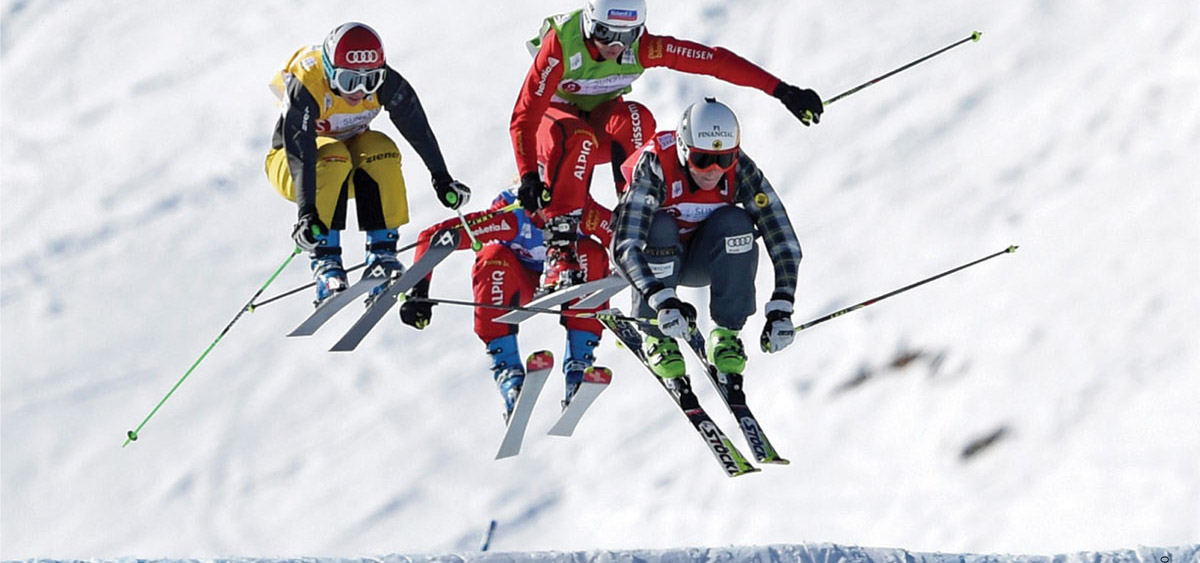 It's a timed race, but it features some of the terrain that you usually see teenage Parkrats hitting on a Saturday afternoon. Each race has four competitors completing the circuit at the same time, which makes it one of the more exciting events in the calendar. Ski Cross was added to the Winter Olympics in 2010, while it became an event at the FIS Freestyle Skiing World Cup in 2004.
Ski Cross was also in the first fifteen Winter X Games, before being cut due to the costs associated with building the course. Regaz becomes Ski Cross Champion in only his second season of international competition this year after a narrow miss on a place in the Swiss Downhill team prompted a move across disciplines. With most of the world's ski areas either shut, or shutting in the near future, this season has come to an end. We look forward, therefore, to seeing whether Regaz can continue his winning form into next season.
Elsewhere in the Europa Cup events, there were more Swiss wins with Nicole Gasparini in the women's Moguls and Nicolas Gygax in the Aerials, with Walter Wallberg winning for Sweden in the men's Moguls along with Lara Wolf and Fabian Kettner winning the men's and women's Slopestyle.