The pleasing mountain panorama of a chalet with a view has always been popular, and most properties try to maximise what they have as much as possible. Every once in a while though, you come across a chalet that is just a cut above when it comes to spectacular Alpine views.
The Four Valleys might be a fairly well known ski area, dragged into prominence with the enormous popularity of Verbier, but of all the main resorts Les Collons is one of the lower key. Whatever else you might say about this particular hidden gem of a resort, it really does have some genuinely breath-taking views. It's home to a good selection of chalets, all enjoying views across the valley.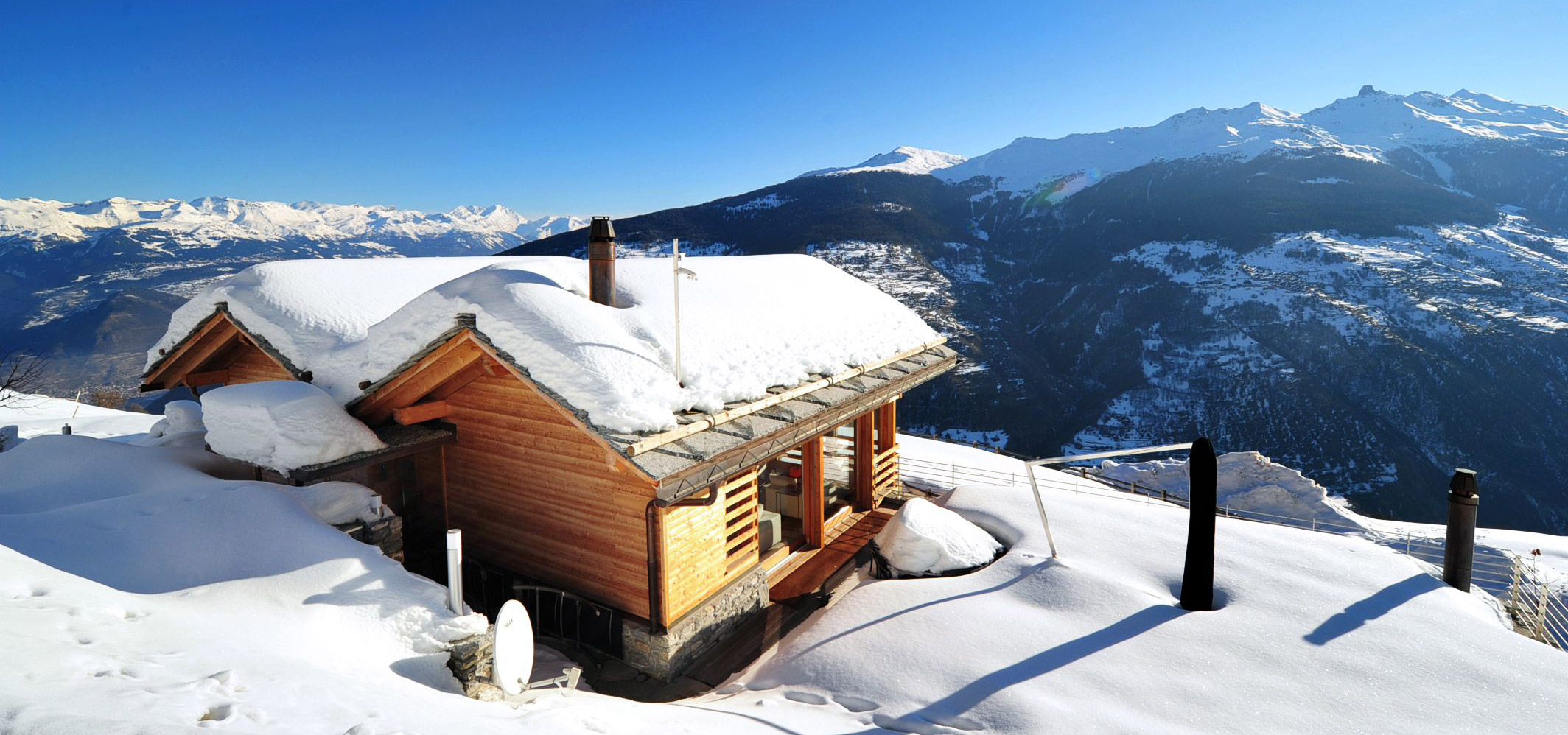 It's not unusual to see Wengen in an article about breath-taking mountain views. The Eiger, Monch and Jungfrau mountains tower over the whole valley, meaning views are almost expected. Of all the property for sale in Wengen, the Mittaghorn Residence offers some of the best views in the village. Wengen tends to sell itself when it comes to scenery, and if you're looking that way it's well worth checking out.
Over in France, Swan Lodge in Meribel is a new development that will offer genuinely panoramic views across the valley. That might not sound as exciting as views of the infamous Eiger, but the Trois Vallees is so popular that they're getting increasingly uncommon, and one as awesome as Swan Lodge's is something special. Megeve is many things, including (but not limited to) the first French ski resort.
Built by the Rothschild family as France's answer to St Moritz, you'd expect Megeve to boast some of the most spectacular views in the French Alps. Combloux, around the corner, shares the views but offers more for your money. That's where you'll find the Hameau de Cuchet, with its pretty wooded scenery, too. Alpine scenery is almost always stunning, and unless your window looks out over the back of someone's house you're bound to have something pleasant to look at when you're relaxing by the fire at the end of the day.
That means it's not easy to find chalets and apartments a cut above all else. If you've got your heart set on looking out on uninterrupted views of imposing mountainscapes, take a look at Wengen and Les Collons in Switzerland, and Megeve in France.