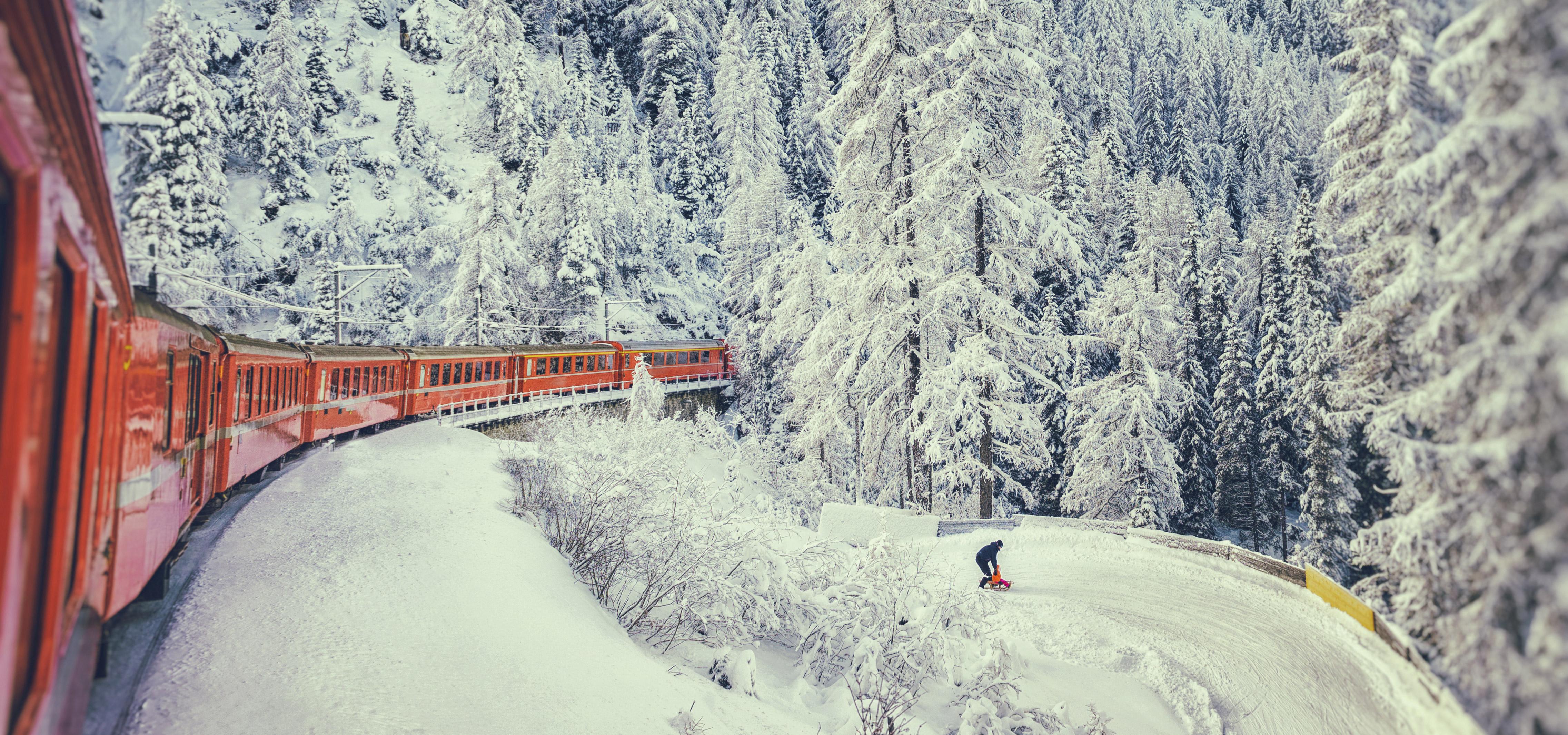 The Alps are no stranger to tunnels going through the roots of the mountains. In France, the Mont Blanc tunnel is one of the longest in the world and there are more like it dotted across the mountains. With that said, it won't be too much of a surprise to hear that Switzerland has built the world's longest rail tunnel under the mountains.
The Gotthard base tunnel is 57km long and 2.3km under the Alps. It costed eleven billion euros to build, and it's taken seventeen years to complete. The tunnel doesn't open for regular service until December this year, but there are plans for festivities before then to celebrate the opening.
German chancellor Angela Merkel, French president Francois Hollande and Italian prime minister Matteo Renzi are all joining the Swiss president Johann Schneider-Ammann on the maiden journey through the tunnel. While the current journey between Zurich and Lugano takes two hours and forty minutes, the tunnel will cut a full 45 minutes off the journey time between Switzerland and Italy.
Practically, for home owners in the nearby Swiss Alps this means that you can get to the famous Italian lakes in less time than ever, which is always a nice perk. Otherwise, the faster connection between Zurich and Lugano will be a keystone in the Rhine-Alp corridor. Elsewhere in Europe the next mega-tunnel is already underway, with a planned route cutting through the mountains and creating a short rail link between Innsbruck in Austria and Bolzano in Italy.
Hopes are high that the new tunnel will help reduce the number of cars travelling through the Alps, protecting the ecosystem. For the surrounding ski resorts, this can only be a good thing; after all, a healthier ecosystem means the snow is likely to be better in the mountains, meaning more skiing and longer seasons.
While it seems unlikely that the tunnel will remain the World's longest for long, this year it is being touted as a symbol of cross-border co-operation and a part of a huge EU initiative (despite Switzerland itself not actually being a part of the European Union). Symbol or not, we can't see an increasingly accessible Alps as anything but a positive for Alpine property owners and prospective owners alike.