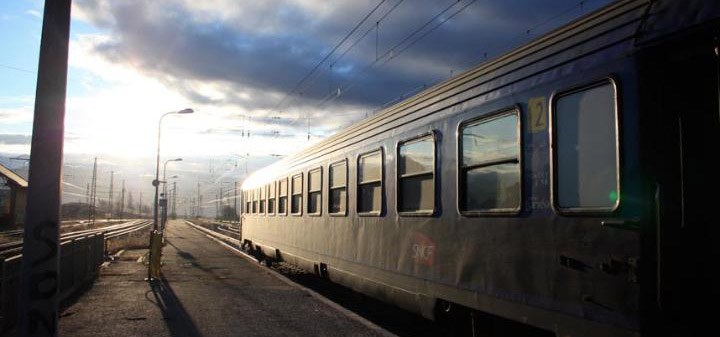 The snow train has long been an institution in the Alps. It's still the most scenic way to travel to there and resorts like Zermatt are accessible almost entirely by train. Sadly, the increasingly regular and more convenient planes flying to and from the Alps means that trains, particularly in France, are getting less popular.
Don't worry though; it's not all trains to the Alps being cancelled. Only the night train is facing the axe as a remnant of a bygone era. If no proposal to save the trains is received by July 1st, then almost all night trains will be consigned to the past. What has long been one of the most relaxing ways to travel to the Alps for a weekend break will become yet another mad rush to get out to the slopes.
There is currently a petition to save the sleeper trains, but it only has 2,283 supporters at the time of writing, which is unlikely to be enough. The sleeper trains to the Alps have become a luxury rather than a necessity in the years since high-speed trains became a regular feature in Europe. That doesn't mean there aren't a devoted set of sleeper train-goers, who see the night train as the best way to get out to the Alps for a long weekend.
Getting the train through some of the most beautiful scenery in France is an utterly unique way to travel, offering first class luxury and a journey that is as memorable as the ski trip that follows. As taking a train to the Alps has been proven little different to going by plane, while also being much more relaxing than busy flights and long transfers, the loss of the sleeper train is a huge blow to the snowsports community.
Snow trains might not have the glamour of the Orient Express, but they're a unique way to get to the slopes that works better for families than you might expect. The fact that children sleep their way through the journey, waking up just as they arrive in the resort means this is one of the easiest journeys around for adults with kids. Sadly, it looks like it's all coming to an end in the next month.
The French State Department of Transport has stated that there has to be a proposal to save the sleeper trains received by the rail carrier SNCF before the trains are due to be terminated in July. It looks like it's finally time to say goodnight to the sleeper train in France.