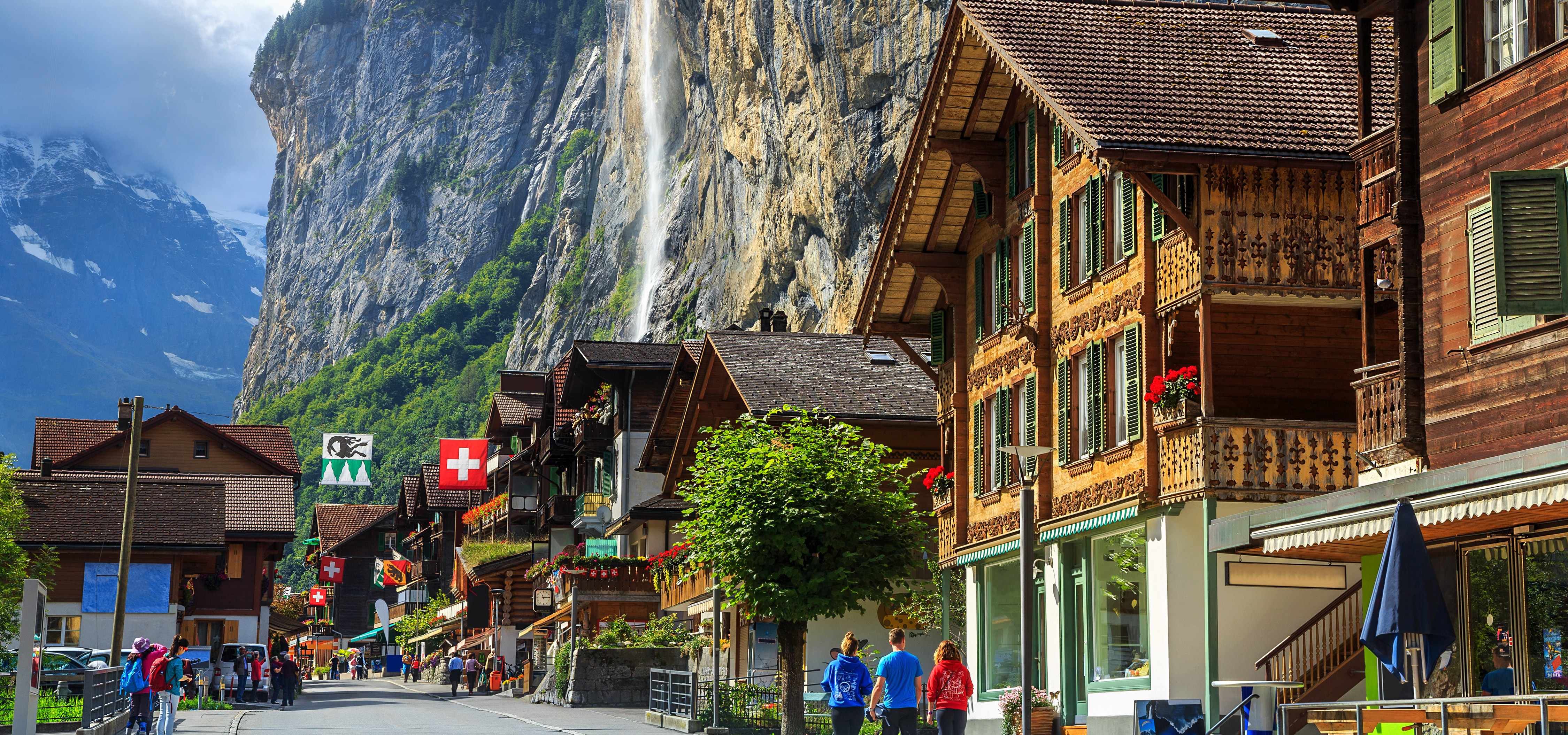 When it comes to ski property, the phrase 'chocolate box' is bandied around quite a lot. But which Swiss resorts really are chocolate box, and what does the phrase even really mean? We can answer one of those questions right away.
A chocolate box ski resort always refers to a Swiss resort, and it has to be traditional Alpine, with wood clad buildings that were once cow sheds, sometimes set around an old square or a medieval church. Plenty of Swiss ski resorts are beautiful, and most at least partially fit the aesthetic of the charming Swiss ski resort. That isn't all there is to a chocolate box ski resort though.
A chocolate box resort doesn't have apartment buildings, once concrete but now clad in wood to improve the look of the centre. A real, chocolate box resort has retained its character and traditional charm throughout its history. Verbier, with its reclad central buildings, is not a real chocolate box resort, despite the attractive old chalets.
By contrast, the resorts in the Jungfrau region; Wengen, Grindelwald and Murren, have all retained their traditional Swiss character. From old stone churches and Victorian hotels to farming buildings that have been converted into chalets, it is little wonder the Jungfrau region is a UNESCO world heritage site. Elsewhere, Villars offers a similar classic Swiss charm, with a history as a small shepherding village that has retained its rustic charm through the years.
The resort that most encompasses the idea of chocolate box charm, however, is Grimentz. As one of Switzerland's quieter resorts, it still retains the heart of a classic Alpine village. The chalets are all traditional old buildings, and the resort has its own traditions and culture.
Saas Fee, where there is still a smattering of cow sheds in the village, and the more glittery and glamourous Zermatt nearby, both offer an element of chocolate box Swiss charm. Both resorts offer a car free centre, with classic chalet style buildings and a uniquely Swiss character.
While there may only be a limited number of genuinely chocolate box villages in the Swiss Alps, most ski resorts across Switzerland, Austria and France offer their own atmosphere and stunning scenery. Chocolate box or not, most Alpine resorts will bring something special to the table.