Summer has arrived, temperatures have finally warmed up and the sun is shining. What better time to talk about lakeside property? Interlaken in Switzerland and Annecy in France offer historic towns, spectacular views and they are perfect dual season destinations.
Interlaken sits just below the famous Jungfrau ski region, with spectacular views and one of the most famous peaks in the world only a cog railway journey away. The resort sits between Lake Brienz and Lake Thun, with canals running through the town and pretty satellite villages dotted around the area. The scenery here is breath-taking, and easily one of the largest reasons to choose Interlaken as your base in the Alps.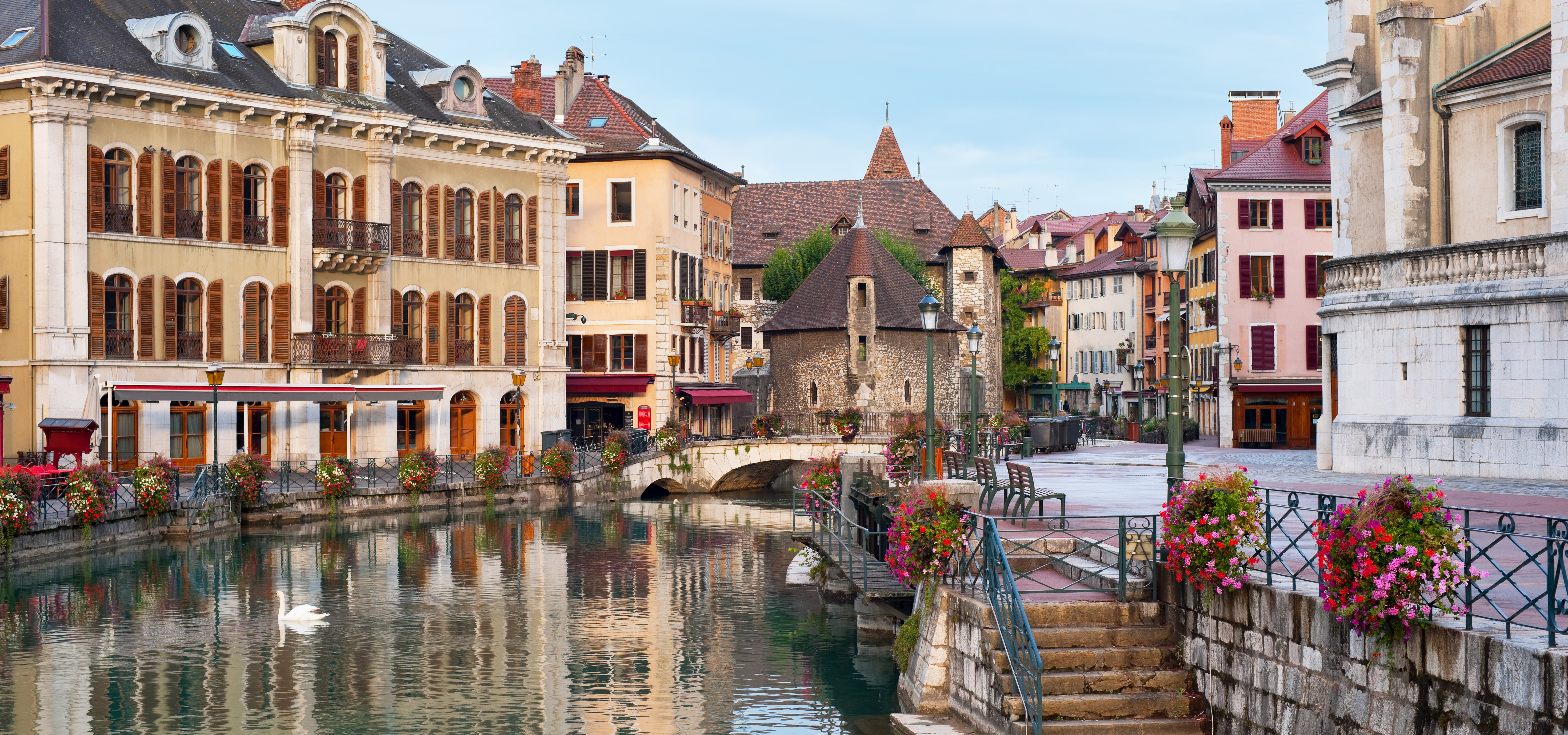 In fact, regulars here are of the opinion that the resort looks at its best when you're abseiling waterfalls, tumbling down white water or seeing the sights from a paraglider. With trains from most Swiss cities, including Geneva and Zurich, Interlaken is always easy to get to. Across the border in France, Annecy boasts one of the easiest towns to get to in the French Alps. There are regular buses and transfers from Geneva, and trains from Paris and Lyon.
While Interlaken boasts stunning views of the Eiger, Annecy is known as the Venice of the French Alps. Annecy Vieille Ville is stunning, with picturesque old buildings leading up to the lake front where the Imperial Palace offers old world charm with an imposing position. The beautiful turreted chateau that looks over the town shows an historic side to Annecy, which was made great by the medieval Counts of Geneva, and later by the Dukes of Savoy.
It might not be as explicitly linked to a ski resort as Interlaken, but Annecy is close to a number of fantastic French ski resorts. Most notably, La Clusaz is within easy reach. Famous freeskier Candide Thovex is one of a number of influential skiers to call Annecy home, and La Clusaz his home turf. If you're interested in lakeside Alpine property, don't hesitate to get in touch with us.