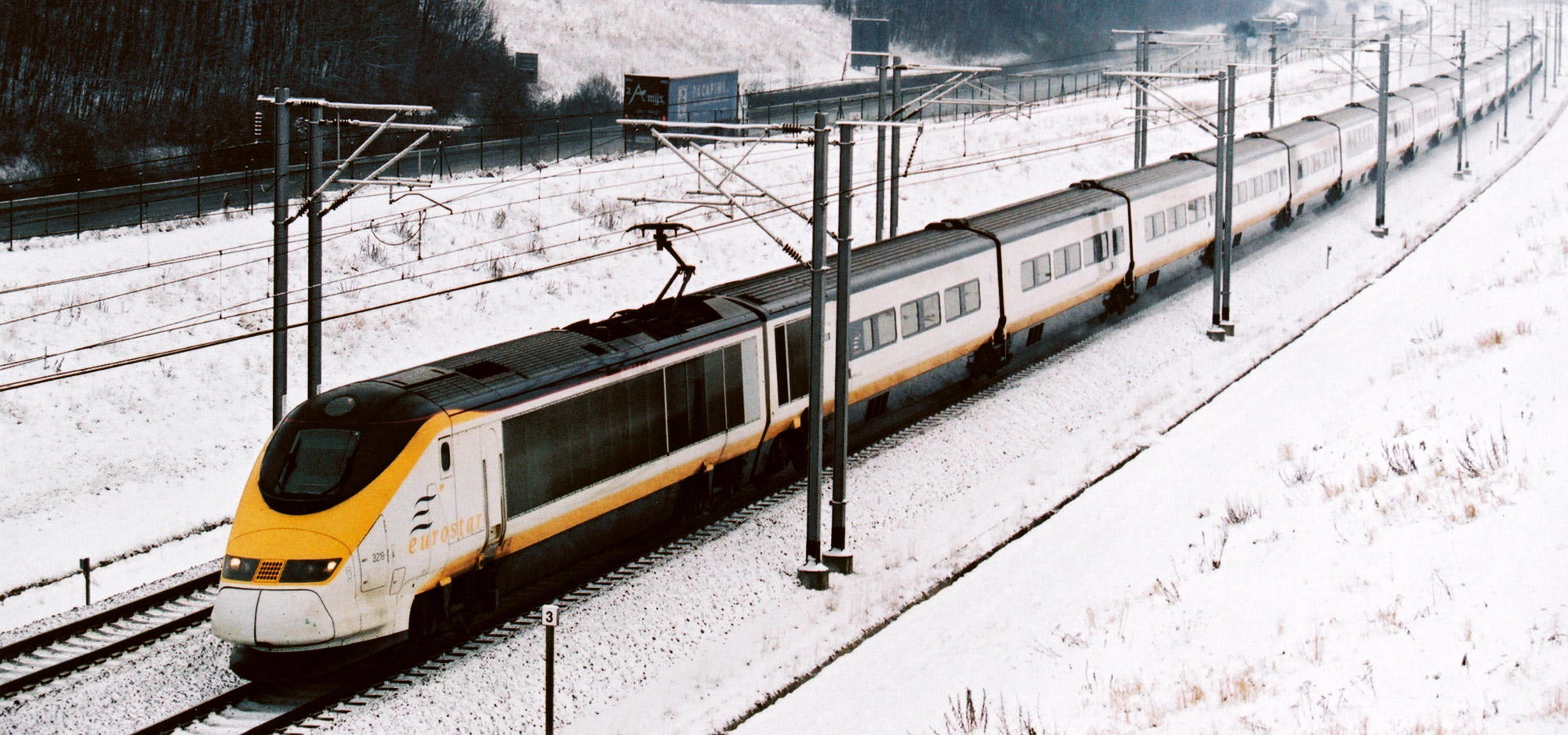 Since it opened in 1994, the Eurostar has changed the way we travel to the continent. Skiers have been enjoying the relaxing and scenic Eurostar journey to Paris on their way to the slopes for the last twenty years. In the last two decades, the Eurostar has extended its route from the initial three stops at Waterloo Station in London, Gare du Nord in Paris and Brussels-South railway station to a much larger network.
Then, last week, the first Eurostar service to the Alps opened. Providing easy access to the most popular French ski resorts, including Meribel, Courchevel and Val d'Isere, the service will provide direct trains to three new stations in the Alps. The route will end at Bourg St Maurice, going via Moutiers and Aime La Plagne. This will give skiers easy access to the Paradiski Area, the Trois Vallees and the Espace Killy; three of France's most famous ski areas.
Running on Friday evening and Saturday morning, the train service gives you an enormously generous baggage allowance and a relaxing journey through the French countryside. It's these factors that set the Eurostar head and shoulders above travelling by aeroplane and then enduring a few hours' transfer to the resort. The overnight train arrives just in time to replace the doomed sleeper trains to the Alps, arriving at its' final destination at 6.15 the following morning.
The Saturday morning train leaves at 9.45am and takes roughly eight hours. It arrives at the final stop at 7pm, and travels through some of the most spectacular scenery in France. Getting the train to the slopes has been an important part of the experience since the earliest days of skiing, when the snow train was equipped with a disco carriage and aeroplane travel was still prohibitively expensive.
It still holds a special appeal beyond the looser luggage restrictions, and for families, the overnight train is an easy way to get your kids out to the Alps with minimal fuss. The ability to just fall asleep and wake up in the Alps was one of the things skiers protested over most when it was announced that the sleeper trains to the Alps were being cancelled. While the new service might not come with sleeper carriages, for many travellers the principle remains the same.
These seasonal ski services will run weekly from 17th December 2016 until 8th April 2017 next year, with the overnight service starting slightly later and ending earlier.