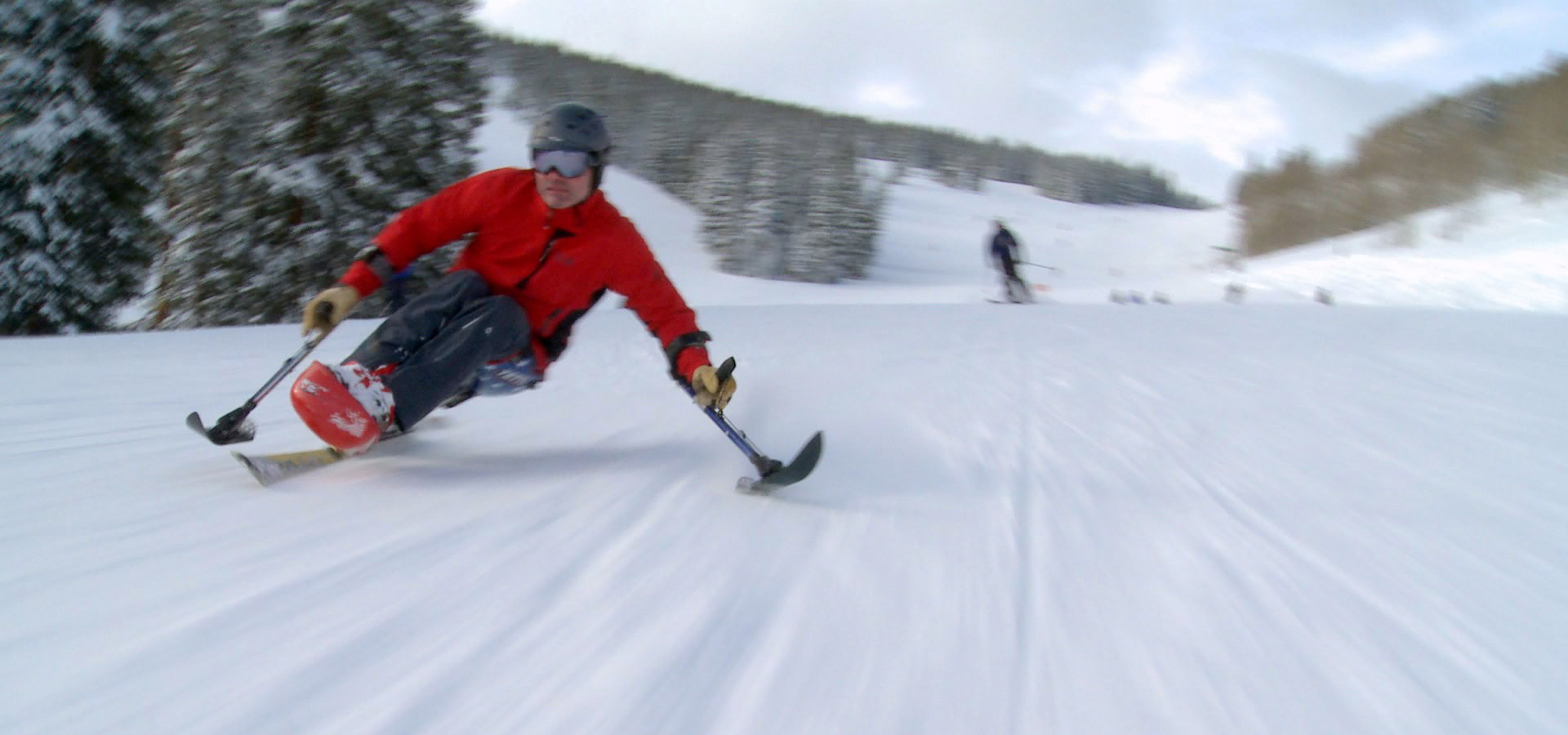 Alpine skiing has been a staple in the Winter Paralympic Games during all eleven events that have taken place thus far, and the disabled skiing profile has grown substantially in recent years. Facilities are being put in place across the Alps to ensure disabled skiers can make the most of the mountain, and adaptive skiing is more common than ever.
One of the leading ski areas improving facilities for disabled skiers is the Trois Vallees, where there has been a huge investment in ensuring it is as easy as possible for disabled skiers to get around the mountain.
Courchevel
ESF have ensured over the last few years that their ski schools are well equipped with sit skis and qualified instructors to help disabled skiers make the most of their time on the mountain.
The latest advance in handiski facilities will see a specialised ski area established in a joint approach by the Courchevel Village, 1650 and 1850 ski schools. The site is located in the Pralong quarter, and was chosen for both road access and terrain layout. The area will be accessed by two specially adapted ski tows and a six seat chairlift. There will be 12 specially trained instructors, led by advisor Pierre-Emmanuel Bernoud, committed to providing instruction in the area.
This project will make Courchevel one of the best places for disabled skiers to learn, in a safe and fully equipped environment. The new facility will even have dedicated parking spaces to make sure those with reduced mobility can easily get to the slopes. The Trois Vallees believe the dedicated handiski area is the next step in their ongoing quest to make the Three Valleys as accessible as possible.
Not only are lifts and terrain safer for disabled skiers than ever before, but these large scale infrastructural changes are making disabled skiing, as a sport, more visible than ever. Inclusivity is an important part of snow sports culture in Europe, and we hope to see similar facilities being provided across the Alps.