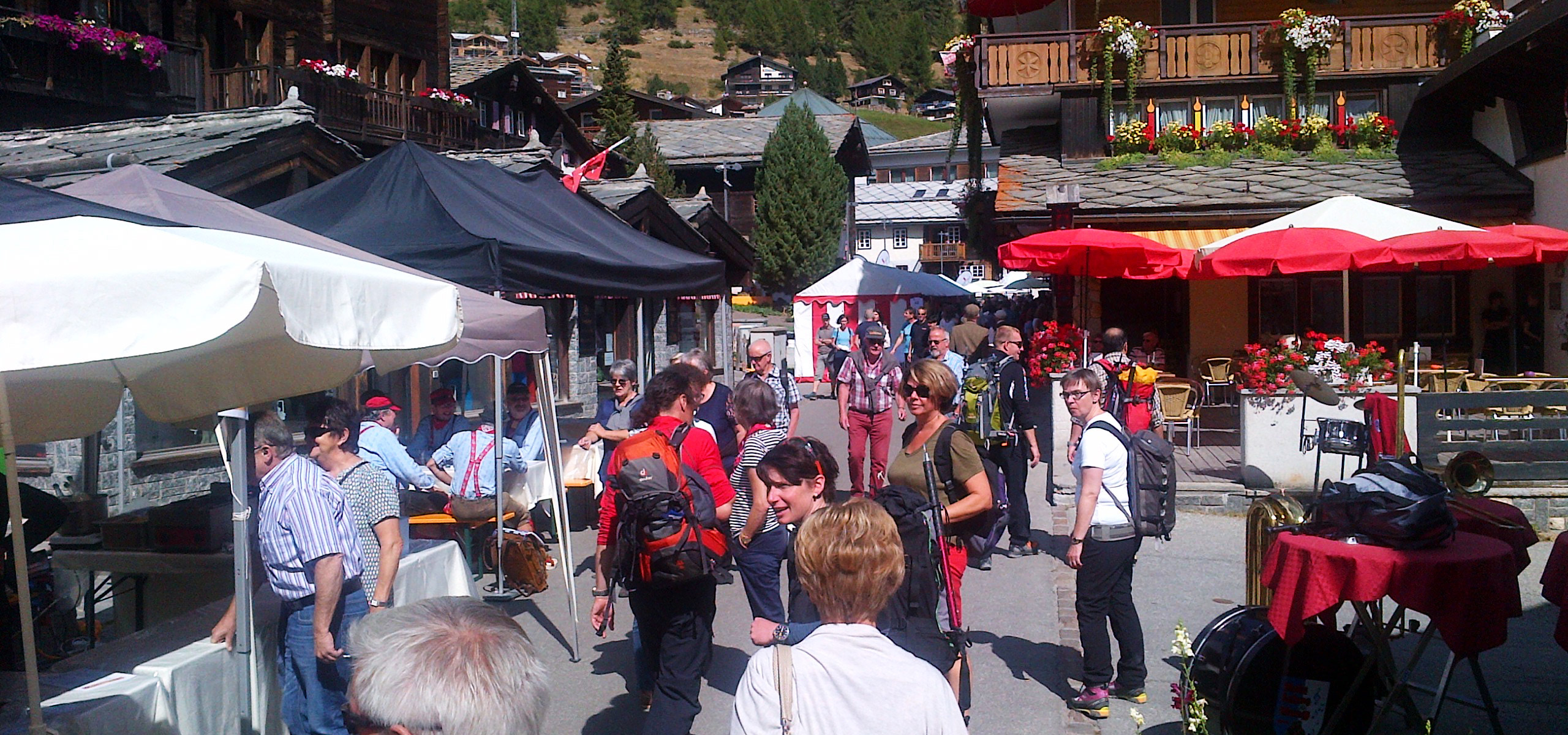 Switzerland occupies the mid-ground when it comes to Alpine cuisine. It isn't as well known for its food as Italy and France, aside from the world famous chocolate, but it offers far more gourmet fare than Austria. It definitely wouldn't be the first place you'd look for food festivals.

You'd be forgiven then, for thinking that the Canton Valais is far more mountain man than gourmand. You would be wrong.
Last weekend saw
Saas Fee
's annual Nostalgic Culinary Mile arrive once again, bringing another year of fantastic food from each of the bars and restaurants in the main street. The theme this year was Ski Tourism, which inspired plenty of imaginative costumes from the locals, including one particularly excellent retro climbing troop. The festival is all about enjoying the culinary traditions of the past, and the range of traditional food is sampled by crowds of locals wearing their grandparents clothing and listening to the live oompah bands scattered along the main straight through the village.
The organisers give out prizes for the best dressed, with the proceeds going to charity. The event is a great way to get a real feel for the local culture of Saas Fee, so anyone looking at the resort should consider heading over for it next year. And if you're more interested in the food element of the whole 'food festival' thing, then the Canton Valais has another one coming up in the next few weeks.
La Fete du Gout takes place in Sion, located around 20minutes from
Verbier
, and it is part of the Swiss Taste Week. There are around twenty stalls at the festival, each managed by local restaurants. The 14 wineries that form the Wine Producers Association of Sion also partake. This festival might be missing out on the costume element of the Saas Fee equivalent, but it offers some superb traditional cuisine.
Taking place this weekend, on Saturday, we recommend you check it out if you're in the area.