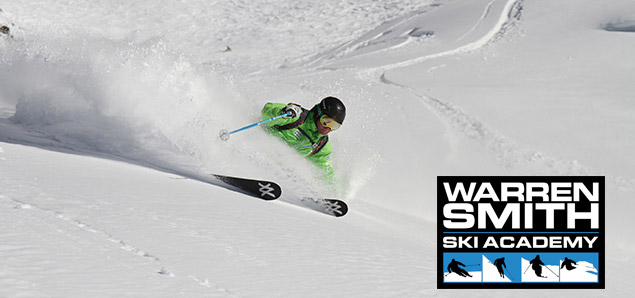 Next month will see the Warren Smith Ski Academy go on tour.
Yes, starting from the 6th October the Warren Smith is going to be travelling the UK offering ski technique advice ahead of the coming ski season. The workshops set out his world-leading formula that combines the three pillars of technique, equipment and biomechanics in order to improve his clients skiing.
It is these three elements that determine how well you can ski, especially once the slopes get tougher. While most people spend time working on their technique, it's common to neglect equipment and biomechanics when it comes to improving your skiing. The workshop will cover why it is important to focus on getting the right skis and boots, making sure the boots fit well and the skis are right for you.
Seemingly small problems like slightly too large boots or skis the wrong height, with the bindings set up wrong, can have a huge impact on your skiing ability. The Warren Smith Ski Academy team can ensure skis and boots are correctly set up for anyone planning on heading out to their workshops.
Biomechanics is the third important factor in improving your skiing. Specific weaknesses in each of the three main areas; ankle flex, lateral control and leg steering range will have a huge impact on your skiing. Once the Academy team has tested skiers for their strengths and weaknesses in these areas, they can recommend a series of helpful exercises tailored to each individual skier.
The Warren Smith Ski Academy runs summer and winter courses across the world, in locations such as
Verbier
,
Zermatt
and Niseko. Their courses range from one week to a full season, and they are well known for their innovative style and high quality teaching. The tour will be visiting eleven Ellis Brigham locations throughout the country, starting in Glasgow and ending at the Telegraph Ski and Snowboard Show.