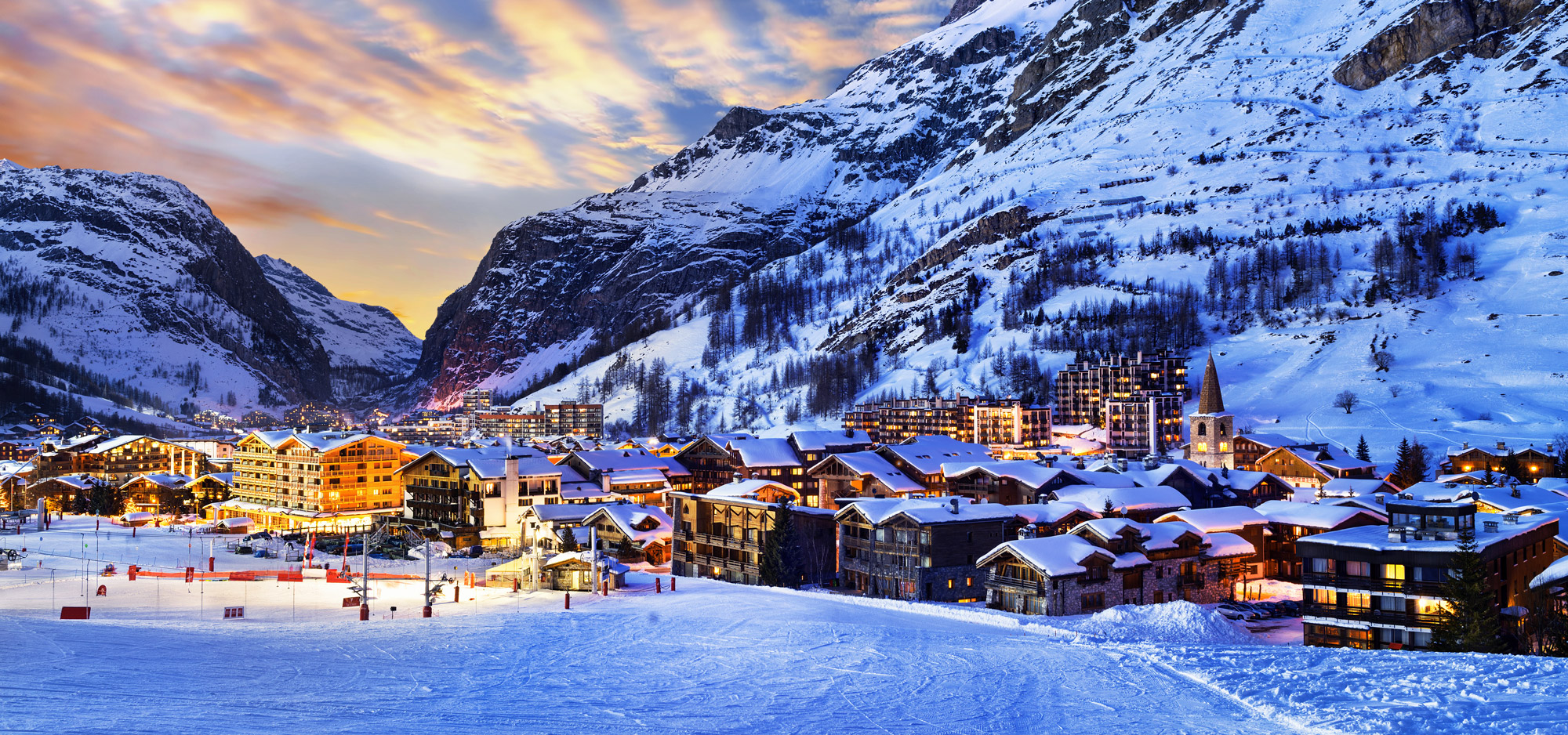 Val d'Isere is one of the most popular ski resorts in France, and in recent years has undergone something of a renaissance that has seen upmarket developments and the recladding of central buildings. The resort retains its lively atmosphere in the centre, while smaller enclaves like Le Fornet boast the utmost luxury. Its skiing is considered some of the best in France, and it has its charms off the slopes too.
It is, in spite of the Espace Killy reputation of hard skiing and steep drops, a fantastic place for non-skiers. Whether you're an outdoors type, or you just want to enjoy relaxed walks, spa days and fantastic restaurants, Val d'Isere has it covered.
From the winter walks, to the ice climbing, paragliding and ice diving, outdoors types have plenty to occupy themselves with if they're not keen on hitting the slopes. The resort also has an excellent Ice Driving course sponsored by BMW, where petrol-heads can test their mettle. There's an ice karting course next door that is great for groups of friends who either don't ski or fancy a break from the slopes.
An aqua centre is home to swimming pools and spas where you can unwind, while many of the high end chalets and apartments have their own spa facilities where owners can relax on the days when the weather comes in. Elsewhere, dog sledding is always a popular Alpine activity and gives you the chance to wrap up warm and enjoy the scenery.
As one of Europe's most famous après ski destinations, one of Val d'Isere's biggest selling points is the wide variety of bars on and off the slopes, from seasonaire spots to upmarket cocktail bars. The resort is also home to a number of fantastic restaurants, from Michelin starred gourmet cuisine to rustic Savoyarde fare.
Of course, those of us looking for excellent skiing above all else will be most concerned with the brilliant ski slopes between Val and Tignes, but it's always nice to know that any non-skiers in the party will enjoy the resort as much as the skiers.