An article published in The Sunday Times this weekend saw our very own Simon Malster discussing the benefits of investing in apartments over chalets. In the most popular ski resorts, space has long been an issue when it comes to investing in a well situated ski chalet. According to Simon, it is this more than anything else that is driving buyers towards apartments over chalets.
Published in the overseas section of The Sunday Times, the article features luxury properties from Investors in Property and sister companies Alpine Marketing and Mountain VIP.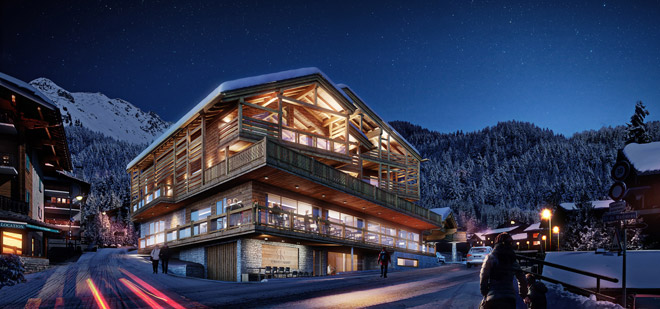 10 of the best Alpine flats
"Snow-struck skier, do you dream of your own chalet, halfway up a mountain? Well, stop: because what you probably need is a flat.
That's what one of Simon Malster's clients decided when he was shopping for a second home in the ritzy resort of Verbier, in Switzerland. "It wasn't that he couldn't afford a chalet," recalls Malster, the director of the ski specialist Investors in Property. "He had a budget of 20m Swiss francs (£16.2m), but he was tired of looking at properties stuck out in Verbier's suburbs."
So when Malster suggested the Rosalp Residences, a development of enormous luxury flats in the middle of town, he jumped at it. "It was the location that did it," Malster says. "Verbier's main lift is only 150yd from the front door, and it's surrounded by key après-ski venues." Given that his client has a 17-year-old daughter, being in the thick of the resort's social scene was just as important as quick access to its famous off-piste skiing.
This is not a one-off. All over the Alps, the cranes have been swinging over new-build apartments and high-end refurbishments — partly because there simply isn't enough land left in the A-list resorts to build freestanding chalets, but also thanks to a desire for convenience. "Lock up and leave" is a frequently repeated phrase in the market, as buyers decide they don't have the time or the patience to deal with freezing pipes in winter and overgrown gardens in summer."

Read the Full Article Here