Whatever form it might take, après ski is a big part of skiing. Whether you head off to the spa, attend a yoga class or hit the local bars, unwinding after getting off the slopes is as much a part of your holiday as getting out onto the mountain. So, since we've recently covered healthy mountain options, we're turning our attention to some of the best après ski bars in Europe.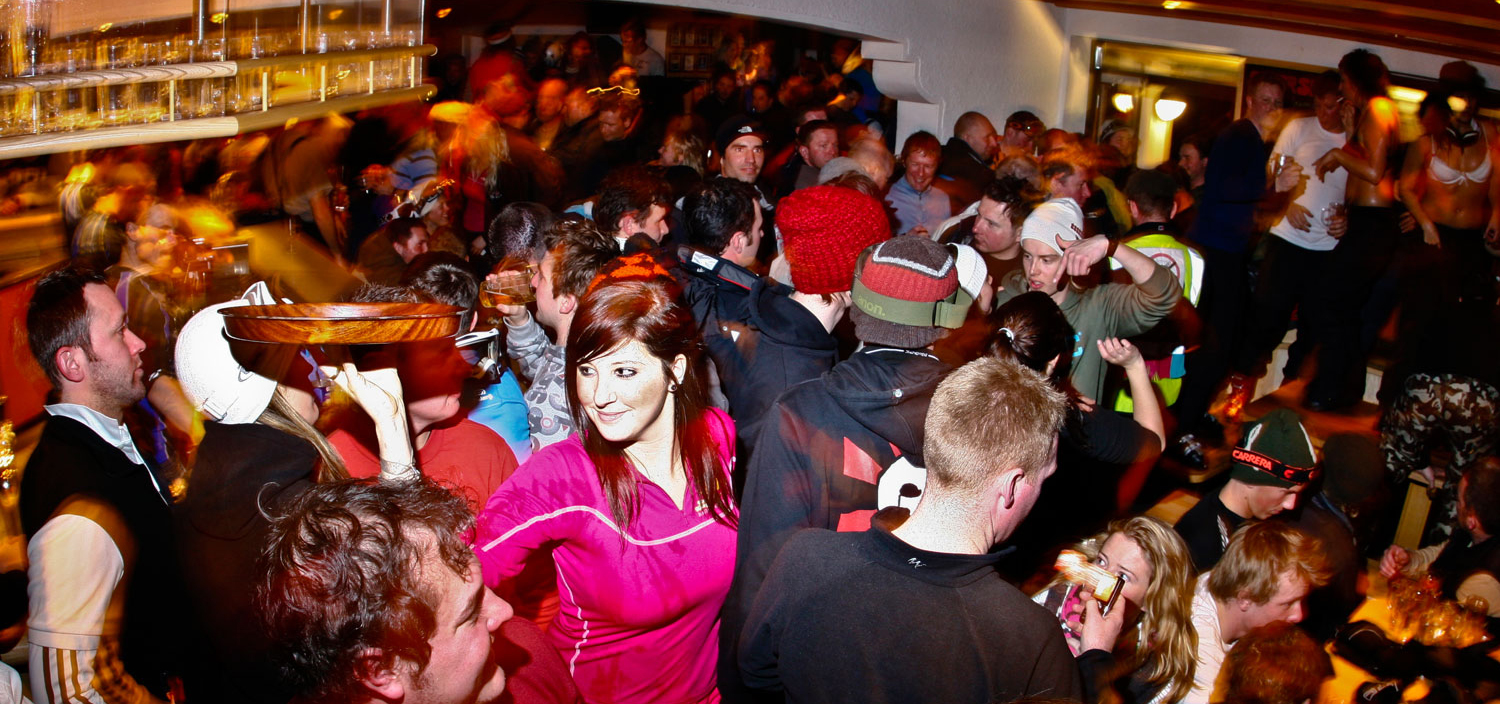 The Mooserwirt / the Krazy Kanguruh – St Anton
A double header first up, the twin pillars of après ski in St Anton are two of the most famous ski bars in the world. The Mooserwirt is the better known, and the more popular amongst tourists. The Krazy Kanguruh is home to seasonaires and generally attracts a younger crowd.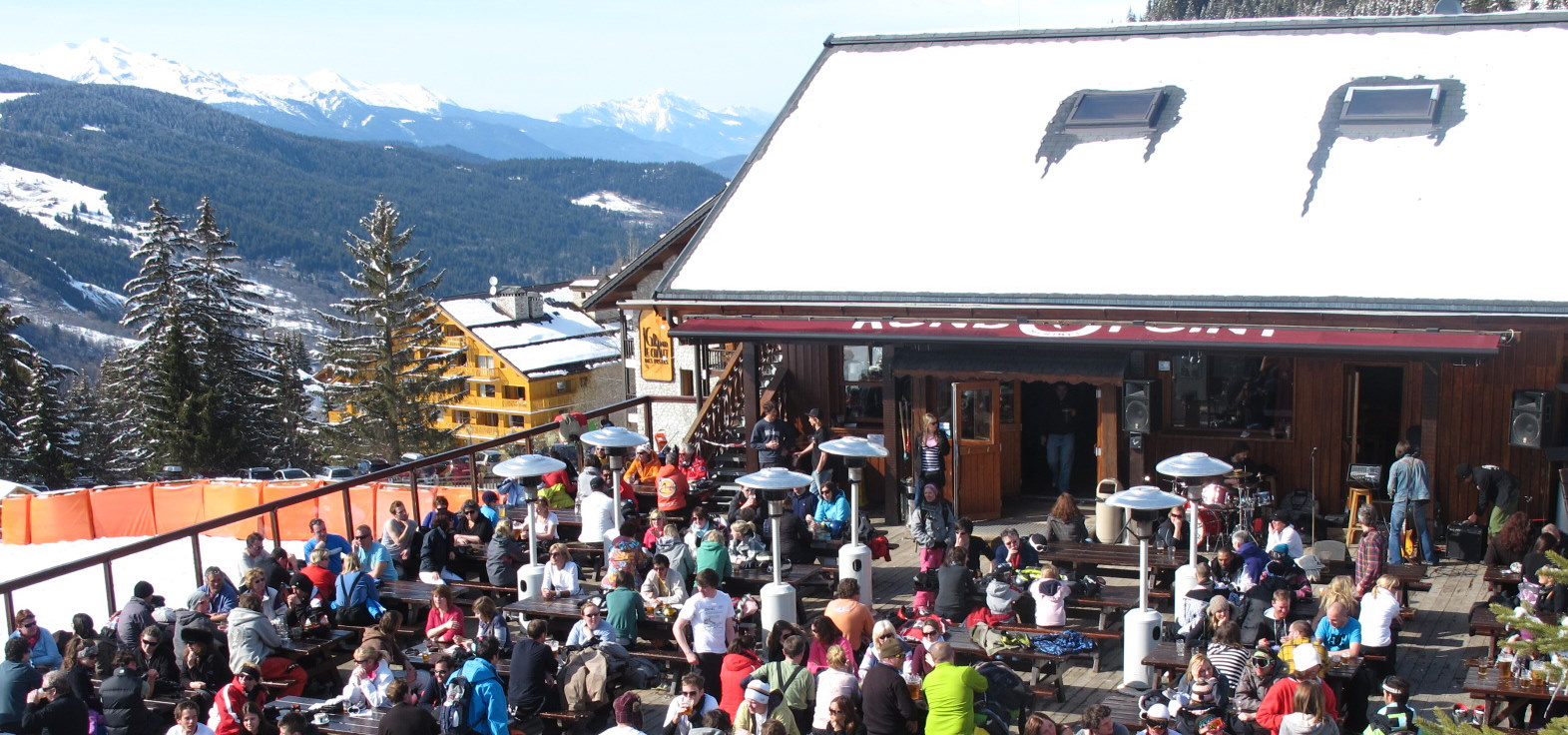 The Rondpoint – Meribel
Colloquially known as the Ronnie, the Rondpoint is an après ski original in the Three Valleys. It's well known for its live music, toffee vodka and great snacks; plus it's on the bus route, so getting home is easy whether you do it on skis or on foot.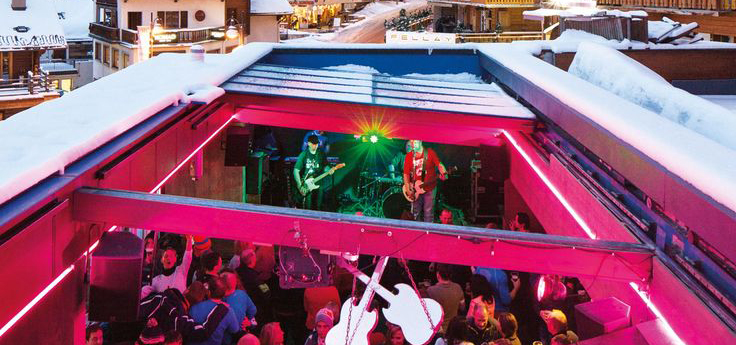 Verbier has a reputation for its parties, and the Farinet is the centre of its après ski scene. It's home to heaving crowds and live music in the evenings, plus the infamous sliding roof makes this one of the few joints in town that manages to be cosy on snow days and sunny on bluebirds.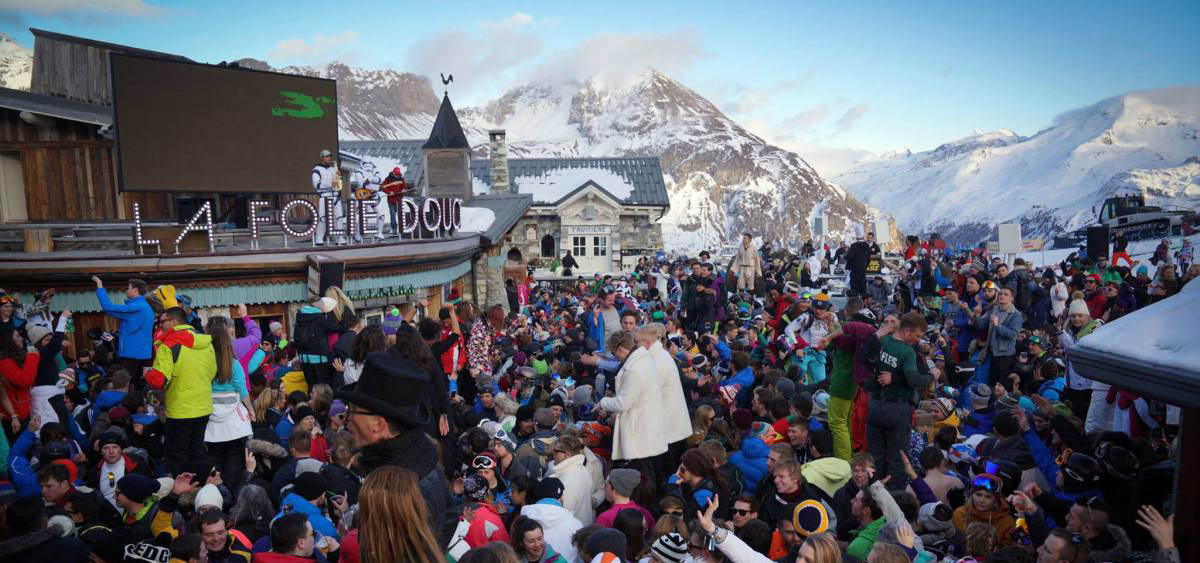 The Folie Douce / Dick's Tea Bar – Val d'Isere
The Folie Douce is France's most beloved Alpine institution, and in the years since the brand was established it has brought its unique brand of après ski magic to five other locations. From one institution to another, Dick's Tea Bar has been a Val d'Isere mainstay since 1979, and its doors stay open from 4pm to 5am.
Sitting directly on the ski slopes, the Hinterhag is a two floored bar, with live music and a party atmosphere from 4pm. The ski piste down from the bar is floodlit in the evenings, so if you get a bit carried away, at least it's easy to ski home.
Trofana Alm – Ischgl
An old wooden barn sitting behind the Trofana Royale Hotel, the Trofana Alm is the liveliest bar in Ischgl. It has DJs every afternoon, and hosts boisterous après skiers hunting a cosy bar with plenty of people and schnapps to go around.