Austria is famous for being home to some of the wildest après ski in the Alps; from the crazy end-of-season parties, to the huge concerts and the schnapps fuelled dancing in mountain bars. Venues like the Mooserwirt in St Anton have redefined what après ski means in Europe, and inspired a slew of similar venues across the Alps.
Recently though, we've noticed that some of the more famous Austrian ski resorts have started taking steps to smarten up their image. Starting when St Anton introduced a voluntary policy where bars and restaurants could ask people to go home and change out of their ski wear after 8pm, the shift in Austrian après ski attitudes is continuing with Ischgl.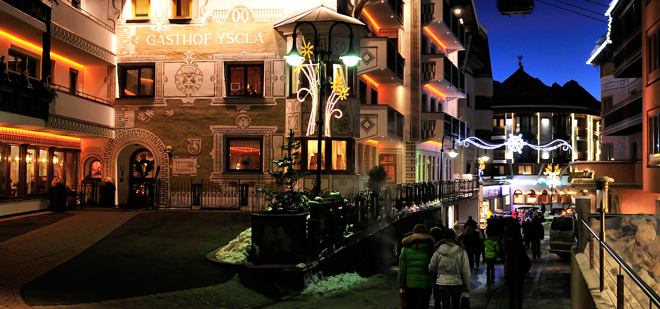 Home to a host of night clubs and some great après ski bars, Ischgl has never really been the consummate family friendly sort of place. There's a chance that might be about to change though, with a new policy promising to hand out a 2000 euro fine to skiers still wearing ski boots and carrying their skis past 8pm in the evening.
In a statement by the mayor of Ischgl, the resort said that in the past skiers and snowboarders had been a hazard to themselves and other people. The new ban is therefore aimed to prevent the accidents that happen when skiers and boarders stumble home from the après ski bars late at night.
The statement then went on to note the noise problems that occur when skiers are clacking around in their boots long after the lifts shut, interrupting other tourists and residents who might be less inclined towards partying until late. The new ban, officials are hoping, will help visitors to Ischgl enjoy 'a higher quality break'.
As far as curfew times go 8pm might seem a little early to you; almost nobody in Ischgl is likely to be trying to sleep at that time. It is, however, prime time for encouraging skiers and snowboarders to pop home and change in between après ski and an evening out. It is this, we suspect, more than anything else that has informed the curfew time.
We can't wait to see whether the new ban does its job in reducing the number of drunken skiers and boarders stumbling around at midnight, or has any substantial impact at all. We suspect we'll soon find out.