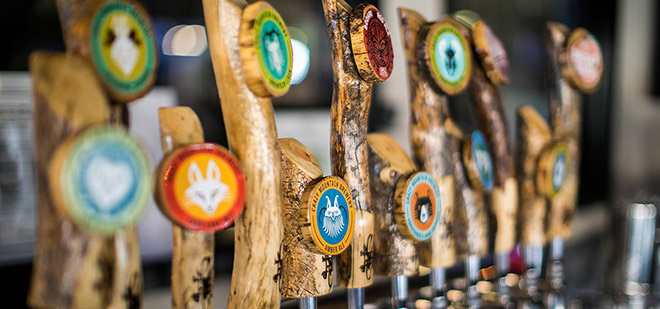 Fancy a beer? Is there a better question to hear on a Friday afternoon? Well, any afternoon really (insert appropriate drink responsibly disclaimer). It also applies in the morning if you're in an airport for some reason, but that's another matter entirely. Now, when I say beer, I mean real beer, properly brewed with local ingredients using the correct method to create a unique and all round delicious taste. What I don't mean is that nasty, yellow fizzy stuff where 10,000 gallons is made in one batch that is then pasteurised at 1,000 degrees until no flavour remains apart from a weird and quite unpleasant after taste!
Now you might think that mountains would provide a great place to brew beer with all that fresh, clean and oddly blue coloured water running around? Well as it turns out, you are absolutely right! There are a number of delicious mountain beers to choose from, three of which you will find below and I can personally attest to their all-round deliciousness. Hey, I'm nothing if not a thorough and truly dedicated journalist…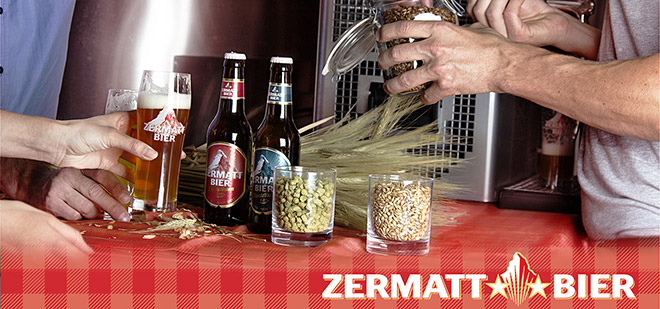 Zermatt Bier
We start in the obvious place, Switzerland, as where else do you think of when you think of beer? ...... Anyway, I recently visited the outstanding Swiss ski resort of Zermatt. For those who have already been to this jewel tucked away in the mountains, there is nothing I need say as you will no doubt too have fallen for the truly spectacular scenery, awesome skiing and the glamourous yet charmingly traditional town. While I was there I ate many nice things and quickly discovered there was only one drink that could match food of such high quality.
No it wasn't a bottle of Grand Cru champagne or 300 year old wine; it was the simply named Zermatt Bier. There is no doubt in my mind that this delectable beverage deserves to carry the name of its mother resort and I have been frantically searching for someone in the UK who might sell it. So far my search has been painfully unsuccessful. Brewed the same way it has been for centuries using quality hops and spring water from Zermatt's own mountains, this beer offers the rare combination of being light in body yet full in flavour. As we beer lovers well know, so often you have to choose one or the other, but in Zermatt, nothing is done by half-measure.
For more information and to become instantly jealous that you are reading this stupid article and not sitting in Zermatt, click
here
.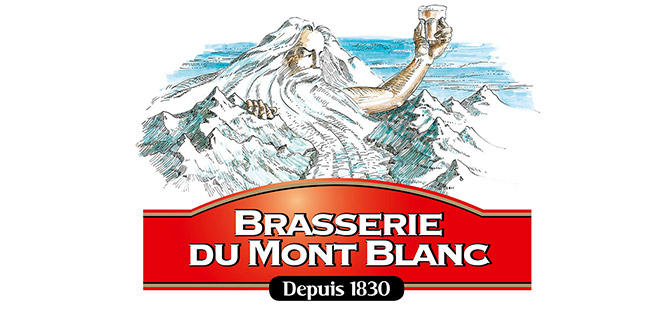 Brasserie du Mont Blanc
So, having woken up in Zermatt… Yes I feel fine…. No, no headache at all…. Why do you ask? ... I had how many? .... Hmm, must be that fresh mountain air or something. Anyway down the mountain we go on the funicular, into the car…. Yeh you should probably drive… And over the border to France we go! The French make a lot of very nice things; wine, champagne, long bread, crescent shaped pastries, oh so delicious cheese, but I've always felt French beer often goes unappreciated. If you're in a French resort then yes, you will see a lot of that aforementioned awful fizzy yellow stuff. However they also stock a lot of local Alpine beers, the best of which come from the Brasserie du Mont Blanc. They provide a variety of delicious brews made from Mont Blanc's very own glaciers, or in other words, some of the highest quality water in the world.
Their Amber beer La Rousse, Wheat beer La Blanche and Blonde beer La Blonde (original I know) have received multiple awards with La Blanche even taking home the title of Best Wheat Beer in World from the World Beer Awards. Now if that isn't reason enough to pack your skis, I don't think anything could persuade you! The brewery traces its lineage back to 1821 and the master brewers pride themselves on their rich heritage. In those days, to keep the cellar at 0° they would have to collect ice from the mountains by hand. Not with my circulation, no thank you!
Check their wide range and complete history out
here
.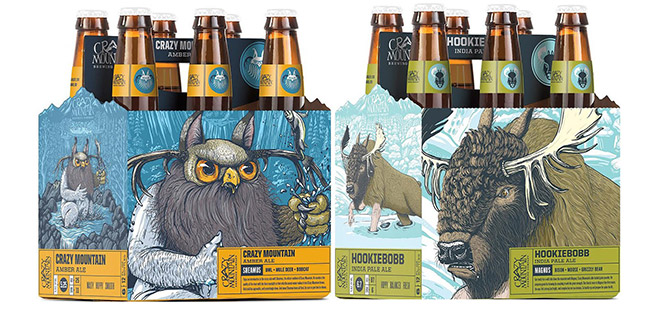 Crazy Mountain Brewing Company
From France we hop on a plane across the Atlantic to the land of the obscene food portions and the king of the awful yellow fizzy stuff. Or, as I call it, the beer that shall not be named. My wife threatens to stock the fridge with it if I don't hand over the TV remote, how many period dramas do we need, honestly?! However, America has in recent times had a rather wonderful renaissance of its beer known as the craft beer revolution and now i'm finding an APA everywhere I go.
My quest for an American mountain brewery took me to the Colorado Rockies where you will find some of the world's best ski resorts; Vail, Aspen, Beaver Creek etc etc. During my search, one brewery stood out well above the rest, the Crazy Mountain Brewing Company. Maybe this was because they had terrifying creatures on their bottles made up of peculiar hybrid species. A bear/racoon/horse holding a hand grenade while fighting a pigeon, for example. Or maybe it's because they brew a hundred different styles of beer each year ranging from coffee stout and black ale to pale ale and pilsner. Either way, this fun new brewery is the first to be established in the Vail Valley and, though it was only established in 2010, is already growing and promising a bright future for beer loving mountain men. And now all I can think about is having a delicious sip of a lizard/owl/bat. Now there's a sentence I never thought I'd say! No. Really.
Visit their
site
to discover all of their terrifyingly delicious creations.
So there you go. Next time you're in the mountains make sure you check out these great beers. I have only listed a few here but there are more and more springing up all the time to keep you occupied. Because you know, who can really be bothered with actually skiing anymore? Nice warm fire, comfy chair and 500ml of fermented perfection? Or getting up really early for biting winds and freezing cold snow down your neck? Well, I know what I'm choosing!