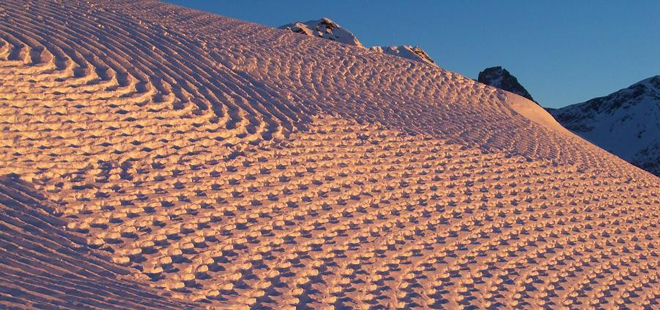 If I were to mention an artist exhibiting their work, you might assume they were putting on events in London or New York; traditional cities well known for their art galleries. All that is changing though, and there are a growing number of acclaimed artists and curators deciding to exhibit work out in the Alps over more traditional venues.
Curator and art dealer Vito Schnabel has decided to open a permanent gallery in St Moritz. His decision was inherited from Bruno Bishofberger, a close friend whose gallery he visited as a child, and the space opened its doors a year ago. Even in stylish St Moritz, another new gallery can only be a good thing for property buyers.
Resorts like
Chamonix
,
Verbier
or Morzine, where the lively town is large enough to house an art gallery or two, are perfect for new owners searching for a little local flavour for their chalet or apartment. Chamonix in particular is also home to a number of furniture shops stocked with stylish décor that is often manufactured locally.
Over in
Gstaad
, you might not necessarily be able to take anything home at the end of the day, but the well-known Hauser & Wirth exhibition 'Calder in the Alps' will be back on display through to the 31st of March 2017.
Not only are the Alps seeing a wealth of art exhibitions and galleries open to the public, but there are a number of artists who come to the Alps to create their masterpieces. From the largest snow sculptures to the smallest canvas, there is a wealth of artistic talent in the Alps right now. That's great news for anyone looking for interesting artwork for their property, as well as anyone just planning on heading over for a visit.
From art in galleries to art on mountain tops, this Alpine renaissance can only be a good thing for property buyers.