Not everyone who heads out to the Alps is keen on hitting the slopes. Sometimes, you're there for the atmosphere instead of the snowy slopes. From sleigh rides to hot chocolate on sunny terraces, there is plenty to occupy Alpine enthusiasts who aren't quite as keen on hitting the hill as your average skier or snowboarder.
So, if you love the mountains but hate the winter sport they're famous for, we've got you covered.
Well known as one of the premier luxury ski resorts in the Alps, Gstaad is famous for the distinctive palace that looms over the pretty, traditional village. For those with the budget, this is the perfect choice for non-skiers. The skiing extent is somewhat limited, but you won't care about that. Instead, you'll be enjoying the fairy-tale vibe of the resort and the stylish shops and restaurants that line the streets.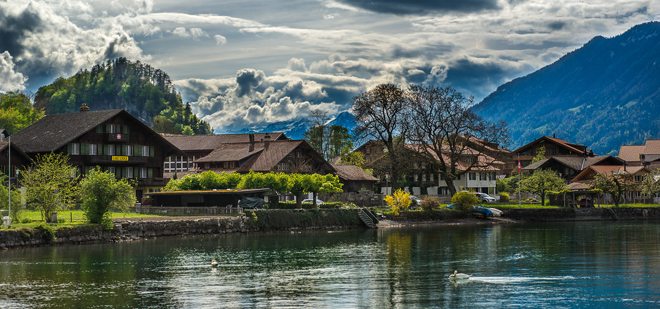 Sitting between two lakes, this town isn't really a ski resort at all. Sure, it's close to a ski resort or three (Wengen, Murren and Grindelwald to be precise), but it isn't a ski resort in and of itself. It's a popular town for tourists, and a great base for the rest of the Jungfrau region. Views of the famous, Eiger, Monch and Jungfrau mountains are sought after, and when the lake freezes over in winter you'll have your very own snowy wonderland.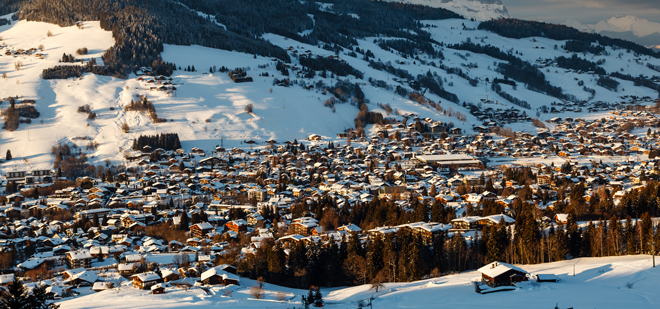 Horse drawn carriages line up in the square than forms the heart of Megeve, with the pretty medieval buildings forming a distinct backdrop for the postcard-pretty town. Further out, chalets wind up the hillside, their wooden facades looking out over the valley. Megeve is home to a number of people who live in the resort year round, plus a number of excellent boutiques, five star restaurants and some of the best spas in the Alps.