There was a time, near the beginning of skiing as a popular sport, when people's priorities were mostly whether the resort was nice, or the facilities were good. Recently though, there has been a shift from resort to ski area. Words like extent have become important, and any resort with less than 150km of skiing has become borderline unacceptable.
Mega ski areas like the Trois Vallees, the Four Valleys and the Paradiski area have overtaken small, quaint resorts like
Villars
and
Kaprun
as the most popular destinations. It's easy then, to get caught up in the number of kilometres available in a resort at the expense of all other factors. And while there are some significant benefits to a large ski area, it is by no means the be all and end all of deciding on a ski resort.
The size of the ski resort does not automatically guarantee the skiing will be better than it is elsewhere, and there are some smaller resorts that have better skiing than any of the large ski areas. Resorts like
Sainte Foy
near
Val d'Isere
have reputations for off-piste skiing, inspiring devoted fans who return year after year. Whereas the charming resort of
La Clusaz
has a loyal following despite its comparatively small ski area.
When it comes to choosing a ski resort, rather than looking solely at the extent, we like to keep these things in mind: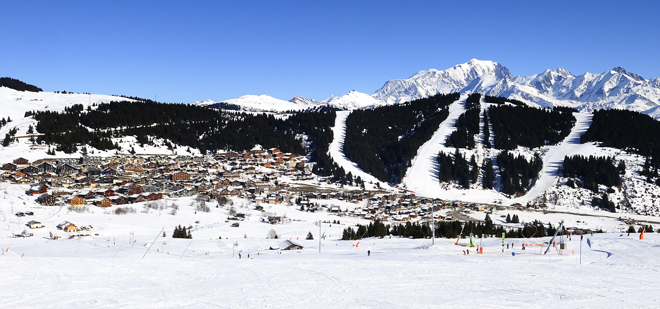 Ski to your Specifications
Ability level is a huge factor in how much a ski area appeals to you, and although every ski area has slopes for everyone, most are strongest in one area. For example Avoriaz in the Portes du Soleil is fantastic for snowboarders, while as mentioned above, Sainte Foy is best for off-piste skiers and ski tourers.
With that in mind, while the Trois Vallees area is the largest full linked ski area in the world, the slopes are actually best for intermediates and piste skiers; the red runs are generally wide and rolling, and most runs are well groomed. Elsewhere, Val d'Isere and Tignes are best enjoyed by advanced and expert skiers.
When it comes to buying ski property, a smaller ski area can feel more flexible than one of the larger resorts; when it comes to fully exploring the mountain, it can be easier to get off the beaten track in a smaller ski resort. This can mean buying a ski chalet in intermediate-friendly Villars can keep you in exciting new skiing experiences far longer than you might think.
Get to know the resort
The sheer size of the larger ski resorts can mean that you never quite learn your resort's home turf well enough to find the best snow, or the best piste to hit when the whole mountain's skied out. This might not initially seem like that big a deal, but after a few weeks of crowds and queues, learning the secret stashes starts sounding like a better and better idea, even if you only focus on your immediate area.
Knowing the mountain well enough to remember which slopes get the sun in the mornings, which will be icy until 3pm and which will be busier than a motorway at rush hour doesn't matter so much when you're a tourist. Once you're no longer a visitor to the area, learning the small quirks of the resort becomes infinitely more important.
While being able to go out and explore somewhere new is an exciting way to approach skiing, the more laid back approach enables you to ski in a way that is only possible without time constraints. Once you've shifted from the 'first lift to last run, every day' mentality that is necessary if you can't spend every weekend in the mountains, having 600+ km slopes on your doorstep is less of a priority.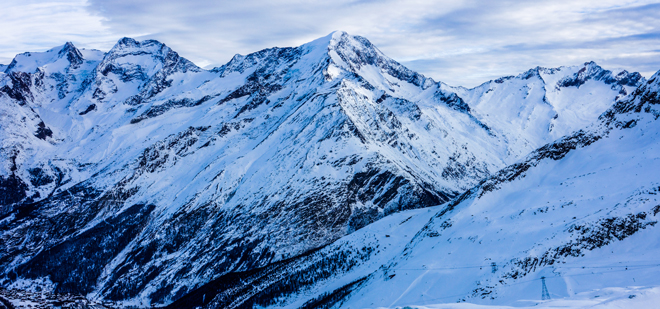 Skiing for Skiing's sake
When did this sport stop being about the thrill of being on the mountain, and start being about crunching miles and comparing charts at the end of the day? Who knows, but staring at statistics becomes less important when you can head out to the Alps at any time. Instead of getting up at the crack of dawn each day, even in a blizzard (even when it's raining), owning a property gives you the freedom to spend the odd day relaxing in front of the fire.
Yes, on a bluebird (referring to the clear blue skies the day after a snow storm) you will undoubtedly want to get up early and ski every hour you can, but otherwise, you can afford to be flexible. This is no different when you get onto the slopes; being able to concentrate on how you're skiing rather than which way you're turning at the lift means that hitting the slopes is more fun than ever.
Looking Beyond the Piste
In the Alps, as with any ski resort, the extent you see on the piste map isn't the only skiing available. There are countless slopes that are unpisted, usually only accessible via a hike or a snowcat; these are the sort of slopes that a ski guide will be able to take you to. This is also the sort of un-skied terrain that you'll get to know well once you've spent enough time in an area, along with the times when any given off-piste slope might be too dangerous to ski
While many skiers aren't looking to hit the back-country, areas that have a large amount of good skiing outside of what is pisted can keep advanced and expert skiers happy even when the main slopes are mostly intermediate. It's important to take guides with you while the mountains are still unfamiliar, and whether you cruise down blues or huck cliffs it's always wise to pay attention to ski patrol and stay safe on the hill.